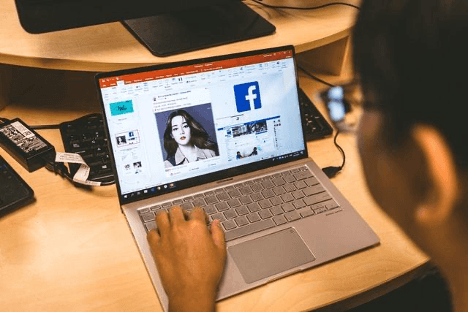 Using Facebook is an excellent way to expand your reach, attract leads, engage with your audience, and convert leads. Unfortunately, organizations are still not exploiting the platform's full potential when it could increase their ROI tenfold. However, advertising on Facebook is not merely dumping money on the platform and expecting an immediate windfall.
You may have heard from some business owners testifying that advertising on Facebook is only a waste of money. They claimed that their social media marketing campaign did not produce anything for them. But people tend to underestimate Facebook's reach. Sure, most of their friends, families, and acquaintances are likely active on social media. However, it is hard to imagine the level of its influence beyond its immediate network.
According to Statistica, Facebook ads revenue may hit nearly $95 billion in 2021. The global pandemic of 2020 failed to dampen the platform's performance as it generated $81 billion in revenues. As you can see, marketers continue to pour their money into Facebook because, well, it works.
Before you start advertising on Facebook, however, you need to be aware of the following:
1. Specify your goals
The type of marketing campaign you will run hinges on your business goals. Each organization has a distinct purpose. Since time immemorial, managers have employed S.M.A.R.T. in goal-setting. The goal should be specific, can be measured, should be attainable, and relevant. Finally, your target should be time-bound.
So, you need to specify your goal statement if your target is to increase your sales. The next step is to set a target number that you can use to gauge your success. But you also have to make sure that your target goal is realistic. You cannot expect $1 million in ROIs if you invest only $1,000 in your Facebook ads. The ad should be relevant to your goals, and lastly, you need to identify a specific deadline, which would be material to measure your performance.
But some organizations might not be interested in pure profit as they care more about brand awareness or pushing their advocacy. Regardless of your goal, the crucial element is knowing your purpose in the first place.
2. Craft your strategy
Once you have identified your business goals, the next step is to develop your marketing blueprint. Your strategy will serve as your bible as you tick the parameters on the Facebook Ads Manager. You need to have a general approach and a specific strategy tailored to each campaign. The overall plan should be flexible and anchored on your business goals.
Your game plan is the crucial element, so you do not lose your way when starting your Ads Manager. It is easy to get confused when navigating through the Ads Manager since you deal with the target audience, the creative, budget, and ad placement. Your relative inexperience can easily backfire on you.
When you feel confused, you can simply go back to your game plan and remind yourself of your objectives. The key questions include:
Who is my target audience? Are they cold or warm?
What product or service will I be promoting?
What is my goal for this particular ad?
What are their pain points, and how do I convert?
How much budget do I need for this ad?
3. Who is your audience?
Facebook Insights provide crucial data on the identity of your audience and how they interact with your business. The analytics will enable you to gain insight into how to improve your relationship with them to meet your overall goals. With the data in hand, you can now produce better-performing ads because of their relevance and frequency. Also, you need to determine the source of your traffic.
Unfortunately, it is not as easy as it sounds because Facebook does not have this feature. One workaround is to create a landing page or a tracking code to parse the data, so you can identify which of the traffic is organic, sponsored, referral, or from your target customers. Once you establish these things, you can reduce your cost-per-click and optimize your budget by creating ad content that resonates with your audience.
4. Produce different versions of the same ad
Facebook allows advertisers to run a maximum of five different versions of their headlines, and there is a reason for that. The social media platform knows the importance of producing different versions for a more effective marketing campaign. While distinct from each other, the ads should have the same goals and target audience. The primary objective is to assess audience engagement with each ad.
In the future, you can use the same data to better equip your ads with relevant content that produces better feedback. You can take down the ads that generate the lowest click-through rate. An added advantage of multiple versions is that you can rotate these ads for a fresher look.
5. Test your ad
In politics, strategists use a trial balloon to gauge public response to a policy or legislation. When running your Facebook ad, you should never underestimate the need for A/B testing so that you can experiment with various campaigns to narrow down your options.
One of the recommended practices is to design different versions of your ad - from your headline and sentence construction to choosing an image or video production. You can select your custom audience for your trial balloon for consistent and measurable outcomes. Finally, set a timetable, which should not exceed 30 days. It can be time-consuming, but you will be rewarded with better impressions and higher ROIs in the end.
Conclusion
While Facebook is an excellent platform to run your ads, you cannot shortcut the process to achieve your goals. The good news is that you can start with a small budget, and it will not seriously hamper your campaign. But there is a steep learning curve, and some organizations do not have the luxury of time. Maybe your best option is to hire a pro to run your campaign.