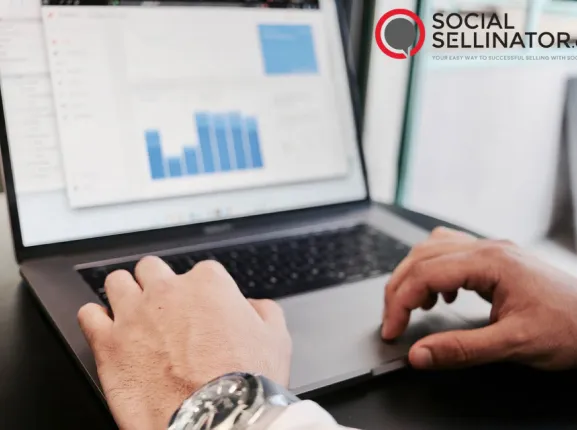 Calculating the true ROI of your inbound marketing efforts is difficult, but by keeping a few simple tips in mind, you can improve the accuracy of your measurements and better understand the true value that inbound marketing brings to your business.

In inbound marketing, calculating the true ROI of your full efforts is impossible. Even getting an accurate estimate is more difficult than you would think. Choosing the right attribution model directly affects internal perceptions of the usefulness of your inbound efforts. In fact, inbound marketing budgets are cut 12% more for companies that don't calculate their ROI — so measuring as accurately as possible and tying your efforts to business results is critical.

At the end of the day, the return on your investment justifies the effort that you put into the strategies that you employ.


1. Understand Your Attribution Model

If you are invested in inbound marketing, you should have a complete understanding of attribution and closed-loop analytics. It's the only way that you accurately assess and measure the ROI of your inbound marketing efforts. More than 67% of shoppers use multiple channels to conduct research and make purchases, and you have to be able to account for that when assigning credit for sales.

Most platforms offer a range of standard metrics and attribution models that companies can use to measure their inbound marketing return. Without a deeper understanding of how each model works, it's tough to glean actionable insights. Know the different conversion attribution models and take the time to understand how your lead generation and sales efforts are credited to the different pieces of content that a customer interacts with throughout the customer journey.


2. Focus on a Limited Number of KPIs

The key performance indicators (KPIs) that you use to measure the effectiveness of your inbound marketing campaigns are an important choice. Sales revenue. Cost per lead (CPL). Customer lifetime value (CLV). Traffic-to-lead ratio. All of these are viable choices for your average inbound operation. But that doesn't mean that you need to track all of them or even track everything that you could technically put in that executive dashboard. As the expert, it's your job to narrow down the flood of data that could possibly be looked at to the few datapoints that actually matter. As Avinash Kaushik says: be an analytics Ninja, not a data squirrel!

Whittle down the number of metrics that you place your focus on to just those that make the most impact on your business. Focusing on too many can cause you to make decisions that ultimately have little impact on your business other than affecting outcomes for that particular metric. Worse: not only does it tempt you to take your eye off of the bigger picture, you also miss out on the opportunity to show your smarts and make strategically important recommendations that make you stand out with your executive team.

Base your decisions around two or three metrics that have the most impact on your business.


3. Consider Value Beyond Trackable Metrics

In inbound marketing, the value delivered to your business surpasses that which can be tracked and measured (in a way). Sure, you can track every action that a customer takes and attribute their ultimate conversion to every step they take throughout the process — but there are immeasurable factors that have a long-term effect on your revenue.

The slight uptick in brand awareness that you receive from starting conversations and engaging on social networks isn't fully trackable. There's no real way to know when someone starts to recognize and pay attention to your name as they scroll through their feed before they interact with your content. How many prospects are in that stage of awareness right now, just starting to care about what your brand has to say?

Understanding the less-intangible value that inbound marketing provides is important for measuring your ROI. The return that you are able to account for right now is not the true value of your efforts. Most of that revenue will be accounted for in time, but there will always be value beyond trackable metrics when it comes to inbound marketing.