LinkedIn is more than just a social networking site that you use to get in touch with old college buddies. LinkedIn has a lot of features, and one of the most important for business owners is its Social Selling Index (SSI). The SSI is LinkedIn's way of ranking how well individuals are using LinkedIn to generate leads and close deals. Not only does it give you an idea about what your competitors are doing on LinkedIn, but it also helps you see where you fall short and it gives you ideas for how to improve your strategy! In this post, we will go over some tips on how to increase your LinkedIn rankings, that will boost your LinkedIn Marketing strategy, so that people can find you when they're looking for someone like you.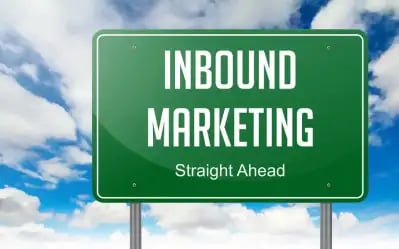 What is the LinkedIn Social Selling Index?
The Social Selling Index (SSI) is LinkedIn's first index to rank individuals based on their social selling skills.
The LinkedIn Social Selling Index (LSSI) was created from LinkedIn research, which analyzed 16 million posts published on LinkedIn between December 2015 and March 2018 about 57 industries like finance, law, retail, manufacturing etc. It found that those who publish more personal updates receive significantly higher engagement rates than those who share only company news or offers. The analysis also revealed that people posting at least one update per day had three times the average engagement rate - setting you up for success!
The SSI looks at how LinkedIn members are leveraging the site for sales and marketing purposes. LinkedIn has nearly 800 million business professionals representing 197 territories with an average of 90% active page views per day, making it one of the world's largest social media platforms for professionals.
LinkedIn uses a comprehensive set of data to score its users and assign a social selling index to each user. With the SSI, LinkedIn has developed a simple but powerful metric that captures an individual's social selling prowess. The SSI takes into account both the quantity and quality of engagement, content posts, connections made and LinkedIn groups joined. LinkedIn users are rated on a scale of one to 100, with 100 being the most social selling savvy person in LinkedIn's data set.
LinkedIn has said, "The SSI Score will provide an objective benchmark of what's working on LinkedIn based on data from LinkedIn members who use it as their primary social media network for business purposes. Our hope is that with this information, companies can more easily focus their efforts where they'll have the greatest impact—creating content or activities around those areas ranked highest by LinkedIn users."
The SSI is updated monthly so users can track their progress over the course of a year.
Why do you need a high score on the Social Selling Index?
LinkedIn's SSI measures the social selling prowess of LinkedIn users, and those with a high score stand out in LinkedIn's data set; they are able to easily generate new business opportunities.
A LinkedIn user's Social Selling Index is updated monthly so you can track your progress over time toward reaching higher scores. You will also be able to see how much work you have left if you want to increase your LinkedIn profile score or learn about what actions drive increases in your SSI score.
How can you improve your LinkedIn Social Selling Index (SSI) Score?
Start by evaluating your LinkedIn profile. Make sure that you have a complete LinkedIn professional headshot, and include keywords in the summary section of your LinkedIn bio.
If you are looking for more ways to improve your SSI score on LinkedIn, start by contributing valuable content to LinkedIn Groups; these groups are designed with social selling in mind and can help connect you with new clients or job opportunities.
Finally, make sure that all of your content is fresh - if it was published over six months ago then remove it from LinkedIn but keep copies elsewhere so as not to lose any precious information! You want potential business partners to see only relevant and up-to-date content when they look at your LinkedIn profile.
The importance of building relationships on LinkedIn, even if they're not customers yet
LinkedIn is a social network designed for building professional relationships. LinkedIn has an algorithm to measure the strength of your connections and can rank you according to your SSI score, or Social Selling Index (see below).
It's important that professionals on LinkedIn focus their time on establishing quality connections with those who are involved in similar industries - this helps build credibility and visibility by showing members engaged in mutually beneficial interactions with other LinkedIn users. This feeds into LinkedIn's algorithms negatively when they see one person making many superficial contacts without any reciprocation. Optimizing our time spent networking online should not be underestimated as it will reap rewards later down the line if done right!
Why sharing interesting content helps increase your SSI
Social media has a unique way of bringing LinkedIn users together, and LinkedIn is no exception. Professionals who reach out to others on LinkedIn with content that they find interesting are more likely to have those people respond in kind by sharing their own content - which can help raise your social selling index score! Sharing relevant material also helps build relationships and establish credibility as the person you're communicating with will be able to see what type of material interests you personally, making them more inclined to share it themselves or connect further.
It's important for professionals to use LinkedIn not only to create connections but maintain high-quality ones too. The SSI algorithm takes into account how many connections each user makes per day versus the number of conversations taking place daily when determining its rankings.
Tips for using LinkedIn as an effective tool in your sales strategy
Just like any other social media platform, LinkedIn makes use of hashtags in order to group content together. If there's a topic that interests you, find out what hashtag it has associated with it and search accordingly on LinkedIn; this will allow you access not only to relevant industry news but also to people interested in discussing these topics too: making them both great networking opportunities!
Another tip for effectively using LinkedIn is to LinkedIn Groups. LinkedIn has over 500,000 LinkedIn groups that cover a wide array of topics for you to choose from and get involved in - which will also help grow your professional network!
LinkedIn also offers some very helpful tools. Some LinkedIn tools worth mentioning are the LinkedIn Lead Generation Advertiser Toolkit (LLA), LinkedIn's InMails, and their Sales Navigator tool: all three can be found on LinkedIn itself or downloaded through various affiliates like Hootsuite (a social media management platform). The LLA Toolkit is particularly useful for advertisers looking to create high-quality lead generation ads by providing templates with helpful text fields pre-filled as well as customizing options available; it also helps manage lead quality data and insights about prospects so clients know what they're investing into.
How to use Sales Navigator to find potential leads and grow your network quickly
LinkedIn is a robust social platform with over 313 million users. LinkedIn's Sales Navigator tool helps sales professionals find potential leads and grow their network quickly by providing insights into prospect details like company size, seniority level, location, and connections on LinkedIn in order to help marketers determine which prospects are the best fit for them. LinkedIn has also recently launched an update that now allows people who follow certain brands or companies to receive updates through LinkedIn as well as get notifications when new content is posted (a feature ideal for those looking for ongoing engagement).
Subscribing to the LinkedIn Sales Navigator increases sales effectiveness because it provides LinkedIn members with an increased ability to find and engage in discussions that are relevant to them.
Other benefits of a sales navigator are that it provides marketers with the ability to create a more personalized marketing experience by enabling them to target specific LinkedIn members based on their interests and location.
Additionally, the LinkedIn sales navigator makes it possible for marketers to identify potential leads from social media sites like Twitter where they can then send messages or invite them onto LinkedIn (to find out if there is any interest). This feature also helps save companies money because LinkedIn automatically identifies people who are following brands but don't have accounts themselves. These individuals would be ideal prospects for many companies.
The Linkedin Social Selling Index is a great place to start when you want to learn more about how LinkedIn can be used for your own sales efforts. If you're not using it already, this index should help convince you that there are plenty of opportunities for businesses on the world's largest professional social network. You may find some helpful tips in our other blogs or if you have any questions, feel free to schedule an appointment with one of our experts by filling out the form at the bottom of this page!