Introduction
Welcome to the digital era, where the social media landscape has transformed into a battlefield for visibility, engagement, and brand awareness. If you're a head of marketing or digital marketing in a small to midsize business, you undoubtedly understand the power of social media advertising. You're aware of the potential it holds to supercharge your business, but you may be struggling to unlock its full potential. You're not alone. This is where 'SocialSellinator' steps in, a trusted agency that enables businesses to effectively navigate the complex world of social media advertising. In this article, titled 'Unlock the Power of Social Media Advertising: Find an Agency Nearby to Supercharge Your Business', we'll delve into how you can leverage the expertise of a local social media advertising agency to accentuate your brand's online presence and drive your business growth.
We'll tackle the benefits of social media advertising, the importance of choosing the right agency, and how SocialSellinator can be your go-to solution. Yes, finding a social media advertising agency near you can make all the difference. Let's dive in and start unlocking the power of social media advertising for your business.
The Power of Social Media Advertising
The Role of Social Media in Today's Business Landscape
In the modern digital era, social media platforms have transformed from mere networking sites into powerful marketing tools. With a staggering 4.7 billion people worldwide using social media platforms, the potential reach for businesses is unprecedented. It's a digital realm where brands can directly engage with their audience, fostering meaningful conversations and building a loyal customer base.
Today, 73% of consumers admit to having been influenced by a brand's social media presence when making a purchase decision, highlighting the vital role of social media in the consumer journey. Whether it's increasing brand awareness, generating leads, or driving sales, social media marketing offers a cost-effective way to reach a large audience and achieve business goals.
The Benefits of Social Media Advertising
One of the significant advantages of social media advertising is its cost-effectiveness. Unlike traditional forms of advertising which often require a substantial budget, social media advertising allows businesses of all sizes to reach a large audience without breaking the bank.
Personalization and engagement are another key benefit. Social media platforms enable real-time interaction and allow brands to deliver personalized content tailored to a specific audience persona. This not only enhances the relevance of your ads but also increases the likelihood of engagement.
Moreover, social media advertising offers an opportunity for data-driven decisions. With social media analytics tools, you can obtain detailed reports on reach, impressions, clicks, and conversions, helping you assess the effectiveness of your campaigns and make necessary adjustments.
Case Studies: Successful Social Media Advertising Campaigns
Several brands have unlocked the power of social media advertising and seen significant results. For example, Booyah Advertising, a full-service digital agency based in Denver, has used social media marketing strategies to grow online communities for globally recognized brands such as Discover. The agency creates a 12-month plan based on each client's objectives, using inbound links, viral marketing, and social sharing.
Similarly, Thrive Collective Co., a professional social media consultancy firm, provides social media consulting and management services to entrepreneurs looking to expand their business and online presence. The firm's owner, Nicole Hamzeloo, and her team work with each client to develop and implement strategies that help their business thrive through the use of digital media platforms.
These case studies illustrate the true potential of social media advertising when executed strategically. But keep in mind, the key to a successful social media ad campaign lies in understanding your audience and tailoring your content to resonate with them on a deeper level. A social media advertising agency near you, like SocialSellinator, can help you unlock this potential and supercharge your business.
The Importance of Choosing the Right Social Media Advertising Agency
Gaining an edge in the competitive digital landscape hinges on your choice of a social media advertising agency. Selecting the right agency is akin to choosing a strategic partner who understands your business objectives, knows your audience, and can effectively leverage social media platforms to drive results.
What to Look for in a Social Media Advertising Agency
When looking for a social media advertising agency, various factors need to be considered:
Experience: Look for an agency with a proven track record in delivering successful social media campaigns. An experienced agency will not only create engaging content, but also understand the nuances of different platforms and how best to utilize them for your business.

Portfolio: Take the time to review their portfolio. This can give you insights into their creativity, style, and the type of results they have achieved for other clients.

Reputation: Check online reviews and testimonials to gauge their reputation. A high rating and positive feedback are indicative of an agency that delivers on its promises.

Services Offered: Ensure the agency offers comprehensive social media services, including content creation, ad management, influencer collaborations, and data analysis.

Cost: Understand the pricing structure of the agency. Some agencies charge per hour, while others offer packages. Choose an agency that provides transparent pricing and delivers value for your investment.
Common Mistakes to Avoid When Choosing an Agency
Avoiding common pitfalls can save you from a disappointing partnership. Common mistakes include:
Choosing Based on Price Alone: While cost is an important factor, it should not be the sole deciding factor. An agency that offers a low price but lacks expertise and experience may not yield the desired results.

Ignoring Cultural Fit: The agency should align with your brand's values and culture. A good cultural fit ensures better communication and mutual understanding.

Overlooking the Importance of Data: An effective social media advertising agency should have a strong focus on data. They should provide regular reports and use data to refine strategies.
The Role of Location in Choosing an Agency
While the digital world knows no boundaries, choosing a social media advertising agency near you can have its advantages. A local agency will have a better understanding of your local market, culture, and trends. Moreover, face-to-face meetings can help foster stronger relationships and better communication.
Remember, the right social media advertising agency can harness the power of social media to propel your business forward. Taking the time to find an agency that aligns with your business objectives, understands your audience, and has the expertise to deliver results can be a game-changer for your business.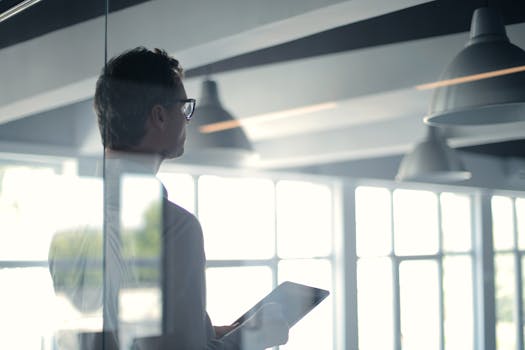 How SocialSellinator Can Supercharge Your Business
Introduction to SocialSellinator
Are you seeking an advertising partner who not only understands your business objectives but also has the expertise to translate them into effective marketing strategies? Look no further than SocialSellinator, a beacon in the digital marketing landscape that helps businesses navigate the complex world of social media advertising.
SocialSellinator is a full-service digital marketing agency that specializes in managing social media and digital marketing for both B2B and B2C businesses. They are committed to helping small and mid-size businesses meet their marketing goals, from boosting their online visibility to generating high-quality leads.
SocialSellinator's Approach to Social Media Advertising
SocialSellinator's approach to social media advertising is data-driven, strategic, and tailored to your business needs. The team's deep understanding of various social media platforms allows them to create campaigns that resonate with your target audience and deliver measurable results.
Their process starts with building social media profiles that target your ideal customers and drive high volumes of visitors. They create engaging, relevant content that helps your brand stand out in the digital space and fosters authentic customer interactions.
Additionally, SocialSellinator believes in the power of data. They use analytics and AI to inform their strategies and tactics, ensuring your campaigns are backed by insights, not just intuition. This means they can adjust strategies in real-time, optimizing your campaigns for maximum impact and return on investment.
Why Choose SocialSellinator as Your Social Media Advertising Agency
Choosing SocialSellinator as your social media advertising agency means partnering with a team that prioritizes your business objectives and understands your pain points. They are committed to quality work that delivers results, not just random acts of marketing.
Their focus on authentic engagement ensures that your brand connects with your audience on a deeper level, fostering loyalty and driving sales. With SocialSellinator, you get more than just vanity metrics; you get KPIs that directly correlate with business growth.
Moreover, their flexible approach allows them to adapt to your unique needs and market dynamics, ensuring your campaigns stay relevant and effective.
In essence, SocialSellinator isn't just an option; it's your next strategic move. By partnering with them, you can unlock the power of social media advertising and supercharge your ad campaigns, giving your business the competitive edge it needs to thrive in today's digital landscape.
SocialSellinator's Proven Strategies for Social Media Advertising Success
Imagine a world where your social media advertising strategies are not just successful, but transformative. A world where your brand is not just seen but enthusiastically embraced by your target audience. Welcome to the world of SocialSellinator, where innovative strategies, customizable solutions, and a comprehensive approach to digital marketing are the norm.
Customizable Solutions for Your Business Needs
One size doesn't fit all when it comes to social media advertising. SocialSellinator understands this and prides itself on its ability to provide tailor-made social media advertising strategies that suit not just your business, but your unique audience as well. Whether you're a small boutique clothing store or a mid-size B2B company, SocialSellinator works closely with you to identify what resonates with your audience and creates a carefully crafted content calendar that takes advantage of trends and promotions while engaging with your followers. This targeted approach helps build trust, drives sales, and increases brand awareness.
Innovative Use of Latest Technology and Cutting-Edge Strategies
SocialSellinator doesn't just keep up with the latest trends and technologies in digital marketing—they're at the forefront. They utilize the latest technology and cutting-edge strategies to ensure your brand stays ahead of the curve. From data-driven content creation to meticulous monitoring and analysis of your social media channels, SocialSellinator employs the best practices in the industry to maximize your results. Their use of advanced tools and analytics ensures that your strategies are effective and your advertising dollars are well spent.
Comprehensive Approach to Digital Marketing
SocialSellinator believes that a successful social media advertising campaign is part of a larger, cohesive digital marketing strategy. This is why they offer a holistic approach that integrates social media management, content marketing, paid social media campaigns, and search engine optimization. By aligning all these elements, they ensure your brand delivers a consistent message across all platforms, thereby increasing your online visibility and boosting your brand recognition.
Moreover, SocialSellinator's team of experienced professionals specialize in creating engaging social media posts, writing informative blogs, optimizing SEO, and creating eye-catching videos and graphics. They handle all aspects of your social media management, leaving you free to focus on what you do best – running your business.
SocialSellinator's proven strategies for social media advertising success are not just about getting your brand out there, but about creating genuine, meaningful connections with your audience. This connection is what transforms casual viewers into loyal customers and brand advocates. When you choose SocialSellinator, you're not just choosing a social media advertising agency—you're choosing a partner in your business's growth and success.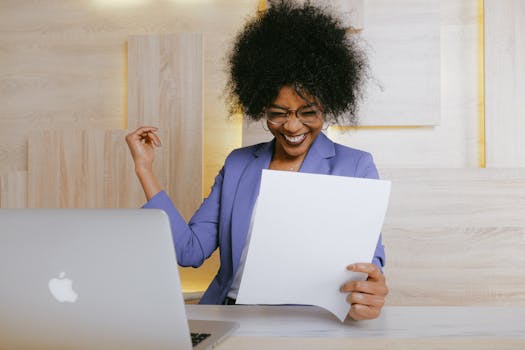 The Results You Can Expect with SocialSellinator
When you partner with SocialSellinator, you're tapping into a wealth of digital marketing expertise. Our team is dedicated to driving results that genuinely matter to your business. Here's a sneak peek into the transformative results you can expect when you bring SocialSellinator onboard.
Boosted Visibility and Increased Bottom Line
SocialSellinator's approach is geared towards enhancing your brand's online visibility and driving meaningful traffic to your website. Our proven SEO tactics and targeted ad campaigns across platforms like Facebook, Instagram, Google, and YouTube work harmoniously to raise brand awareness and boost customer engagement.
We're not just about driving traffic to your website; we aim to attract the right traffic. Our strategies are designed to pull in prospects who are most likely to convert, leading to an increase in your bottom line. With SocialSellinator, your online visibility isn't just boosted—it's supercharged.
Maximized Returns on Investment
Every dollar you invest in your marketing matters, and we understand that. At SocialSellinator, our commitment lies in delivering maximum return on your marketing investment. Our data-driven approach, backed by meticulous tracking of key performance indicators (KPIs), ensures that every campaign we run creates a positive impact on your bottom line.
Our strategies are designed to deliver tangible results. Whether your goal is to increase traffic, elevate brand awareness, or improve conversions, our expertise in SEO, content creation, social media marketing, and PPC ensures your business gets the visibility it deserves and the returns you expect.
Exceeded Customer Expectations
Your success is our success. At SocialSellinator, we strive to not just meet, but exceed your expectations. We don't just stop at implementing campaigns—we continuously monitor and optimize your digital marketing strategies, making data-driven adjustments for maximum efficiency and return on investment.
Our dedicated team of experts is always at your service, providing insights, addressing concerns, and keeping you informed about your campaign's progress. We believe in transparent communication, and our regular updates ensure you're never left in the dark.
In a nutshell, the partnership with SocialSellinator ensures that your business doesn't just survive in the digital landscape. Instead, it thrives, grows, and reaches new heights of online success. So, if you're ready to maximize your online potential and see these results firsthand, get in touch with SocialSellinator today. Your journey to supercharged business growth begins here.
Conclusion
The Future of Social Media Advertising
As we near the end of our journey, let's take a moment to gaze into the future of social media advertising. The digital landscape is constantly evolving, and with that, so are the methods of reaching and engaging consumers. Social media advertising is no longer a choice, but a necessity for businesses looking to thrive in the modern market.
With emerging trends like personalization, AI-driven strategies, and an ever-increasing focus on authentic engagement, the future of social media advertising looks ripe with opportunities for businesses ready to seize them. However, to effectively navigate these changes and leverage them for your business's growth, you need a partner that's equally adept at embracing change.
Get in Touch with SocialSellinator Today
That's where SocialSellinator comes in. As a leading social media advertising agency, we're committed to staying at the forefront of digital marketing trends. We leverage our expertise in social media advertising alongside cutting-edge technologies and data-driven strategies to deliver results that truly make a difference for your business.
Whether you're a small business looking to boost your online presence, or a midsize company aiming to supercharge your digital marketing efforts, SocialSellinator's tailored solutions are designed with your specific needs in mind.
Our focus is not just on creating engaging social media campaigns, but on building strong, long-lasting relationships with our clients. We believe in the power of collaboration, and our team is committed to working closely with you every step of the way to ensure your business achieves its digital marketing goals.
So, are you ready to unlock the power of social media advertising and take your business to new heights? Get in touch with SocialSellinator today and start your journey towards supercharged business growth. The future of your business's digital marketing success is just a call away.