Introduction: The Power of Digital Marketing in NYC
In the city that never sleeps, the digital world is alive and buzzing 24/7. The bustling metropolis of New York City, home to over 8.3 million residents and a hot spot for millions of local and international tourists, offers an abundant playground for businesses to tap into. With its record-breaking visitor numbers and a dynamic marketplace, the city is ripe for companies to seize the opportunity and supercharge their digital marketing strategies. And there's no better way to navigate this vibrant digital landscape than with the help of a top-tier digital marketing agency like Thrive.
Thrive Digital Marketing Agency, a NYC-based powerhouse, specializes in creating bespoke digital marketing solutions tailored to the unique needs of each business. With a strong focus on innovative strategies such as Search Engine Optimization (SEO), Pay Per Click (PPC) marketing, and social media marketing, Thrive enables businesses to boost their digital presence and reach a wider audience.
As the most populous city in the United States, New York City's digital marketing landscape is as diverse and dynamic as its inhabitants. But don't let the scale intimidate you. With a strategic approach, businesses can effectively target their core audience and generate high-quality leads.
Thrive's digital marketing services can help your business navigate through the complexities of the NYC market. By leveraging display advertising, you can cast a wide net to reach potential customers across various websites, social media platforms, and applications. Display advertising has proven to be an effective strategy to generate leads, create brand awareness, and announce new products or services.
But the power of digital marketing in NYC doesn't stop there. Through content marketing, businesses can create compelling narratives and build a strong connection with their audience. By consistently producing high-quality, relevant content, your business can attract new leads and foster brand loyalty.
As a head of marketing or digital marketing in a small to midsize business, you might be grappling with the challenges of low brand awareness, lead and revenue deficiency, and the need for authentic engagement and data-driven strategies. But fear not, because Thrive's array of services can be your answer.
In the following sections, we'll take a deep dive into the world of Thrive Digital Marketing Agency, exploring its services, success stories, and its role in the marketing funnel. We will also shed light on how SocialSellinator, another leading player in the digital marketing scene, can help you thrive in this fast-paced digital environment of NYC. Let's begin this digital marketing journey in New York and unlock the secret to unleashing your business potential.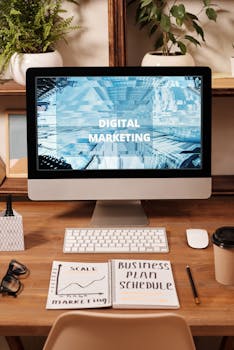 Understanding Thrive Digital Marketing Agency
As we delve into the heart of the digital marketing scene in New York, one agency consistently stands out - Thrive Digital Marketing Agency.
Who is Thrive Digital Marketing Agency?
Thrive Digital Marketing Agency is a dynamic player in the digital marketing world. They are a full-service agency, offering a wide range of online marketing tactics, including search engine optimization (SEO), pay-per-click (PPC) marketing, web design, social media marketing, eCommerce marketing, and more. With offices in the heart of New York City, Thrive's digital marketing specialists are always at the forefront of the ever-evolving digital landscape.
The Legitimacy of Thrive Digital Marketing Agency
If you're questioning the legitimacy of Thrive Digital Marketing Agency, the numbers speak for themselves. With an overall rating of 4.5 out of 5, based on over 152 reviews left anonymously by employees, Thrive has a solid reputation in the market. Moreover, 86% of employees would recommend working at Thrive Agency to a friend, and the same percentage have a positive outlook for the business. This strong endorsement from their employees is a testament to Thrive Digital Marketing Agency's commitment to fostering a positive work environment and delivering top-notch services.
The Founder of Thrive Digital Marketing Agency
At the helm of Thrive Digital Marketing Agency is Matt Bowman. As the President and Founder, Bowman brings a wealth of industry knowledge, experience, and expertise to the agency. His leadership and vision have been instrumental in steering the agency towards its current success. Under his guidance, Thrive has flourished as a leader in the digital marketing space, continually pushing the boundaries of innovation and delivering measurable results for their clients.
In conclusion, Thrive Digital Marketing Agency is not just another player in the digital marketing game. They are a force to reckon with, a trailblazer that has transformed the digital marketing landscape in New York City. But understanding Thrive is just the beginning. As we journey further into the digital marketing funnel stages in the NYC market, we'll uncover how Thrive's services are a game-changer for businesses seeking to make their mark online.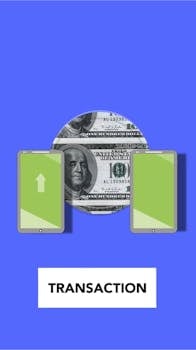 The Services Offered by Thrive Digital Marketing Agency
Thrive Digital Marketing Agency employs a unique and comprehensive approach to digital marketing that ensures every marketing dollar you spend yields measurable results. They offer a broad spectrum of services, each designed to meet your specific business needs and drive you towards your goals.
Performance Marketing
Thrive excels in Performance Marketing, a data-driven strategy that focuses on achieving specific actions that align with your business goals. With performance marketing, you only pay when a particular action is completed, such as a lead, sale, or click. This cost-effective strategy ensures your marketing budget is allocated effectively and produces measurable outcomes. Performance marketing is scalable, meaning successful campaigns can be expanded to maximize their impact.
Data and Measurement
Without proper data and measurement, you're essentially navigating your marketing journey blindly. Thrive ensures your business's growth marketing campaigns are always data-driven. They meticulously plan, build, and manage all aspects of their clients' growth marketing campaigns to exceed business objectives. By leveraging analytics, they provide strategic insights into the effectiveness of your campaigns, allowing for continuous optimization and ensuring your business stays on a trajectory of sustained growth.
Data-Driven Design
In the digital world, design is not purely aesthetic—it needs to be strategic and data-driven. Thrive delivers data-driven design services that ensure your website or app is not just visually appealing but is also optimized for user experience and conversions. They use data to inform design decisions, creating interfaces that are intuitive and user-friendly, leading to higher engagement rates and ultimately, more conversions.
In today's digital landscape, it's not enough to just have a digital presence. Your digital strategy must be robust, dynamic, and tailor-made to meet your business objectives. Thrive Digital Marketing Agency offers a comprehensive suite of services that are designed to drive your business forward. Whether it's through performance marketing, data and measurement, or data-driven design, Thrive equips you with the tools and strategies necessary to succeed in the competitive NYC digital market.
The Success Stories of Thrive Digital Marketing Agency
Thrive Digital Marketing Agency, a leading name in the NYC digital market, has a proven track record of delivering impressive results for their clients. Let's dive into their successful partnerships to better understand their game-changing strategies and how they've helped businesses achieve their goals.
Working with Asana
Asana, a leading platform for team collaboration and work management, sought out Thrive's expertise to enhance their strategy for empowering remote work teams. Thrive worked closely with Asana to align their marketing objectives with the changing landscape of remote work. The result? A successful growth marketing campaign that reached millions, cementing Asana's position as a game-changer in team operations.
Collaborating with ActiveCampaign
ActiveCampaign, the global leader in Customer Experience Automation, partnered with Thrive to increase their free trials sustainably. By leveraging data-driven insights and innovative marketing strategies, Thrive helped ActiveCampaign deliver a highly tailored, consistent experience to their customers. This partnership led to a significant increase in conversions and solidified ActiveCampaign's position as a leader in their field.
Partnership with charity: water
When it comes to making a difference, Thrive doesn't back down. Their partnership with charity: water, a non-profit organization dedicated to ending the global water crisis, is a testament to their commitment to driving sustainable growth. Through a targeted growth marketing campaign, Thrive helped charity: water spread their message and impact, contributing to their mission of bringing clean and safe drinking water to people in developing countries.
These success stories highlight Thrive Digital Marketing Agency's ability to craft bespoke, scalable, and sustainable growth marketing campaigns that drive results. Whether you're a small business looking to increase your brand visibility, or a large organization aiming to streamline your digital marketing efforts, Thrive has the expertise and commitment to help you succeed in the competitive NYC digital market. In the next section, we will delve into how Thrive's strategies align with the different stages of the marketing funnel, providing a comprehensive approach to digital marketing.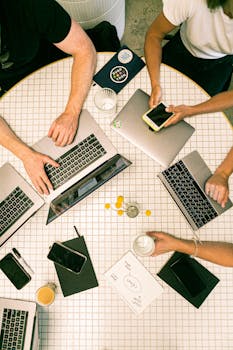 The Role of Thrive Digital Marketing Agency in the Marketing Funnel
Every successful marketing campaign is a journey that follows five critical stages: Awareness, Interest, Engagement, Action, and Advocacy. In every stage, Thrive Digital Marketing Agency plays a crucial role in shaping strategy and execution for businesses in NYC. Let's dissect how Thrive accompanies businesses through each stage of this vital journey.
Awareness Stage
In the initial stage of the marketing funnel, Thrive's performance marketing strategies create the first point of contact between potential customers and your brand. Through targeted advertising, organic reach, or word-of-mouth marketing, Thrive ensures that your brand grabs the attention of the NYC digital market. Thrive understands the importance of making a strong first impression and works tirelessly to make sure your brand stands out.
Interest Stage
This stage is all about nurturing the initial interest and turning it into a genuine desire for your brand. Thrive uses a plethora of tools and strategies, including content development, infographics, and blog posts, to educate potential customers about your product or service. They take a data-driven approach, using analytics to tailor their strategies to meet the unique needs of your business, thereby ensuring that your brand remains top-of-mind among potential customers.
Engagement Stage
Engagement is when customers start interacting with your brand. Thrive uses its expertise in data measurement and data-driven design to optimize these interactions. They leverage social media platforms, chatbots, and other digital tools to engage with customers, answer their queries, and build robust relationships. The goal is to create a loyal customer base that is deeply connected with your brand.
Action Stage
The Action stage is where Thrive's efforts come to fruition. Customers are finally ready to make a purchase. Thrive uses a combination of compelling content and enticing offers to motivate customers to take action. They might offer a new customer discount or conduct an online product demonstration to seal the deal. It's a critical stage where Thrive's data-driven strategies prove their worth by driving conversions and boosting your bottom line.
Advocacy Stage
Finally, Thrive works to turn satisfied customers into passionate advocates for your brand. They encourage customers to share their positive experiences with their network, thereby amplifying your brand's reach. Thrive's strategies not only increase customer retention but also attract new customers, creating a virtuous cycle that fuels your business's growth.
In essence, Thrive Digital Marketing Agency takes a comprehensive and data-driven approach to guide businesses through every stage of the marketing funnel. Their expertise and commitment make them a valuable partner for businesses looking to succeed in NYC's digital market.
How SocialSellinator Can Help You Thrive in Digital Marketing
In the bustling digital landscape of NYC, having a reliable, experienced, and committed partner is crucial to your success. Enter SocialSellinator, a full-service digital marketing agency that can help you leverage the power of Thrive's strategies, while also offering its unique expertise, comprehensive services, and unwavering commitment to results.
The Expertise of SocialSellinator
SocialSellinator isn't just an agency; it's a team of seasoned experts who have honed their skills through years of experience in the field. Our team understands the nuances of the digital marketing landscape in New York, helping you navigate through the complexities with ease.
Our data-driven approach aligns perfectly with Thrive's ethos, ensuring that every strategy we deploy is backed by solid data and customer insights. We specialize in several areas, including social media management, content marketing, paid social media campaigns, and search engine optimization (SEO). This expertise allows us to create customized strategies that meet your unique business goals.
The Comprehensive Approach of SocialSellinator
Much like Thrive, SocialSellinator believes in a holistic approach to digital marketing. We understand that success in the digital realm is not about isolated tactics but about an integrated strategy that spans multiple channels and touchpoints.
From creating engaging social media posts and writing informative blogs to optimizing SEO and creating eye-catching videos, we've got you covered. Our comprehensive services ensure that every aspect of your digital marketing is taken care of, leaving you more time to focus on your core business.
The Commitment of SocialSellinator
Our commitment to your success is unwavering. We understand the challenges you face in the digital landscape of NYC and are determined to help you overcome them. Our team is ready to roll up their sleeves and get to work, providing you with the support and guidance you need at every stage of the marketing funnel.
We're not just focused on getting you quick wins; we're here for the long haul. Our solutions are designed to provide lasting results, helping you build a strong online presence and foster meaningful relationships with your customers.
In a nutshell, partnering with SocialSellinator means gaining a dedicated, expert, and results-driven ally in your digital marketing journey. Together, we can help you unleash your business potential and thrive in the competitive NYC market. So, are you ready to elevate your digital marketing game? Get in touch with SocialSellinator today.
Conclusion: Unleashing Your Business Potential with Thrive Digital Marketing Agency in NYC
In the fast-paced and dynamic landscape of New York digital marketing, standing out can be a real challenge. But that's where partnering with the right agency can make all the difference. When navigating the complex digital world, businesses need a guide who not only understands the terrain but also knows how to maneuver it to the company's advantage. That's where Thrive Digital Marketing Agency in NYC shines.
Thrive is more than just a digital marketing agency. It's a strategic partner, dedicated to helping your business reach its full potential online. With a decade's worth of experience under their belt, Thrive has been consistent in producing growth-driven digital marketing campaigns for a wide range of clients. Their team of dedicated digital marketing experts makes sure that every project is handled proactively, ensuring the best results for your business.
But the true secret to Thrive's success is their commitment to their core values: Relationship and Results. They take pride in conducting business the right way, striving for excellence with complete honesty and integrity. This commitment to transparency and results is what has helped them build great partnerships and establish a reputable name in the industry.
Partnering with Thrive means getting access to a suite of comprehensive digital marketing services, from social media marketing and content creation to PPC campaigns and SEO optimization. With Thrive, you don't have to settle for inconsistent strategies. They offer clear reporting, quantifiable results, and innovative digital marketing solutions that ensure your business sees the greatest return on marketing investment.
The future is digital and the future is now. If you're a head of marketing or digital marketing in a small to midsize business, grappling with the challenges of low brand awareness, lead and revenue deficiency, and the need for quality and results, then Thrive is your next strategic move.
Take the first step towards unleashing your business potential. Partner with Thrive Digital Marketing Agency today and let your business not just survive but thrive in the competitive NYC digital market.
Remember, your business deserves more than just any digital marketing firm; you deserve a partner that will take the time to understand your business' goals and work tirelessly to drive desired results. That's the Thrive promise. That's the Thrive difference. So, are you ready to elevate your digital marketing game? Get in touch with Thrive today.
To continue exploring the world of digital marketing in New York and further empower your business, don't forget to check out the Ultimate Insider's Guide to Dominating Digital Marketing in New York.