Introduction: The Power of Social Media Marketing for Small Businesses
In the digital age, the power of social media marketing for small businesses cannot be overstated. It's a game-changer, a vital tool in the digital marketing arsenal that can put small businesses on the map and help them compete with larger market players. But to harness this power, you need the right partner, one with the expertise, resources, and commitment to help you navigate the intricacies of social media marketing and deliver results that matter. Enter SocialSellinator.
SocialSellinator is a reputable small business social media company that understands the specific challenges encountered by small businesses. We offer a comprehensive suite of digital marketing services, including social media management, SEO optimization, PPC campaigns, content creation, and appointment setting. Powered by a team of professionals who understand your business and guided by data-driven strategies, SocialSellinator is your ticket to genuine engagement, increased brand awareness, and business growth.
So, are you ready to revolutionize your social strategy? Join us as we delve into the services offered by SocialSellinator and how they can propel your small business to new heights. Let's get started!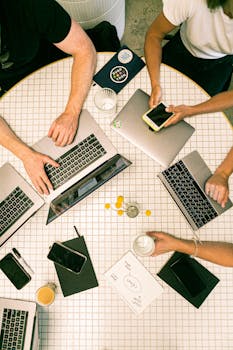 Understanding SocialSellinator: An Overview of the Award-Winning Digital Marketing Agency
When it comes to digital marketing, not all agencies are created equal. Enter SocialSellinator, a top-rated, award-winning digital marketing agency that is setting new benchmarks in the industry. With a focus on social media marketing, SEO, PPC, content creation, and appointment setting, SocialSellinator is committed to driving growth for startups and small to midsize B2B/B2C businesses.
The SocialSellinator Ethos
What makes SocialSellinator stand out is their commitment to results-driven strategies and exceptional service. The team of seasoned marketers believes in the power of data, utilizing it to drive brand awareness, attract high-quality leads, and accelerate revenue growth. Rather than just keeping your social accounts active, the team at SocialSellinator dives deep into understanding your business and aligning with your existing marketing programs for maximum impact.
A Comprehensive Suite of Services
As a full-service digital marketing agency, SocialSellinator offers a comprehensive suite of services. Their social media marketing prowess helps businesses amplify their online presence, grow their networks, and engage with key buyers and decision-makers. On top of that, they also excel at content marketing, creating engaging content that resonates with your target audience and drives action.
SEO is another vital component of their offering. With the goal of keeping clients ahead of the competition, SocialSellinator's SEO services ensure your business is visible and attractive to potential customers. In addition, they run efficient PPC campaigns and offer appointment setting services, making them a one-stop-shop for all your digital marketing needs.
Tailored Approach for Each Client
SocialSellinator prides itself on offering tailored solutions to meet the unique needs of each client. They understand that every business is different, and so are its marketing requirements. That's why they take the time to understand your business, your goals, and your target audience before crafting a marketing strategy that aligns with your objectives.
Delivering Top-Notch Results
But what truly sets SocialSellinator apart is their proven track record of delivering results. From improving online presence and attracting more leads to driving revenue growth, SocialSellinator has helped numerous clients achieve their digital marketing goals.
By partnering with SocialSellinator, you're not just hiring a digital marketing agency; you're gaining a trusted partner who is committed to your business's success. So, if you're ready to take your digital marketing to the next level, it's time to consider SocialSellinator - the game-changing solution that can revolutionize your social strategy. Onwards to the next stage of your journey as we delve deeper into the array of services offered by SocialSellinator in the subsequent sections of this guide.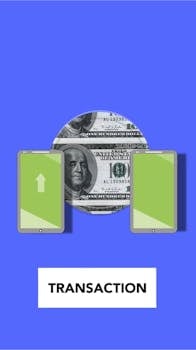 SocialSellinator's Services: A Comprehensive Approach to Digital Marketing
In an increasingly digital world, businesses need to stay ahead of the curve to remain competitive. Enter SocialSellinator, a premier digital marketing agency that offers a comprehensive suite of services tailored to meet your unique business needs. From social media management to SEO, content creation to PPC campaigns, SocialSellinator's wide-ranging solutions are designed to boost your online visibility, engage your audience, and ultimately drive revenue growth.
Social Media Marketing: Engaging with Customers on Their Preferred Platforms
SocialSellinator's Social Media Marketing service allows you to connect with your audience on a deeper level. The team manages all aspects of your brand's social media presence, from curating engaging content to managing interactions, ensuring your brand resonates with the right audience. This helps build loyalty, drive website traffic, and increase engagement, transforming your brand into a thought leader in your industry.
SEO: Boosting Your Online Visibility and Attracting Potential Customers
In today's digital landscape, visibility is critical. Search Engine Optimization (SEO) is a key component of SocialSellinator's strategy to enhance your online presence. The team's SEO services include keyword research, on-page and off-page SEO, link building, and content optimization, all aimed at improving your online visibility, attracting quality traffic, and boosting your search engine rankings.
PPC Campaigns: Maximizing Your Advertising ROI
Pay-Per-Click (PPC) campaigns can be vital tools for driving brand awareness and lead generation. SocialSellinator's team of experts creates Google and Facebook ad campaigns tailored to your business needs. Whether your goal is brand awareness or lead generation, the team's retargeting campaigns ensure your visitors are driven back to your site, maximizing your advertising ROI.
Content Creation: Crafting Engaging and Informative Content for Your Audience
At the heart of every successful marketing campaign lies quality content. SocialSellinator's Content Creation service provides engaging, SEO-friendly content for your website, marketing campaigns, and social media platforms. This quality content creates awareness for your brand, serves as the foundation for your marketing efforts, and drives action.
Appointment Setting: Streamlining Your Sales Process
Lastly, SocialSellinator's Appointment Setting service helps streamline your sales process, ensuring a smooth transition from lead to customer. With a focus on lead generation, the team uses trusted strategies on professional networks to engage prospects and set appointments on your behalf.
From social media marketing to SEO, content creation to PPC campaigns – SocialSellinator's comprehensive approach to digital marketing services is just what you need to revolutionize your social strategy. Stay tuned to our social media marketing guide to learn more about how these services can be applied to your business through the lens of the funnel stages framework.
The SocialSellinator Advantage: Why Choose SocialSellinator for Your Digital Marketing Needs
When navigating the crowded digital marketing landscape, it's essential to partner with an agency that offers more than just services. You need a partner that provides an advantage, a competitive edge that propels your business forward. This is where SocialSellinator comes into play.
Experienced Team: Professionals Who Understand Your Business
At the heart of SocialSellinator is a team of experienced marketing professionals. Unlike freelancers or junior teams, they are experts, not interns. They understand the intricacies of social media and digital marketing and align with your existing marketing programs for maximum efficiency and impact. They are dedicated to delivering top-notch work and are always available to address your needs, keeping your business objectives at the forefront of their strategies.
SocialSellinator's team is committed to understanding your business, ensuring that all marketing tactics are tailored to fit your specific needs and goals. This understanding enables them to create engaging, smart, and unique content that helps your business stand out and resonate with your target audience.
Customizable Solutions: Tailored Strategies to Meet Your Specific Goals
SocialSellinator believes in the power of customization. They understand that every business is unique and requires a bespoke approach to digital marketing. Their data-driven and results-focused programs are tailored to your business, eliminating the trial and error approach that can drain resources and time.
From high-quality social media posts and insightful blog writing to SEO optimization and beautiful graphic and video creation, SocialSellinator's services are as diverse as they are customizable. They offer a comprehensive suite of digital marketing services, including social media marketing, SEO, PPC campaigns, content creation, and appointment setting, all designed to meet your specific needs and goals.
Proven Results: A Track Record of Success in Driving Growth and Revenue
What sets SocialSellinator apart from other digital marketing agencies is their track record of success. As testified by their clients, SocialSellinator excels in delivering results that drive growth and revenue. They have a proven history of increasing brand awareness, generating high-quality leads, and driving revenue growth.
Their success stories range from improving social media following, as in the case of Spicely Organics, to translating business needs into effective marketing tactics, as praised by the CMO of Taazaa. These testimonials illustrate the tangible impact SocialSellinator has delivered, making them a trusted partner to businesses looking to elevate their digital marketing game.
In conclusion, the SocialSellinator advantage lies in its experienced team, customizable solutions, and proven results. If you're a head of marketing or digital marketing in a small to midsize business, grappling with the challenges of low brand awareness, lead and revenue deficiency, and the need for quality and results-oriented work, it's time to revolutionize your social strategy with SocialSellinator's game-changing services.
To learn more about how SocialSellinator can help you reach your business goals, check out our comprehensive social media marketing guide for small businesses.
Applying the Funnel Stages Framework to SocialSellinator's Services
For small to midsize businesses, especially in the realm of marketing, there's a need to apply a strategic framework to guide their social media marketing efforts. This is where the funnel stages framework comes in—Awareness, Interest, Engagement, Action, and Advocacy. This structure provides a roadmap for marketers, ensuring that their strategies align with the customer journey. Let's explore how SocialSellinator's services align with these stages to provide a comprehensive digital marketing approach.
Awareness: Using SEO and Social Media Marketing to Increase Brand Visibility
The first stage of the funnel is about creating Awareness. In the digital world, this equates to boosting your online visibility. SocialSellinator's SEO services are designed to improve your Google ranking, drive demand generation, and fill your sales funnel through a robust content strategy and high-quality backlink building. Simultaneously, their social media marketing services help grow your brand's social community and ensure you are engaging with the right audience, thus increasing your brand visibility.
Interest: Engaging Potential Customers with High-Quality Content
Once awareness is established, it's time to pique Interest. At this stage, SocialSellinator's blog writing and content marketing services come into play. They create quality content that serves as the foundation for all your marketing campaigns. This content not only educates potential customers about your products or services but also creates a sense of curiosity and interest in what your brand has to offer.
Engagement: Building Relationships through Social Media Interactions
The Engagement stage involves actively interacting with your audience. SocialSellinator excels in managing social media platforms, from content curation to comment management. These interactions not only humanize your brand but also allow you to build relationships with your audience, fostering a sense of community around your brand.
Action: Converting Leads into Customers with Effective PPC Campaigns and Appointment Setting
Once your audience is engaged, it's time to drive them to Action. SocialSellinator's PPC campaigns, including Google Ads and Facebook Ads management, are optimized to drive sales. Whether it's creating brand awareness campaigns or lead funnels, they have the tools to create the right ads for your business. Moreover, their LinkedIn lead generation strategies help in outreach and engagement with prospects, thus converting them into leads.
Advocacy: Encouraging Customer Loyalty and Advocacy through Ongoing Engagement
The final stage, Advocacy, is about turning your customers into loyal advocates for your brand. SocialSellinator believes in fostering ongoing engagement with your customers. By maintaining these relationships, you not only encourage repeat business but also turn your customers into brand promoters.
By aligning their services with the funnel stages framework, SocialSellinator ensures a systematic and strategic approach to your social media marketing needs. Interested in learning more about how SocialSellinator can help revolutionize your social strategy? Check out our comprehensive social media marketing guide for small businesses.
Conclusion: Revolutionize Your Social Strategy with SocialSellinator's Game-Changing Services
Transforming your business's social strategy can feel like a daunting task, but with SocialSellinator's comprehensive suite of services, it becomes an exciting opportunity to propel your business forward. As we've detailed throughout this article, SocialSellinator's approach is grounded in the funnel stages framework — a methodology that ensures every action is driven by a strategic purpose. By addressing each stage of the funnel — Awareness, Interest, Engagement, Action, and Advocacy — SocialSellinator ensures a comprehensive and cohesive approach to your digital marketing efforts.
Awareness is achieved through their cutting-edge SEO and social media marketing services, putting your brand front and center in the minds of potential customers. Interest is piqued with high-quality content that not only informs but also engages your target audience. Engagement is nurtured through consistent and authentic interactions on social media platforms, building relationships that go beyond a one-time transaction. Action is facilitated through effective PPC campaigns and appointment setting services, converting potential leads into loyal customers. Finally, Advocacy is encouraged through ongoing engagement, turning customers into brand promoters who further amplify your brand's reach and reputation.
Whether you're a head of marketing or a digital marketing professional in a small to midsize business, grappling with low brand awareness, insufficient leads, and inconsistent results, SocialSellinator isn't just an option; it's the strategic partner you need. With their experienced team, tailored solutions, data-driven strategies, and a proven track record of success in driving growth and revenue, SocialSellinator is poised to help you revolutionize your social strategy.
Bear in mind, choosing a digital marketing agency is not just about ticking off services from a checklist. It's about finding a partner that understands your business, shares your values, and is committed to helping you achieve your goals. With SocialSellinator, you get more than a service provider; you get a team of experts dedicated to your success.
As you embark on your journey to revolutionize your social media marketing strategy, remember that SocialSellinator is here to guide you every step of the way. From planning and executing effective campaigns to analyzing results and optimizing strategies, we've got you covered. Visit SocialSellinator today to take the first step towards transforming your social strategy.
Don't just exist in the digital world. Make an impact. With SocialSellinator's game-changing services, you can unleash your online potential and propel your business to new heights. For more tips, insights, and strategies, don't forget to check out our comprehensive social media marketing guide for small businesses.