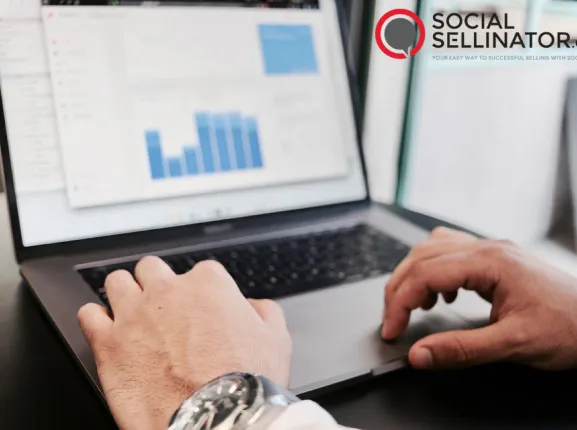 LinkedIn is the most powerful platform for B2B social sellers. The vast network that LinkedIn provides allows you to identify and connect with decision-makers that fit your ideal client profile. On LinkedIn, there are more than 61 million senior-level influencers and 40 million people in decision-making positions. LinkedIn provides a straightforward way to build real, genuine relationships with senior-level decision-makers over time instead of relying on rapid pitching techniques. Thus, LinkedIn Marketing becomes pivotal digital marketing strategy for your business.

Social media plays a crucial role in the B2B sales process. While it is true that LinkedIn is a powerful platform for B2B social sellers, it offers a lot of different options and, therefore, can be a challenging platform to navigate if you don't have experience. Building relationships with dozens of other prospects at one time can be tough to manage. Under the standard subscription membership, LinkedIn's built-in limitations can make it challenging to get your social selling strategies off the ground. Some of the key differences between the basic free level and LinkedIn's paid plans include:
Who's viewed your profile:

with a free account, you can only see the last five visitors to your profile. With the paid version, you can see the entire history of visitors over the previous 90 days.
The number of search results: The free account limits you to 100 search results. With paid accounts, you can perform many more searches. You can increase the number of inquiries to 300 and more.
Advanced search criteria: the paid accounts give you a multitude of criteria you can apply to your searches. Accordingly, your paid account searches a lot more meaningful and much more likely to reach the right people
There are a few tools that every social seller should consider using to effectively identify prospects and develop quality relationships on the platform. Trying to manage all of the manual tasks on your own can leave little time for actually engaging in quality conversations. Ultimately, it will hurt your ability to focus on the most critical projects, leading to fewer sales and beneficial relationships.

If you want to become an active social seller on LinkedIn, there are a few tools that can help to automate and simplify processes and research, freeing you up to focus on the most crucial goal in social selling — building relationships with prospects.
#1) LinkedIn Sales Navigator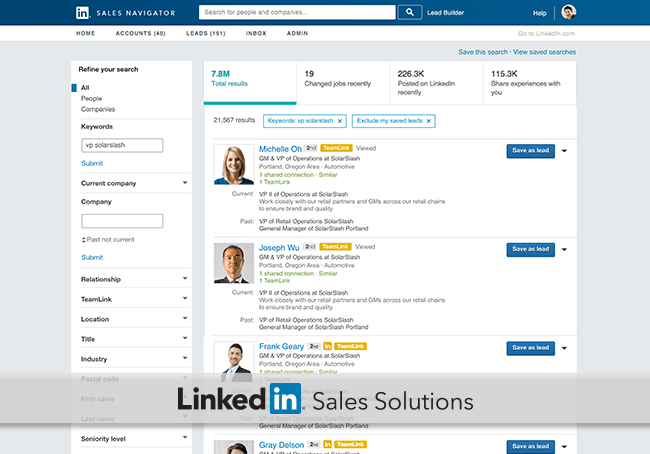 LinkedIn Sales Navigator is the must-have tool on this list. For a subscription of around $80 per month, you receive several advanced selling features and the removal of limitations on messages and profile limits that would otherwise hamper your strategy. Once you sign up for a premium account, you can view unlimited profiles and do unlimited searches without having your results filtered, allowing you to connect with more decision-makers.

LinkedIn Sales Navigator brings many premium features to the table that assist social sellers in other ways as well. First and most importantly, their Advanced Lead and Company Search features help you to find the right people at the right companies, matching your ideal client profile. You can search for leads using several advanced features. The Sales Navigator backend will automatically generate potential lead matches that you can sift through, tag, and add to lead lists. Their system also provides you with some automatic lead recommendations based on your previous usage history.

Sales Navigator also offers direct CRM integration. This integration is beneficial as it lets you save leads and accounts. You can directly log activity into your CRM of choice with a single click. That's on top of their CRM offering that you gain access to with your subscription. The built-in Sales Navigator CRM is robust with a lot of features that will help you to streamline and fill your pipeline. Sales Navigator integrates with a large number of CRM systems, including Microsoft Dynamics, Salesforce.com, Hubspot, Zoho, and many others.

Their "Professional" plan is geared toward individuals and costs $79.99 per month. With this plan, you have up to 20 InMail messages per month. You can send InMail messages to people that aren't connections. This approach is ideal for making initial connections with decision-makers. You can also use LinkedIn's prospecting platform to create custom lists with a wide range of prospect-filtering options. Additionally, LinkedIn's job change alerts allow you to take advantage of changes in decision-making teams and speak to new entrants in account-based sales conversations.
#2) HootSuite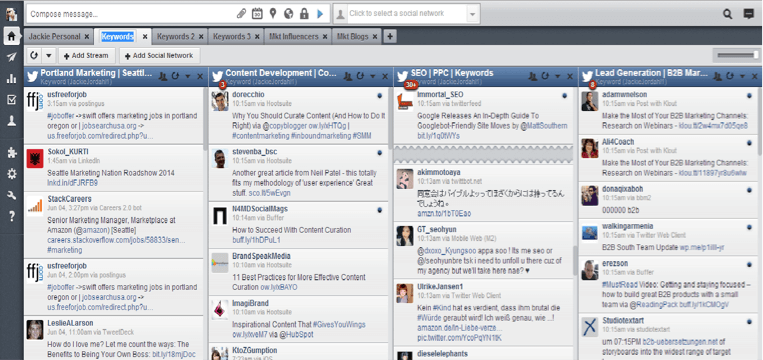 Do you need a solution that will help you to automate your public interactions on LinkedIn? Remember to login every day and find new content to share is a time-consuming task that is usually best completed in batches.

HootSuite is one of the most popular social media management platforms on the market today. It's an ideal tool for social sellers that are looking to leverage relationships on several platforms. Many large brands use HootSuite to manage and schedule their entire social media marketing operation. While the tool is more robust than what most LinkedIn sellers will require, it offers several features that help social sellers leverage its powerful features and improve their social media skills along the way.

First — HootSuite shines because of its excellent scheduling features. Thankfully, these aren't limited to LinkedIn integration and also work for your other social platforms. Hootsuite lets you save time by scheduling your LinkedIn content in advance, making it easy to increase engagement and mix in manual updates along with automated content.

Hootsuite also lets you schedule and publish LinkedIn videos directly from their platform. According to LinkedIn, videos posted on the platform see five times more engagement than other types of content.

Hootsuite's system offers an in-depth tracking and analytics suite that allows you to analyze and optimize new follower growth, impressions, and engagement levels of your specific posts. Hootsuite will generate easy-to-understand reports that ensure that you have a top-down view of your efforts on the platform and can identify areas for improvement.
#3) Nimble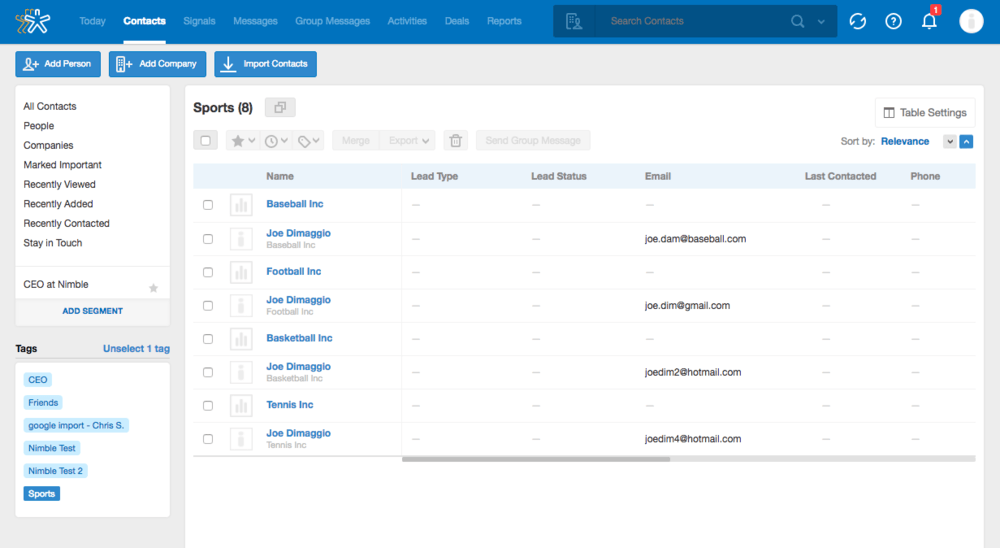 Nimble is perhaps the best social customer relationship management (CRM) tool on the market today. The platform's focus on social media connections and easy-to-use sidebar interface make it the perfect tool for agile social sellers that need to react quickly to secure connections with new prospects. For $22/month after a 14-day free trial, it's affordable for all of the excellent features that it provides.

Nimble makes finding information about your prospects easy through their Chrome extension. It auto-populates your sidebar with information about your potential future customers. This information includes any relevant info from your contact lists, social interactions (including all social platforms, not just LinkedIn), and email exchanges that you had with the prospects.

Nimble even notifies you when your prospects are celebrating important events — such as starting a new job or celebrating a birthday. This notification gives you a simple and straightforward way to create new conversations.

While it may not be the most robust platform available today, Nimble does a great job of simplifying the process of connecting information between your inbox and social media accounts. It may be the best option on the market for automating essential parts of your social selling workflow. It makes social selling on LinkedIn easier and is a tool that any B2B social seller should have on their radar.
#4) Crystal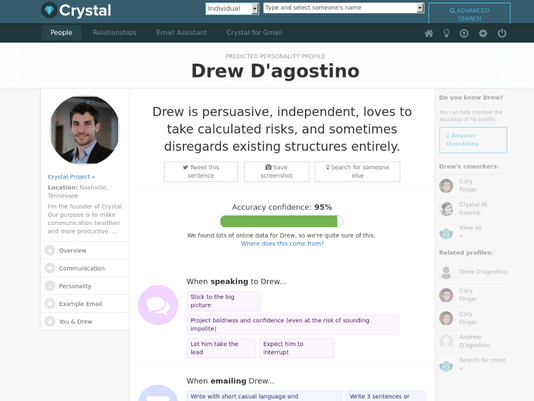 Crystal is a pretty cool tool. In this particular case, another word you could use to describe Crystal is 'creepy.' In a good way, of course. The company describes its system as "the world's largest personality platform." Crystal helps to guide you by providing insight into the personalities of particular LinkedIn users. That might seem basic on face value, but it is a potent tool for social sellers that can integrate it correctly into their systems.

Crystal is a unique tool, different from any other on this list. It can review a LinkedIn profile or premium account in seconds and provides in-depth information on the person's likely personality, expressed in a DISC profile. This additional information you gather will help you make your cold outreach much more effective and allows you to touch on subjects that you otherwise would have had no idea about without the help of their system.

Crystal is a tool that is all about improving your communication by giving you particular and personalized guidance on how to interact with your prospects. It will provide you with recommendations on how to interact with someone over the phone, in a meeting or via email. You can even use the Chrome plugin, and while you're writing an email to someone, Crystal will give you real-time recommendations on which words to use or which ones to avoid. Impressive. Is Crystal always 100% correct? Of course not - at least not yet. But using Crystal brings you a lot closer to sending an email to that has a high probability of resonating with your prospect.

Crystal also allows you to compare two different LinkedIn profiles while providing you insights into how you can set yourself up for success in your conversations with them. Crystal gives actionable insights like:
Appealing to their most passionate subjects.
Asking about specific personal details, such as the school that they graduated from.
Introduce them to others in your network.

Crystal simply helps to guide your conversations and actions by pointing you in the direction of activities that give you the best chance of appealing to specific prospects. By learning more about your prospects, you'll be able to carefully tailor your messaging to them and ensure that they receive information that is consistent with what they care about and would like to know about your offering. If you want to approach social selling from a data-driven perspective, then Crystal is the perfect tool for you and comes in at $29/month.
#5) Dux-Soup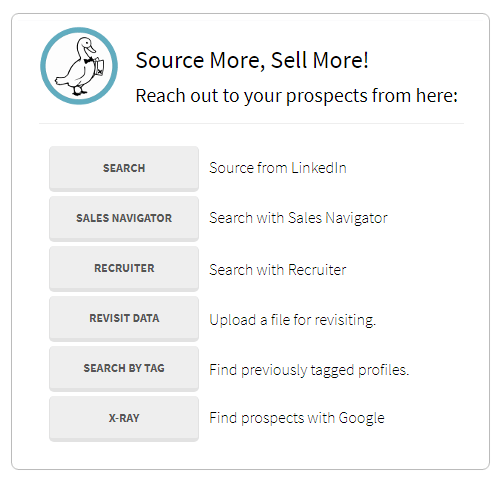 Dux-Soup is one of the most effective and well-known LinkedIn automation tools and with $11/month a very affordable one. If you use Google Chrome, you should give at least the free version of Dux-Soup a try. Dux-Soup works by automating some of the most critical social selling tasks, freeing up your time to focus on relationship-building and conversations.

Dux-Soup lets you:
Automatically visit 100s of profiles every day - thereby driving visitors to your profile
Strike up conversations with your prospects at scale.
Send automated messages to first, second, and third connections.
Turn your prospecting into a lead management system, complete with notes and tags.
Create a repository of profiles so you can search for them later.
Identify opportunities for follow-up actions.
Upload your list of profiles for targeted sales campaigns.
Using Dux-Soup, you can auto-visit profiles, auto-invite targeted individuals with a personalized message, message first-degree connections, auto-endorse new connections, and automatically follow and tag relevant profiles.

Dux-Soup is very robust and very easy to use. As a social seller, you should consider looking at Dux-Soup. The best part is that they have gone through great length to ensure that their software is safe to use - meaning, you're unlikely to get flagged by LinkedIn for violating their ToS regarding automation. They randomize waiting times between actions, run on scheduled hours online, and avoid profiles based on a wide variety of internal rules that help the system to create the appearance of randomness. But as with all automation tools, use caution and at your own risk - if you push the system too hard, you may find yourself with a warning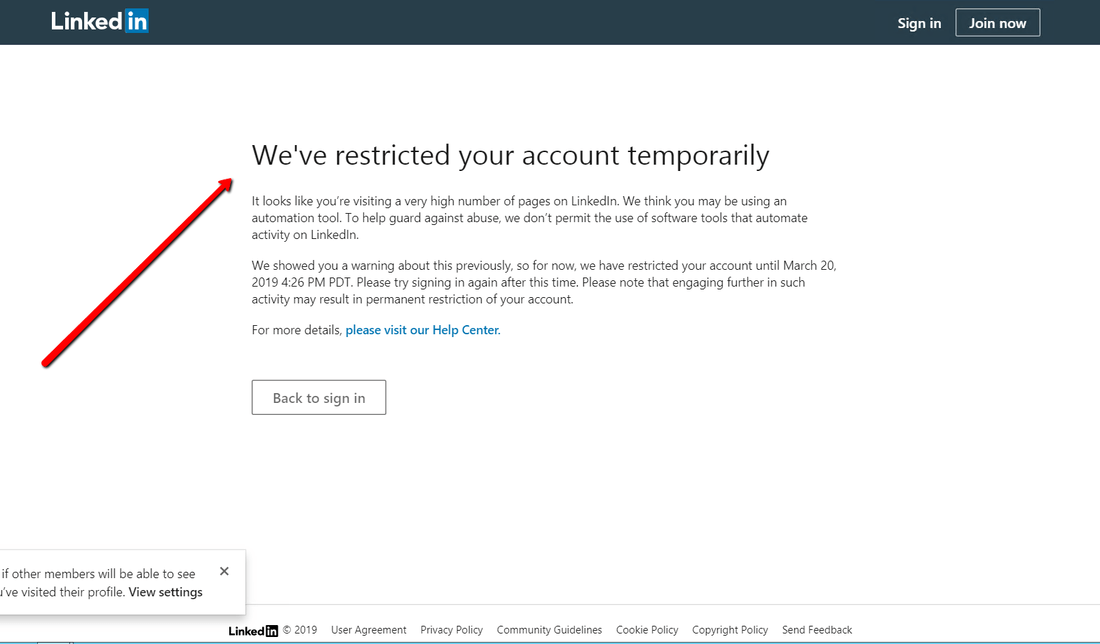 #6) eLink Pro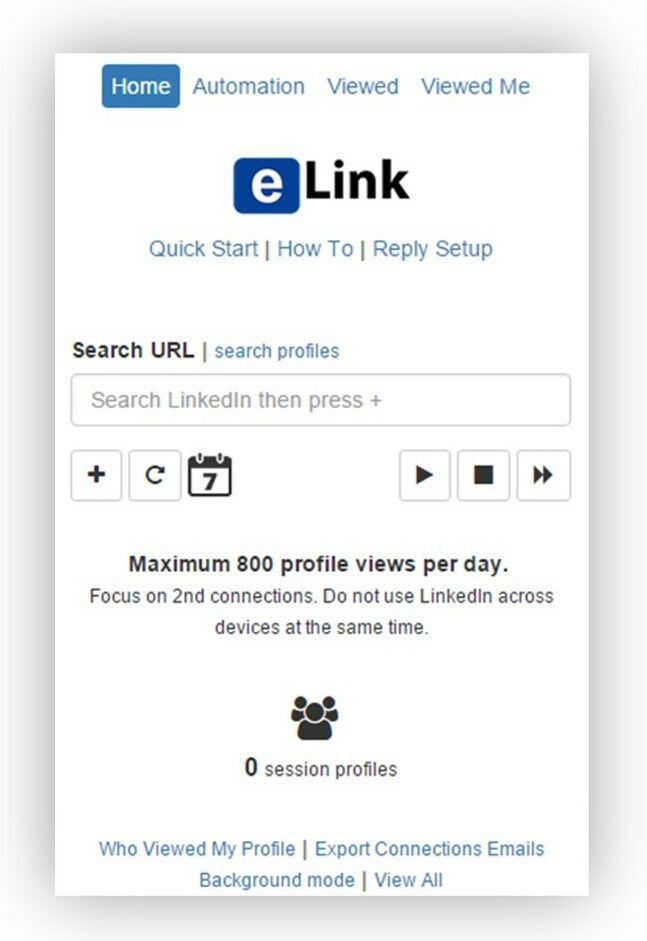 eLink Pro is a solution that is similar to Dux-Soup in many ways. It functions primarily as a LinkedIn automation tool. eLink Pro can help you automate the process of connecting with prospects. Instead of the typical workflow, eLink Pro allows you to input keywords that are relevant to your business and automatically search for the right matches for your business.

eLink Pro is beneficial because it allows LinkedIn social sellers to devote more time to make connections with prospects and building relationships rather than merely identifying. The tool will automatically view profiles for up to 5,000 prospects per week. This will notify those prospects that you have viewed their profile, enticing them to visit your own.

The company claims that the average "look back rate" for LinkedIn profile views is 8%-9% on average. Building awareness of your profile is essential to social selling, and you'll be surprised how much engagement the tool can generate for your social selling campaigns.
#7) LeadFuze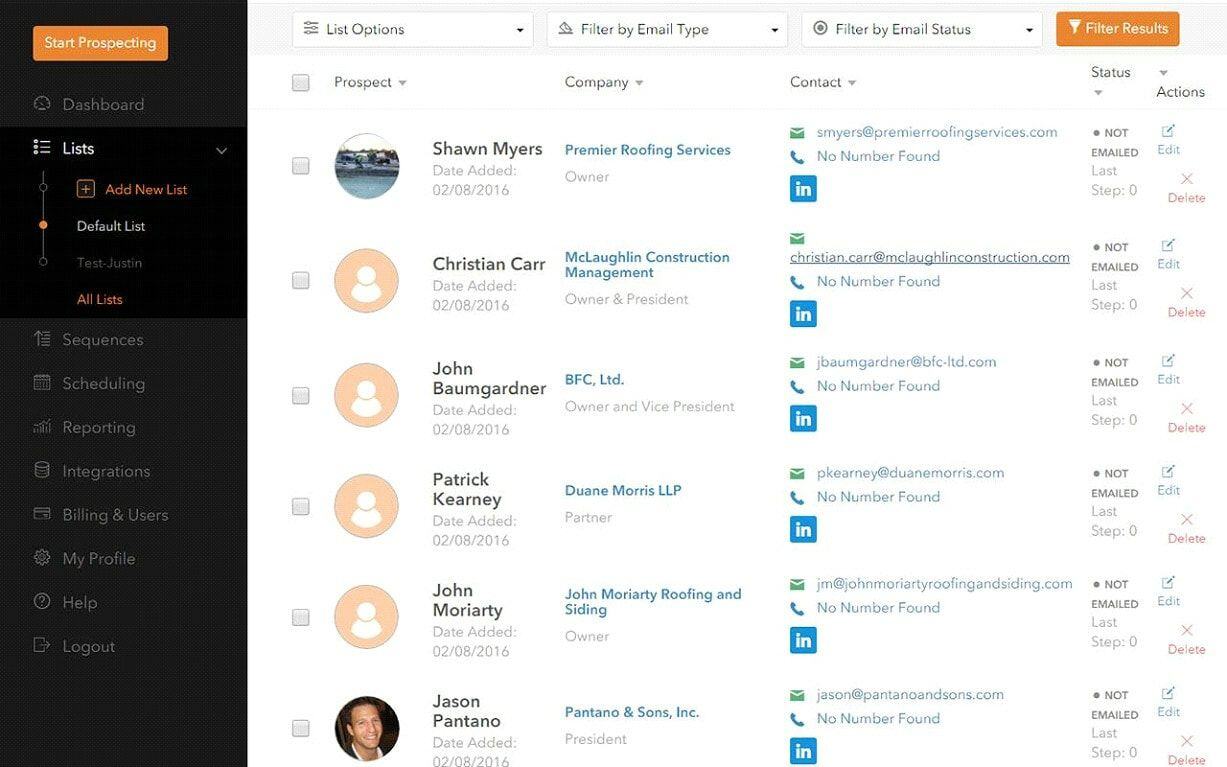 LeadFuze is an all-in-one relationship-building tool for LinkedIn social selling. Their system allows you to search for new leads instantly. You can search for leads in specific roles and industries, using particular software combinations, pay for AdWords campaigns, are hiring, or other criteria that come custom-backed in their system.

Once you identify a lead, Leadfuze allows you to verify their email, phone number, and social profiles so that you can take a multi-channel approach toward engaging with your target accounts. One exciting feature they offer is Fuzebot, which is their automated sales assistant solution. Fuzebot will crawl the web according to parameters that you set and create daily data sources for leads that are a good fit. It utilizes Leadfuze's database of more than 350 million records and syncs with other data providers.
#8) Discoverly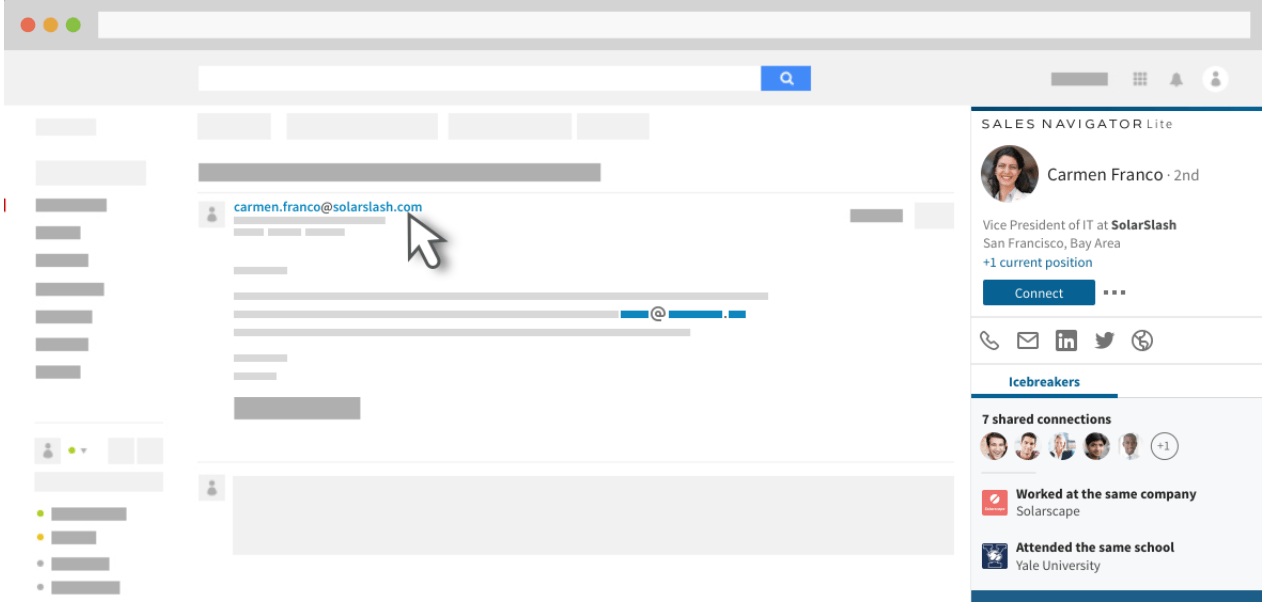 Discoverly helps you to learn what your prospects are doing on other social media platforms. When you visit a LinkedIn profile, Discoverly gives you valuable contextual social media information about the individual. For example, it will tell you if you share any Facebook friends if you have shared similar content, and it will provide you an overview of your prospects' most recent social media posts. All of this gives you starting points for personalized conversations, which are more likely to yield responses and turn prospects into customers.

It's a simple platform that can have a significant impact, connecting you to your top prospects through multiple social media platforms. It makes for an excellent addition to your Gmail inbox, providing more insight into where you can reach specific prospects and what connections you might have in common with them.
Work Smart, Not Hard

Success in social selling requires that you can identify where best to spend your time in the prospecting, relationship building, and selling process. Understanding what tasks can be automated, what tools will provide you with the most significant boost, and where you want to invest your budget are critical for ensuring that you extend your reach on the platform.

Trying to do everything by hand might seem doable at first, but after just a few days, you'll begin to realize just how time-consuming and cumbersome all of the small social selling tasks can be. In the end, they all come together to create an ecosystem that generates revenue for your business. But until then, you must use tools to automate some tasks so that you can focus on more important tasks. Alternatively, you could also use a virtual assistant to help you execute many of these steps. If that's your preference, you should check out this blog by Chris Ducker about the various things to keep in mind, including social media strategy, planning of the activities you want someone to execute on your behalf, account security, and many more.