Introduction: The Importance of Social Media for Small Businesses
In the digital age, small businesses can't afford to ignore the power of social media. This influential tool has evolved from being a trendy digital hangout to a crucial component of a comprehensive marketing strategy. Whether you're a fledgling startup or an established small business, harnessing the potential of social media can boost your brand visibility, foster customer engagement, and ultimately drive business growth.
Small businesses are constantly competing for attention in a saturated market. The effective use of social media platforms such as Facebook, Instagram, Twitter, LinkedIn, and Pinterest can level the playing field by reaching out to millions of potential customers worldwide without a significant financial outlay. It's not just about broadening your reach; these platforms are essential for shaping your brand's personality, understanding customer behavior, and responding to feedback in real-time.
Embracing social media as a small business involves more than just setting up an account and posting updates occasionally. It demands a comprehensive strategy that includes creating engaging content, analyzing customer data, and continuously tweaking your approach based on customer feedback and preferences. This is where the role of social media marketing services comes into play.
Social media marketing companies for small businesses specialize in managing your social media presence and crafting compelling content that resonates with your target audience. They can help you navigate the complexities of different platforms, ensuring that your social media efforts align with your broader business objectives. These companies offer scalable solutions tailored to your unique needs, helping you enhance brand awareness, increase website traffic, generate quality leads, and ultimately boost sales.
In this guide, we will delve into the intricacies of social media marketing for small businesses, exploring the cost implications, the benefits of hiring a professional agency, and the strategies for choosing the right platforms and content. We will also introduce you to some of the top social media marketing agencies that can help you maximize the potential of your social media initiatives.
So, if you're a small business looking to amplify your brand's voice, foster genuine customer relationships, and drive tangible results through social media, you're in the right place. Let's unravel the power of social media for your small business together.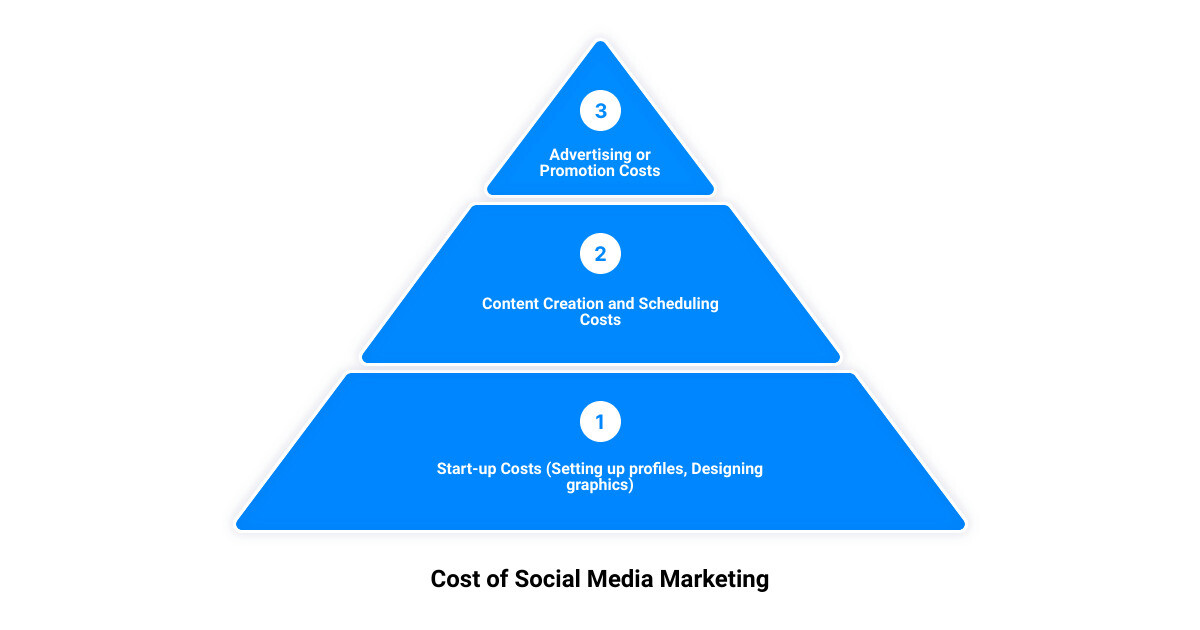 Understanding the Cost of Social Media Marketing for Small Businesses
Diving into the world of social media for your small business requires an investment, both in terms of time and money. But with strategic planning and a clear understanding of costs involved, it can offer a substantial return on investment (ROI). Let's break down the costs associated with social media marketing for small businesses.
Average Cost of Social Media Marketing
When it comes to the average cost of social media marketing, it can vary significantly. This variation is primarily due to the scope of your business, the number of platforms you intend to use, and the complexity of your strategy. On average, small businesses can expect to pay anywhere from $500 to $5,000 per month for social media marketing services. However, the cost can rise if additional services such as analytics or reporting are added to the package.
Factors Influencing the Cost
Several factors influence the cost of social media marketing. These include the number of social media platforms you're using, your industry's competition level, and the amount of content you're producing.
Firstly, the number of platforms you choose to use can significantly impact the cost. Each platform requires time, resources, and a unique approach, which can add to the complexity and cost of your social media marketing efforts.
Secondly, the level of competition in your industry can also impact the cost. If you're operating in a highly competitive market, you may need to invest more in your social media marketing to stand out from the crowd.
Lastly, the amount of content you're creating can influence the cost. More content means more time spent brainstorming, creating, and publishing, which can increase the overall cost of your social media marketing efforts.
Cost of Hiring a Social Media Marketing Agency
Hiring a social media marketing agency can be a smart move for your small business, particularly if you lack the time or expertise to handle it in-house. An agency can provide comprehensive services and support, including content creation, strategy development, and analytics.
The cost of hiring a social media marketing agency can range from $500 to $15,000 per month, depending on the level of service you require and the size of your business. However, remember that quality should always take precedence over cost. Investing in a reputable agency can yield superior results and a better ROI in the long run.
In conclusion, understanding the costs associated with social media marketing can help small businesses plan their budgets effectively. Remember, a well-planned and well-executed social media strategy is an investment that can offer significant returns, making every penny spent count.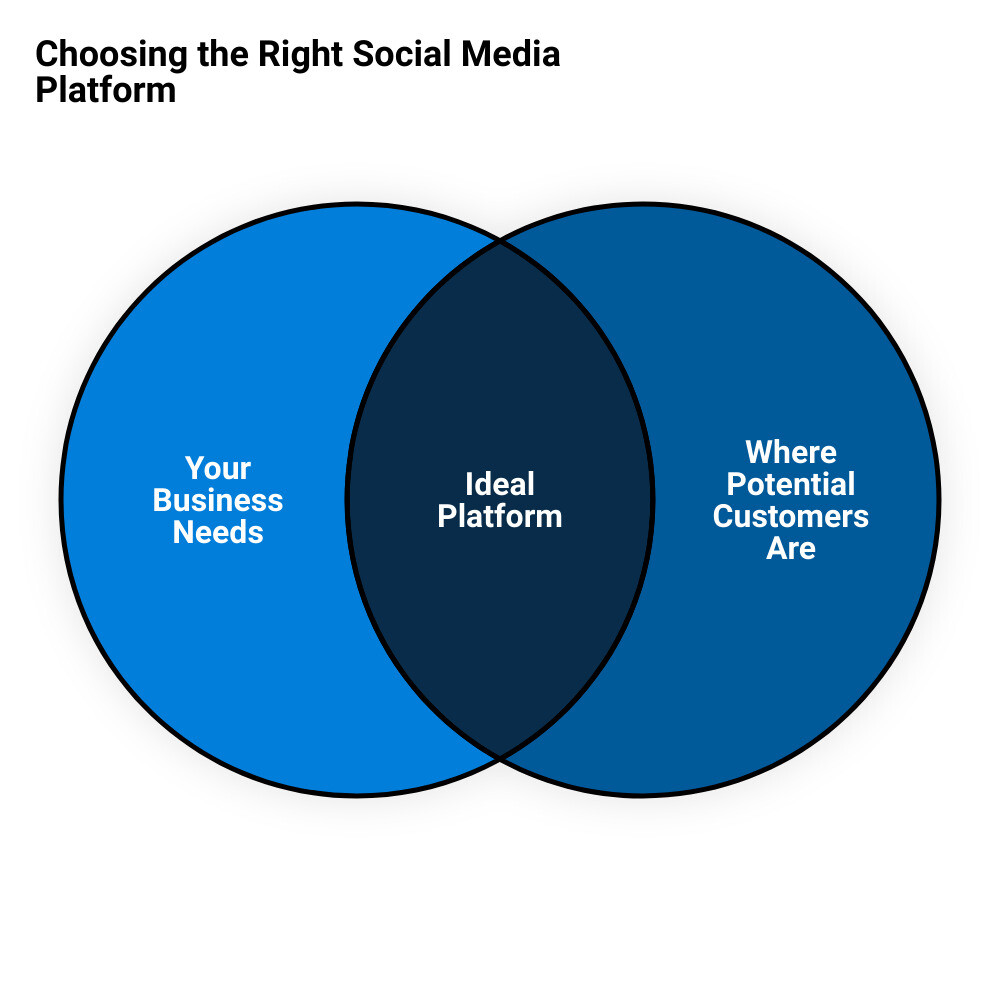 Choosing the Right Social Media Platforms for Your Small Business
Just as a master craftsman selects the right tool for each task, so must a small business choose the perfect social media platform for its unique goals and target audience. No two platforms are alike, and each one has its strengths and quirks. Here's a rundown on the top social media platforms and how they can serve your small business needs.
Facebook for Small Businesses
The social media giant, Facebook, boasts over 2.9 billion monthly active users and offers an unparalleled opportunity for businesses to reach a broad and diverse audience. As a must-have platform in your social media strategy, Facebook allows small businesses to engage with customers, share updates, and even sell directly. Its robust advertising system can help your business meet its specific goals, from boosting website traffic to increasing brand recognition.
LinkedIn for Small Businesses
LinkedIn, with over 774 million members, is the central hub for professional networking. It's an excellent platform for B2B businesses or businesses offering comprehensive services targeting professionals. By creating a compelling company page, sharing industry insights, and participating in LinkedIn groups, businesses can build their reputation as industry leaders, attract potential customers, and foster valuable professional connections.
Instagram for Small Businesses
Instagram, the go-to platform for visual storytelling, presents small businesses with a unique opportunity to showcase their products or services with high-quality photos and videos. With over 1.3 billion monthly active users, Instagram's story feature, short-form videos, and shopping capabilities are some of the unique social media tools available for a successful marketing campaign.
Pinterest for Small Businesses
Pinterest is a platform that thrives on creativity. With far more female users than male, it's an ideal platform for businesses targeting a female demographic or businesses in creative industries like fashion, design, or home decor. Pinterest allows businesses to create engaging mood boards that can effectively boost brand awareness.
YouTube for Small Businesses
YouTube, the second-largest search engine after Google, presents a significant opportunity for video content marketing. Businesses can create high-quality content ranging from how-to tutorials, product reviews, and behind-the-scenes glimpses to educational content. It's perfect for businesses leveraging video to demonstrate their products or services or convey their brand values more personally and engagingly.
Twitter for Small Businesses
Twitter is the platform for businesses looking to stay on top of trends and provide quick updates. Its fast-paced, real-time nature makes it ideal for sharing timely content, engaging in industry conversations, and handling customer service inquiries. Twitter users are more open to discussions with brands, allowing businesses to create a solid social media presence and engage in meaningful dialogue with their audience.
Choosing the right social media platforms for your business isn't about being present everywhere, but about being effective where it matters. Remember, it's better to excel on a few platforms than to be mediocre on many. Prioritize quality over quantity, and align your social media efforts with your business goals and audience preferences.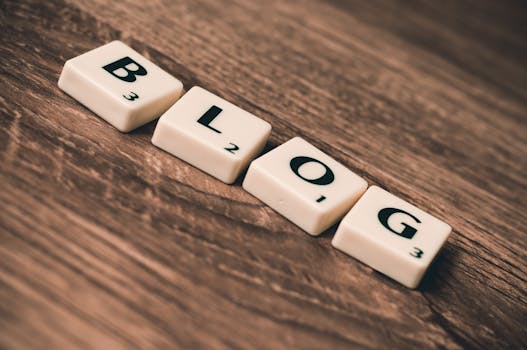 How to Create a Social Media Strategy for Your Small Business
A well-crafted social media strategy is your compass in the digital landscape, guiding your small business towards success. It's about setting clear goals, leveraging various marketing efforts, choosing the right platforms, creating engaging content, identifying opportunities, engaging with your audience, and constantly improving your efforts.
Setting Social Media Goals
Start by defining your social media goals. Are you looking to improve brand awareness, generate leads, or drive website traffic? Align these goals with your overall business strategy using the SMART framework: they should be Specific, Measurable, Achievable, Relevant, and Time-bound. A clear set of goals will serve as a roadmap for your social media strategy, guiding your actions and enabling you to measure your progress.
Extending Social Marketing Efforts
Next, consider extending your social marketing efforts beyond mere content posting. This could include social advertising, influencer partnerships, or social listening to understand your audience better. By diversifying your social media marketing efforts, you can tap into new opportunities and reach a wider audience.
Focusing on Networks that Add Value
It's crucial to focus on the social networks that bring the most value to your small business. As we've established, not all platforms are created equal, and the most popular ones may not necessarily be the best fit for your business. Select platforms that align with your audience's preferences and your business goals.
Creating Engaging Content
Content is king in social media. It needs to be engaging, valuable, and consistent with your brand image. This could range from blog posts and infographics to videos and quizzes. Experiment with different formats to see what resonates with your audience. A social posting calendar can be instrumental in managing your content effectively.
Identifying Business Opportunities through Social Media
Social media is a treasure trove of business opportunities. It could be a platform for customer service, a channel for driving website traffic, or a tool for gathering customer feedback. Scan the landscape, identify opportunities, and incorporate them into your strategy.
Engaging Instead of Ignoring
Social media is all about interaction. Engage with your audience regularly, respond to their comments, and be a part of the conversation. Ignoring feedback, whether positive or negative, could harm your brand image. On the flip side, engaging with your audience can build loyalty and foster a sense of community.
Tracking, Improving, and Marketing Your Efforts
Finally, track your social media performance using various metrics such as likes, shares, comments, follower growth, click-through rates, and conversions. Use these insights to fine-tune your strategy and optimize your efforts. Remember, social media marketing is not a one-time task but a continuous process that requires monitoring and improvement.
Crafting a successful social media strategy may seem daunting, but with careful planning and execution, it can significantly boost your brand's online presence and growth. Remember, the ultimate goal is to create a strong social media presence that resonates with your audience and adds value to your business.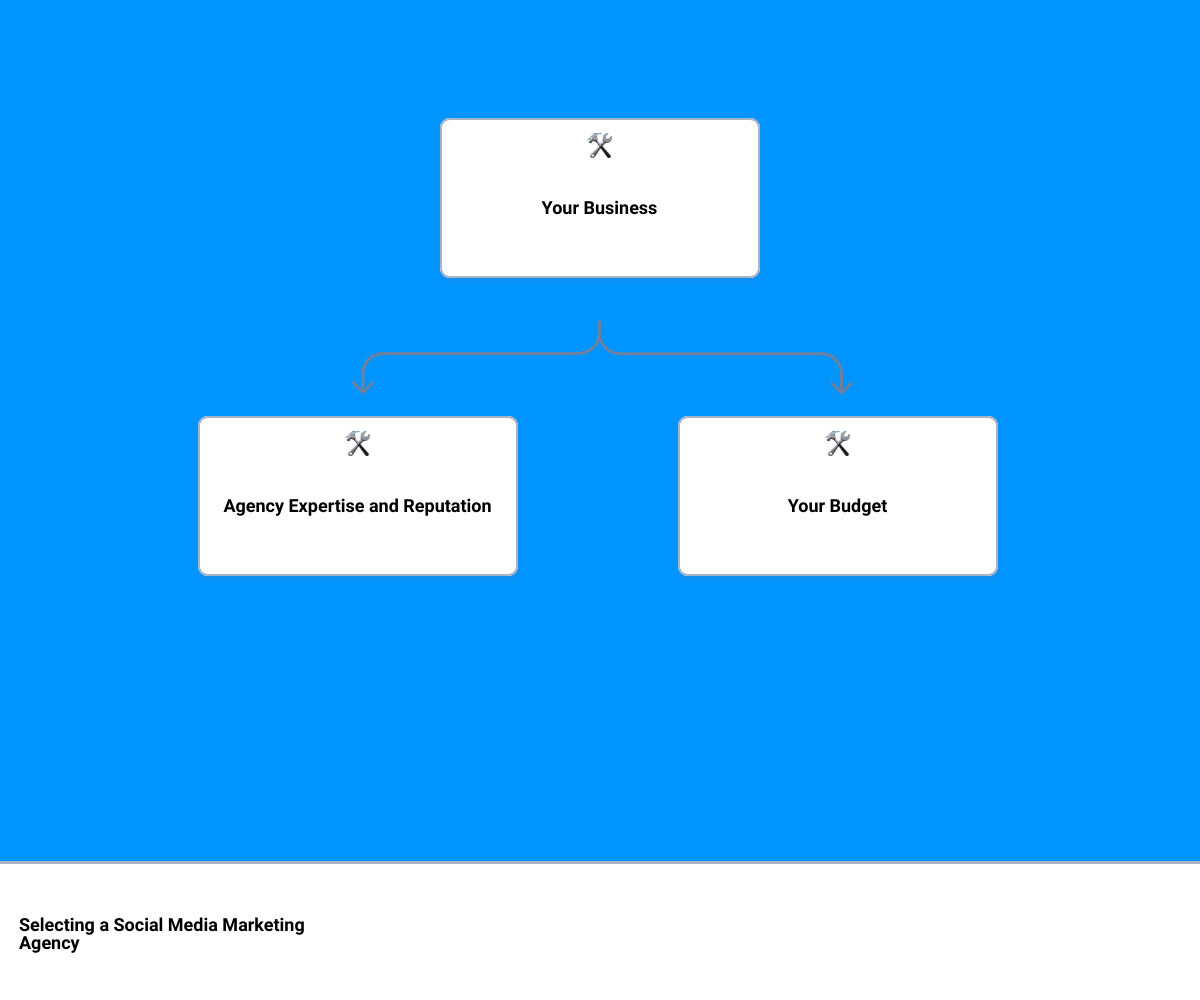 Top Social Media Marketing Agencies for Small Businesses
To effectively boost your brand online, choosing the right social media marketing agency is crucial. Here's a look at some of the top-notch digital marketing agencies that cater specifically to small businesses, offering a range of services to meet various needs and budgets.
SocialSellinator: A Comprehensive Digital Marketing Solution
The first on our list, SocialSellinator, is a full-service digital marketing agency specializing in serving small to mid-size B2B and B2C businesses. They stand out for their data-driven approach to social media marketing, content marketing, paid social media campaigns, and search engine optimization (SEO). Their team of experts is dedicated to increasing brand awareness and generating quality leads for their clients.
Straight North: A Reliable Digital Marketing Agency
Next up is Straight North, an agency known for its expertise in pay-per-click (PPC) and search engine optimization (SEO) services. In addition to these, they offer website design, graphic design, and content writing, making them a comprehensive choice for small businesses.
WebFX: A Top-Rated Digital Marketing Agency
WebFX is notable for its focus on artificial intelligence (AI) and data-driven insights. They offer a range of services including website design, social media marketing, SEO, PPC advertising, Amazon marketing, and email marketing.
SEO Discovery: A Specialist in SEO and Social Media Marketing
SEO Discovery offers a range of affordable a la carte options, making it a great choice for small businesses with tight budgets. Their services encompass SEO, social media marketing, PPC advertising, content writing, website management, and influencer marketing.
Lyfe Marketing: An All-in-One Social Media Management Solution
Lyfe Marketing is a top choice for businesses looking to enhance their social media presence. Their services include social media marketing and advertising, PPC, and email marketing.
Ignite Visibility: A Leading Digital Marketing Agency
Ignite Visibility is an excellent choice for multi-location businesses. They offer a range of services including website design, SEO, local search marketing, PPC, social media marketing, and email and text marketing.
Hibu: A Trusted Name in Digital Marketing
Hibu offers an affordable all-in-one solution for small businesses. Their services encompass website design, listing management, reviews management, social media marketing, SEO, PPC and display advertising, and email marketing.
Thrive: A Digital Marketing Agency with a Proven Track Record
Thrive is a great choice for ecommerce businesses. Their services include website design, listing management, reviews management, social media marketing, SEO and content marketing, link building, email and text marketing, and Amazon marketing.
Fiverr Pro: A Platform for Freelance Social Media Experts
Lastly, Fiverr Pro offers affordable project-based services, making it an excellent option for businesses that need specific tasks completed. Their services include website design, social media marketing, SEO, PPC advertising, Amazon marketing, content marketing, email marketing, and graphic design.
Choosing the right digital marketing agency can make a significant difference in your business's online presence and overall growth. Consider your specific needs and budget when making your decision.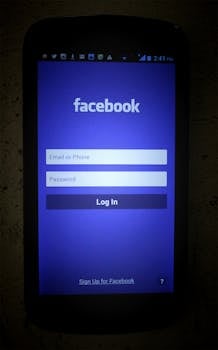 Conclusion: Boosting Your Brand with the Right Social Media Company
In the throbbing heart of today's digital landscape, a robust social media presence isn't just an option for small businesses; it's a necessity. The right social media marketing company can amplify your brand's voice, connect you with your target audience, and accelerate your growth trajectory.
The decision-makers in small to midsize businesses understand the value that a seasoned social media company brings to the table. From heightened brand awareness to increased website traffic and sales, the benefits are manifold. Moreover, targeted advertising and data-driven insights pave the way for cost-effective marketing, ensuring every dollar spent delivers a return.
But it's not just about hiring any social media company. It's about partnering with a company that shares your vision, understands your challenges, and has the expertise to turn your goals into reality. The right company will offer authentic engagement, data-driven strategies, and a strong focus on ROI. They will provide you with regular reports detailing your social media performance, enabling you to fine-tune your strategy for optimal results.
When exploring potential social media companies, consider their expertise and experience, their approach to social media marketing, and their track record of delivering results. A free consultation can provide valuable insights into the potential fit between your business and the agency.
Among the top contenders, SocialSellinator stands out as a comprehensive digital marketing solution that tackles your challenges head-on. From social media marketing and content creation to PPC campaigns and SEO optimization, SocialSellinator offers a holistic approach tailored to meet your specific needs.
In conclusion, social media marketing is a powerful tool that can propel your small business to new heights. The key lies in choosing the right partner to guide your social media endeavors. So, take the leap and elevate your digital marketing game with a trusted social media company. After all, it's not just an option; it's your next strategic move. Visit SocialSellinator to get started on this exciting journey.