Introduction: The Power of PPC in Los Angeles
Just as the iconic Hollywood sign stands high in Los Angeles, Pay-Per-Click (PPC) advertising reigns supreme in the digital marketing world. Walk into the realm of digital marketing in Los Angeles with us as we offer a comprehensive guide to PPC, a powerful tool that can catapult your business to new heights.
In this ever-competitive landscape, just having a digital presence isn't enough. To truly connect with your audience and drive conversions, you need to leverage digital marketing strategies that deliver results. This is where PPC comes into play, serving as a catalyst for online success.
PPC is a potent digital marketing tool, especially when wielded by an experienced PPC agency in Los Angeles. It's about more than just buying site visits—it's about strategically targeting your audience, optimizing your landing pages, and constantly refining your strategies to maximize ROI.
Whether you're a startup looking to make your mark or an established brand aiming to maintain your digital prominence, PPC can prove to be a game-changer. With the right tactics and a reliable PPC agency by your side, you can penetrate the market quickly, enhance brand visibility, and drive growth.
So, buckle up as we delve into the power of PPC in Los Angeles, and explore how SocialSellinator, a trusted PPC agency, can help skyrocket your business in the City of Angels.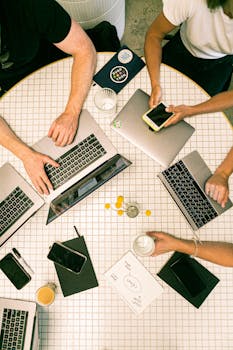 Understanding PPC: What It Is and How It Works
The road to digital marketing success is often paved with acronyms, and one of the most powerful ones you'll encounter is PPC. Let's unravel this acronym and explore its potential for your Los Angeles business.
What Does PPC Stand For?
PPC stands for pay-per-click, a digital advertising model where you pay a fee each time one of your ads is clicked. Essentially, it's a way of buying targeted visits to your website rather than earning them organically through search engine optimization (SEO). This targeted approach allows you to reach potential customers who are actively searching for products or services like yours, boosting your chances of conversion.
What Does a PPC Agency Do?
A PPC agency manages your company's pay-per-click campaigns, overseeing your online paid advertising efforts across different platforms. This includes everything from the search ads you see at the top of Google's results page to the video ads on YouTube.
The responsibilities of a PPC agency go beyond just setting up ads. They handle keyword research, ad creation, landing page design, bid management, and analytics. They also continuously monitor and optimize your campaigns to maximize your return on investment (ROI).
In essence, a PPC agency ensures that every cent of your ad spend generates the most value, driving high-quality traffic to your website and increasing conversions.
Does PPC Still Work?
With the ever-evolving digital landscape, you might wonder if PPC is still an effective strategy. The answer is a resounding yes! PPC advertising continues to deliver impressive returns on investment.
In fact, data shows that on average, PPC ads return $2 for every $1 spent — that's a whopping 200% ROI. Additionally, 74% of brands heavily rely on PPC to drive their business. This demonstrates the ongoing effectiveness and relevance of PPC in today's digital marketing mix.
PPC offers immediate visibility on search engines and digital platforms, which is crucial during product launches or when entering competitive markets. It also allows businesses to target specific audiences based on parameters like keywords, location, time of day, device type, and consumer behavior.
When implemented effectively, PPC can drive fast, targeted traffic to your website, ramp up brand exposure, and significantly boost your business growth. But to truly unleash the power of PPC, it's essential to partner with an experienced PPC agency.
In the next section, we'll explore why hiring a PPC agency in Los Angeles can be a game-changer for your business, and how SocialSellinator, a trusted PPC agency, can help you navigate the complexities of PPC advertising and ensure your ad dollars are well spent.
The Importance of Hiring a PPC Agency in Los Angeles
In the dynamic digital landscape of Los Angeles, having a robust and strategic PPC campaign can be the decisive factor between blending into the background and standing out in the crowd. But managing such campaigns can be a complex and time-consuming endeavor, especially for heads of marketing or digital marketing in small to midsize businesses. This is where a competent PPC agency comes in.
Why Should You Hire a PPC Agency?
The value of hiring a PPC agency goes beyond just setting up ads and hoping for the best. An expert PPC team brings to the table years of experience, deep understanding of the ever-evolving PPC landscape, and innovative strategies to make every penny count.
Expertise and Experience: A PPC agency has a team of experts who have honed their skills over countless campaigns. They know the ins and outs of PPC advertising and can identify the best strategies for your specific needs.
Time Efficiency: Managing a PPC campaign can eat up significant time, especially when you're juggling multiple other responsibilities. Outsourcing this function allows you to focus on your core business activities while the agency handles the PPC campaigns.
Optimized Spending: PPC campaigns can quickly become costly if not managed properly. An agency can help optimize your ad spend, ensuring you get the most bang for your buck.
Data-driven Strategies: A PPC agency leverages data and analytics to inform their strategies, ensuring your campaigns are always optimized for the best results.
The Role of a PPC Agency in Your Business
In the journey of digital marketing, think of a PPC agency as a skilled navigator, guiding your business through the intricate labyrinth of pay-per-click advertising. They play a crucial role in various stages of your marketing funnel—awareness, interest, engagement, action, and advocacy.
Creating Awareness: A PPC agency uses targeted ads to boost your brand's visibility and reach, making potential customers aware of your offerings.
Stimulating Interest: Through creative and compelling ad copy, a PPC agency can pique the interest of your target audience, enticing them to learn more about your products or services.
Promoting Engagement: By optimizing landing pages and ad placements, a PPC agency can drive engagement, encouraging potential customers to interact with your brand.
Prompting Action: With strategic calls-to-action and ad designs, a PPC agency can influence potential customers to take action, such as making a purchase or signing up for a newsletter.
Fostering Advocacy: By running remarketing campaigns and offering exclusive deals, a PPC agency can turn customers into brand advocates, who can further spread the word about your brand.
Investing in a PPC agency in Los Angeles like SocialSellinator can be a strategic move for your business. With an expert team dedicated to your PPC campaigns, you can rest assured that every ad dollar is being put to its best use, helping you achieve your marketing goals and driving your business towards success.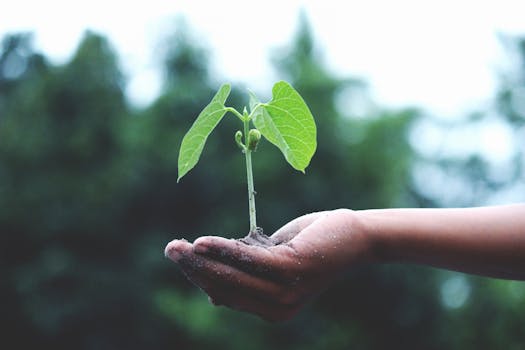 The Impact of PPC on Your Business: A Closer Look
Pay-per-click (PPC) advertising is more than just a buzzword in the realm of digital marketing. It is a powerful tool that, when used correctly, can yield significant returns on investment (ROI) and drive substantial growth for your business.
The ROI of PPC: A Data-Driven Perspective
The beauty of PPC, especially in a dynamic business environment like Los Angeles, lies in its measurability. Every click, every conversion, and every dollar spent can be tracked and analyzed, offering you a clear, data-driven perspective on your campaign's performance. Tools like Google Analytics and Google Ads provide real-time access to key metrics including clicks, views, and conversions, ensuring you have complete transparency on your campaign progress.
Understanding how your PPC campaigns are performing in terms of ROI is crucial. With PPC advertising, you can gain data-driven insights into every penny spent. This level of visibility ensures that you're always aware of where your budget is going and what results it's driving. As such, you can make informed decisions about adjusting your PPC strategies based on the outcomes you're seeing, maximizing the potential return on your ad spend.
How PPC Can Drive Your Business Growth
PPC advertising is not just about generating immediate results. It's also a potent tool for long-term business growth. By reaching a broad audience and targeting specific market segments, PPC ads can significantly boost your brand visibility. This not only drives immediate traffic to your site but also helps establish your brand credibility in the long run.
Moreover, PPC allows you to test the waters in new markets without making a hefty investment. This way, you can assess the viability of expansion before fully committing to it, reducing your business risk. PPC data tracking also generates valuable insights about your prospects' behavior, helping you better understand your target audience and tailor your future marketing strategies accordingly.
Furthermore, PPC can complement your other digital marketing efforts, such as SEO. By featuring your paid ads on top of organic search results, you can outrank your competitors and potentially augment your SEO efforts.
In essence, PPC is a flexible and powerful tool that can have a significant impact on your business growth, especially when managed by a trusted PPC agency in Los Angeles such as SocialSellinator. By leveraging the power of PPC, you can drive targeted traffic to your site, boost brand visibility, and ultimately, skyrocket your business growth in the competitive Los Angeles market.
SocialSellinator: Your Trusted PPC Agency in Los Angeles
If you're looking to take your business to the next level in the City of Angels, SocialSellinator, a recognized PPC agency in Los Angeles, is ready to partner with you.
Who We Are: Introducing SocialSellinator
At the heart of SocialSellinator is a team of dedicated digital marketing experts who are obsessed with driving business growth for our clients. With a strategic focus on genuine engagement, data-driven strategies, and ROI, we've made it our mission to help businesses navigate the dynamic world of digital marketing.
We understand the unique challenges and pain points faced by marketing decision-makers in small to midsize businesses. Our concentrated efforts are aimed at addressing these challenges head-on and providing a comprehensive suite of digital marketing services that deliver measurable results.
Our PPC Services: What We Offer
As a trusted PPC agency in Los Angeles, our PPC services leverage the power of paid advertising to deliver immediate results and a substantial ROI. We offer a holistic approach to PPC management, encompassing everything from keyword research and landing page optimization to A/B split testing and conversion rate optimization.
Our team of PPC experts stays up-to-date with the latest trends in digital marketing, ensuring your campaigns always align with the current best practices. We also take advantage of enhanced tools to conduct in-depth research and analysis, allowing us to adapt our strategies to the evolving PPC landscape.
Why Choose SocialSellinator: Our Unique Selling Proposition
Choosing SocialSellinator as your PPC agency in Los Angeles means choosing a partner that values your success as much as you do. We're not just a service provider, we're a strategic partner dedicated to helping your business reach new heights in the digital space.
Our commitment to transparency sets us apart from other PPC agencies. We keep you updated on the progress of your campaigns with accurate and timely reports, and we conduct regular meetings to discuss your PPC strategy and future goals.
Additionally, our excellent track record speaks for itself. We've been consistently recognized as a top PPC agency in Los Angeles over the years, and we've helped numerous businesses exceed their online paid advertising goals.
Our unique approach ensures that every dollar you spend on marketing shows a return, making us not just an option, but the logical next strategic move for your business.
Ready to harness the power of PPC and skyrocket your business in Los Angeles? Contact SocialSellinator today and let's start working on your success story together.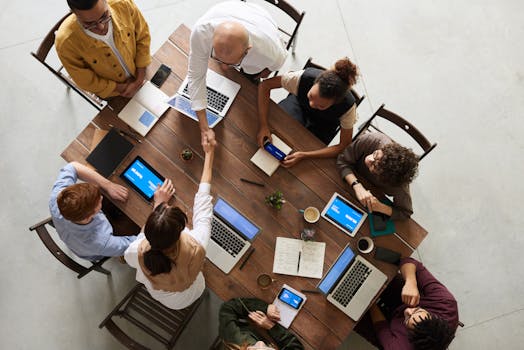 How to Maximize Your PPC Campaigns in Los Angeles
The digital marketing landscape in Los Angeles is competitive, but with the right strategies, you can ensure your business stands out. Let's explore three key strategies — Keyword Research and Landing Page Optimization, A/B Split Testing and Conversion Rate Optimization, and Social Media Advertising and Google/Bing Ads Management.
The Importance of Keyword Research and Landing Page Optimization
Keyword research is the cornerstone of any successful PPC campaign. This involves identifying the exact phrases your potential customers are using when searching for products or services like yours. With expert keyword research, you can ensure your ads appear when these terms are searched, driving more relevant traffic to your website.
Once a user clicks on your ad, they're directed to your landing page. An optimized landing page is crucial for converting this traffic into customers. Making sure your landing page matches the voice of your campaigns and is ready for conversions is vital for a successful PPC campaign.
At SocialSellinator, our Los Angeles PPC experts excel in both professional keyword research and designing Conversion Rate Optimized landing pages. Their years of experience and top-notch research skills ensure your campaigns target the correct search terms to yield conversions and drive sales.
The Power of A/B Split Testing and Conversion Rate Optimization
A/B split testing is a method of comparing two versions of your ad or landing page to see which performs better. This method allows us to continuously refine your marketing strategies based on data-driven insights, improving your campaigns' efficacy over time.
Conversion Rate Optimization (CRO) is another critical strategy that maximizes the value of each ad dollar spent. Our PPC experts in Los Angeles use industry skills and knowledge to institute powerful CRO strategies in your marketing efforts, helping you save money while boosting sales.
Leveraging Social Media Advertising and Google/Bing Ads Management
Social media advertising is an efficient way to grow your brand's social media presence. Our social media experts in Los Angeles are adept at creating highly interactive content that converts followers into customers, increasing brand awareness and revenue.
Google/Bing Ads Management is another service we offer. Our Los Angeles paid ads specialists use the latest strategies to place your paid ads on top of Google or Bing's search engine results page. This way, you can drive more leads for less cost.
By adhering to these strategies, you can maximize the potential of your PPC campaigns in Los Angeles. Whether you're a budding startup or an established brand, SocialSellinator is your trusted partner in navigating the complex world of PPC advertising, helping you carve out your niche and ensuring sustained growth and success.
Ready to unleash the power of PPC and skyrocket your business in Los Angeles? Contact SocialSellinator to start working on your success story today.
Conclusion: Skyrocket Your Business with PPC in Los Angeles
In the competitive digital landscape of Los Angeles, a robust PPC strategy is no longer a luxury, but a necessity. It's a powerful tool that can dramatically boost your brand's visibility, drive high-quality leads, and ultimately, elevate your bottom line. However, the intricacies of PPC management can be overwhelming without the right expertise and experience. That's where SocialSellinator steps in.
As a leading digital marketing agency in Los Angeles, we understand the needs and challenges of our clients. Our team of PPC experts is committed to delivering results that go beyond superficial metrics and vanity numbers. We focus on authentic engagement and ROI, employing data-driven strategies to ensure your PPC campaigns are optimized for success.
Our comprehensive suite of services, including keyword research, landing page optimization, A/B split testing, conversion rate optimization, and social media advertising, are designed to propel your business to new heights. We stay on top of industry trends, ensuring your ads remain relevant and competitive in the ever-changing digital landscape.
We are not just another PPC agency in Los Angeles. We are your strategic partner, committed to understanding your unique challenges, objectives, and vision. We believe in the transformative power of PPC and are dedicated to helping your business harness this power to its full potential.
In conclusion, a well-managed PPC campaign can be a game-changer for your business in Los Angeles. It can increase your brand awareness, generate high-quality leads, and boost your revenue. It's a strategic investment that, when executed correctly, can provide a substantial return.
So, are you ready to unlock the full potential of PPC and skyrocket your business? Get in touch with SocialSellinator today. Let's work together to write your success story.