In the age of interconnectivity, businesses must adapt to thrive. The rapid technological advancements witnessed in recent years have dramatically altered the marketing landscape, prompting a shift away from traditional modes of advertising and towards the digital realm. This is where interactive marketing agencies step in, providing indispensable services to businesses looking to make their mark in an increasingly online world. But what exactly are these agencies, and why is their role so pivotal in today's digital marketing landscape?
Interactive marketing agencies, also known as digital agencies, specialize in online brand promotion. Their goal is simple — to get users to engage with online content in a way that is meaningful to them and beneficial for businesses. They leverage creativity, technology, and data, offering a broad array of services ranging from SEO and content marketing to web design and social media management.
These agencies, such as Rise Interactive and AMP Agency, provide tailored services to businesses of all sizes, helping them to harness the full potential of the digital medium. They are instrumental in orchestrating strategies that aim to improve online visibility, generate leads, and ultimately drive business growth.
With a unique mix of creativity, technological savvy, and a deep understanding of data, these agencies have managed to stay ahead of the digital curve, continually adapting to changes in consumer behavior and market trends while delivering successful and sustained campaigns.
Here are the key roles of an interactive marketing agency in a nutshell:
Amplify a brand's online presence via the development and execution of comprehensive digital strategies
Identify appropriate platforms and marketing tactics for a brand and implement campaigns that resonate with the target audience
Track campaign performance and tweak strategies to optimize results
Offer various services including SEO, content marketing, social media marketing, and more
In defining these roles, we land at the core of an interactive marketing agency: to help businesses navigate the complex digital landscape, ensuring that they thrive in the age of digital interconnectivity.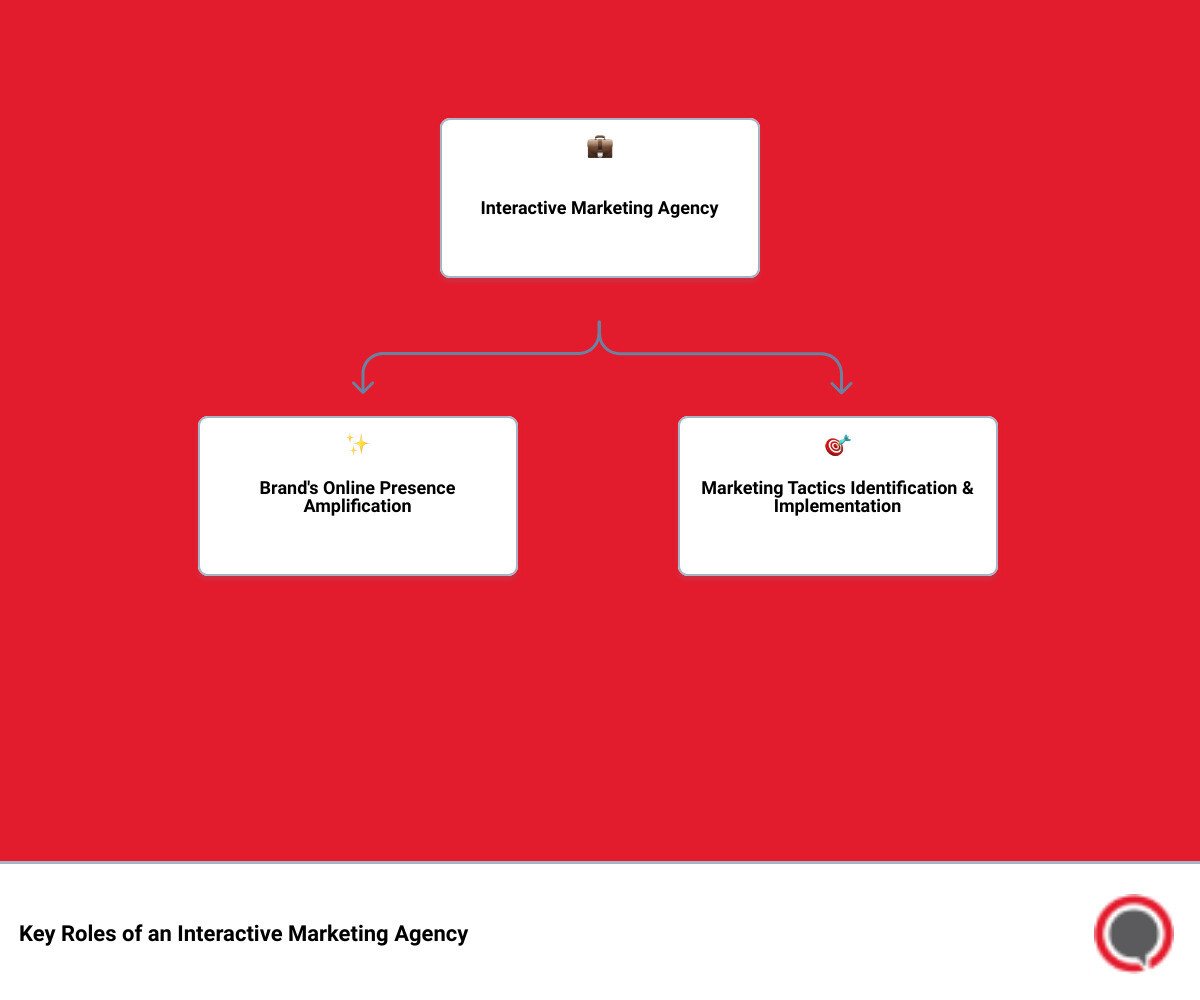 Understanding Interactive Marketing Agencies
What is an Interactive Marketing Agency?
In the digital age, a new breed of marketing agencies has emerged. Known as interactive marketing agencies, these companies specialize in the online promotion of brands. Their primary objective is to create content that encourages users to interact with it in a meaningful way, thereby fostering a deeper connection between the brand and the audience. This interactive approach gives these agencies an edge over traditional forms of advertising.
An interactive marketing agency, also known as a digital agency, is not your standard advertising partner. Instead of creating billboards or TV commercials, these agencies focus on online content. They devise strategies to stimulate users to engage with the content, creating a more impactful brand experience.
How Interactive Marketing Agencies Differ from Traditional Marketing Agencies
A key distinction between interactive marketing agencies and traditional marketing agencies lies in their medium of operation. Traditional marketing agencies use conventional marketing methods such as print advertisements, television and radio commercials, billboards, and direct mail.
On the other hand, interactive marketing agencies operate in the digital realm. They utilize online platforms like social media, search engine optimization (SEO), email marketing, content marketing, and website development to increase online visibility, generate leads, and drive conversions.
Unlike traditional advertising, which is designed to be observed and remembered, digital content developed by interactive marketing agencies is designed to compel users to interact with it. This interaction leads to a more meaningful engagement with the brand, enhancing its influence and resonance with the audience.
The Importance of Interactive Marketing in the Digital Age
The advent of the digital era has profoundly transformed the marketing landscape. In this age of information overload, engaging the audience's attention is more challenging than ever. This is where interactive marketing comes into play. By creating content that prompts the audience to interact, businesses can capture and retain their audience's attention, thereby enhancing their brand recall.
Moreover, interactive marketing allows businesses to get closer to their audience, understand their preferences better, and build a more personalized relationship with them. This is crucial in today's hyper-competitive market, where consumers are increasingly looking for personalized experiences.
In conclusion, interactive marketing agencies offer a unique blend of creativity, technical expertise, and strategic thinking to enhance online brand promotion. They play a pivotal role in helping businesses navigate the complex digital landscape, enabling them to connect with their audience in a more meaningful and engaging manner.
As we at SocialSellinator understand, the future of digital marketing lies in embracing interactive marketing strategies. We strive to create content that not only captures the attention of your audience but also encourages them to interact and engage with it, thereby building a deeper connection with your brand.
The Services Offered by Interactive Marketing Agencies
An interactive marketing agency is like a Swiss Army knife for businesses navigating the digital landscape. It provides a suite of comprehensive services designed to enhance online visibility, increase website traffic, boost customer engagement, and improve conversions. As digital marketing experts at SocialSellinator, we offer several key services to help our clients thrive in the online space.
Organic Solutions for Improved Web Visibility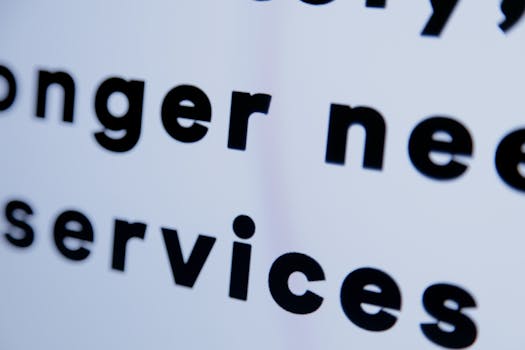 A crucial part of any digital marketing strategy is Search Engine Optimization (SEO). Organic solutions aim to enhance your website's visibility in search engine results, making it easier for potential customers to find your business. Through strategies like keyword research, on-page optimization, and quality content creation, we help businesses rank higher on search engines, thereby increasing website traffic and ultimately boosting sales and revenue.
Paid Solutions for Enhanced Ad Reach
In today's digital landscape, paid solutions are more important than ever. Pay-Per-Click (PPC) Advertising is a model where advertisers pay a fee each time one of their ads is clicked. Effective PPC management includes keyword research, strategic bid management, and compelling ad creation to attract potential customers. Our team of experts at SocialSellinator uses results-driven tactics to enhance the reach and effectiveness of your ads, ensuring a high return on investment.
Web Solutions for User-Friendly and Reliable Websites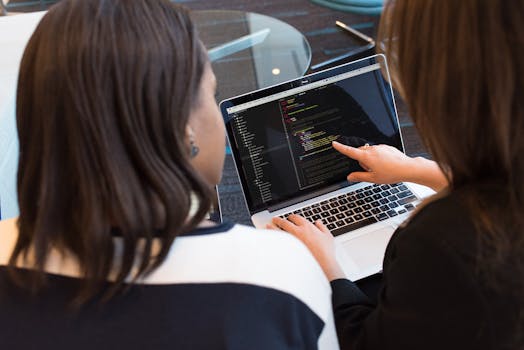 The first impression potential customers have of your brand often comes from your website. As such, it's crucial to have a professional, user-friendly website. Web design and development services encompass creating visually appealing and easy-to-navigate websites that enhance user experience, keep visitors engaged, and encourage them to take action. At SocialSellinator, our web team builds websites that are attractive, user-friendly, and reliable, setting the stage for a strong online presence.
Interactive Advertising for Engaging Audience Experiences
Interactive advertising involves creating online ads that encourage user engagement and interaction. These ads can take various forms, from clickable banners and videos to interactive landing pages and quizzes. By creating engaging ad experiences, we at SocialSellinator help brands connect with their audiences on a deeper level, fostering brand loyalty and driving conversions.
Interactive Website and Landing Page Creation for User Engagement
An interactive website or landing page goes beyond providing information; it invites users to interact and engage with the content. This might involve elements like interactive infographics, forms, calculators, or quizzes that provide value to the user and encourage them to stay longer on the page. By creating interactive websites and landing pages, we help businesses foster a more engaging user experience, leading to higher engagement rates and improved conversions.
In essence, the services offered by an interactive marketing agency like SocialSellinator are designed to address your business's specific pain points, from low brand awareness to a lack of leads and revenue. By leveraging these services, businesses can unlock their full potential and thrive in today's increasingly competitive digital landscape.
The Impact of Interactive Marketing Agencies on Business Success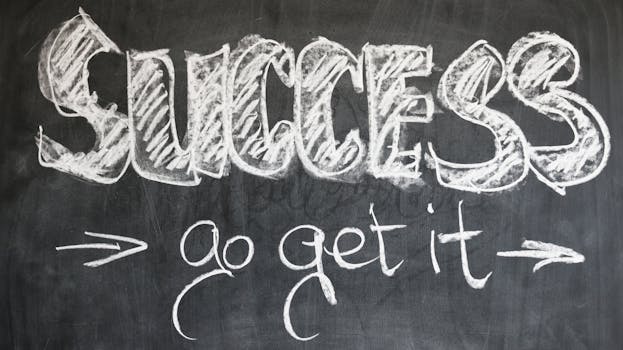 In the realm of digital marketing, it's the tangible results that truly highlight the effectiveness of an agency's strategies. Let's delve into a few real-life success stories of businesses that have reaped substantial benefits from partnering with interactive marketing agencies.
Case Study: Rise Interactive's Approach to Digital Marketing
Rise Interactive, a notable interactive marketing agency, has been making significant strides in the digital marketing space. Specializing in digital media, customer experience, and advanced analytics, Rise Interactive has helped brands achieve higher ROAS, conversion rates, and online appointments.
Their approach is driven by data and technology, which enables them to create customized strategies that prioritize the audience. Through their unique approach, they've been able to maximize the performance of every dollar across all digital channels. This has resulted in a significant increase in website traffic and conversions for their clients, proving the effectiveness of their approach.
Case Study: AMP Agency's Unconventional Ideas for Brand Growth
AMP Agency, another well-known name in the interactive marketing landscape, has made a mark with its unconventional ideas for brand growth. They've crafted unique personalized content that has not only increased engagement but also led to higher conversions.
By leveraging tools like Google Ads, influencer marketing, email marketing, and performance marketing, they have created an effective digital strategy that has helped businesses reach their target audience and increase their online presence. Their innovative approach showcases the transformative power of interactive marketing agencies.
Case Study: Go Local Interactive's Recognition as a Top Digital Marketing Firm
Go Local Interactive, a digital marketing agency that celebrates its partners' success, is another example of an interactive agency making a difference. They provide a suite of services designed to put their client's goals at the forefront. Their offerings range from organic solutions to enhance web visibility, paid solutions for better ad reach, and web solutions for creating user-friendly and reliable websites.
Their recognition as a Google Premier Partner and as a top digital marketing firm in Kansas City Business Journal speaks volumes about their commitment to delivering high-quality, results-oriented solutions. With Go Local Interactive, businesses can be confident that their digital marketing needs are met efficiently.
At SocialSellinator, we understand the transformative power of interactive marketing. We align our strategies with your business goals, leveraging data-driven insights to help your business thrive in an increasingly competitive digital landscape. Like Rise Interactive, AMP Agency, and Go Local Interactive, our goal is to drive your business forward, faster.
How SocialSellinator Excels as an Interactive Marketing Agency
As an interactive marketing agency, we at SocialSellinator believe in the power of personalized strategies and a comprehensive approach to digital marketing. Our team of experienced professionals and our track record of delivering results make us a go-to solution for businesses looking to boost their online presence and engagement.
SocialSellinator's Customizable Digital Marketing Solutions
In the realm of digital marketing, one size doesn't fit all. Each business is unique, with its own set of objectives, target audience, and operational nuances. Recognizing this, we offer customizable solutions that cater to your specific needs.
Whether you're a B2B or B2C business, our solutions are designed to increase brand awareness and generate leads. From social media management and content marketing to Google Ads and SEO, our services encompass every aspect of digital marketing. We tailor these services to align with your business objectives, thereby ensuring a cohesive and effective marketing approach.
SocialSellinator's Comprehensive Approach to Digital Marketing
At SocialSellinator, we believe in a holistic approach to digital marketing. Our comprehensive strategy encompasses everything from search engine optimization and content marketing to social media management. This integrated approach ensures consistency across all digital channels, leading to improved visibility, engagement, and conversions.
Our data-driven approach to marketing is another key differentiator. By leveraging analytics, we provide actionable insights and make data-informed decisions to optimize your marketing campaigns. This approach not only maximizes ROI but also ensures that your marketing efforts are aligned with your business objectives.
The Experienced Team Behind SocialSellinator's Success
Our team is our greatest asset. Comprising seasoned marketing professionals, our team brings a wealth of knowledge and expertise to the table. Our specialists understand the unique challenges and opportunities in both B2B and B2C landscapes and are adept at crafting strategies that resonate with your target audience.
The success stories of our clients stand as a testament to our team's capabilities. For instance, we've significantly improved the social following for Spicely Organics and supported Allied Pain & Spine Institute in gaining traction and increasing visibility. These achievements underline our commitment to driving results and our proficiency in digital marketing.
In conclusion, SocialSellinator's customizable solutions, comprehensive approach, and experienced team make us a standout choice as an interactive marketing agency. If you're looking to unleash your business's potential in the digital world, we're here to help.
Choosing the Right Interactive Marketing Agency for Your Business
Selecting an interactive marketing agency that fits your business is akin to finding the right pair of running shoes for a marathon. It needs to align with your stride, match your pace, and guide you toward your finish line. Here's what you need to consider when making that crucial choice.
Factors to Consider When Selecting an Interactive Marketing Agency
Expertise and Experience: Does the agency have a proven track record in your industry? Have they previously worked with businesses of similar size and type? It's essential to find an agency that grasps the unique challenges and opportunities in your sector. Don't hesitate to request case studies that demonstrate the agency's ability to deliver measurable results.
Services Offered: Not all agencies offer the same services, and not all services may be relevant to your business. Identify your digital marketing needs first - are you seeking SEO, social media management, content creation, or PPC advertising? Once you have a clear understanding of your needs, ensure that the agency you're considering provides those services. Some, like us at SocialSellinator, even offer LinkedIn lead generation, a powerful tool for B2B businesses.
Pricing and Packages: Cost is always a pivotal factor for businesses. Digital marketing agencies often customize their pricing based on your business's needs, so it's important to communicate your budget upfront. Be wary of agencies that promise unrealistic results for a low price - remember, you often get what you pay for. Look for transparency in pricing and a clear explanation of what each package includes.
Client Reviews and Testimonials: Reviews and testimonials offer a peek into the experience of working with the agency. Check online review sites, Google Business listings, and social media for feedback from previous clients. Don't just look at the star-rating - read the comments to see if clients seem satisfied with the results, pricing, and interaction style of the agency.
Communication and Reporting: Lastly, find out how the agency communicates with their clients. Do they provide regular reports detailing the performance of your campaigns? Will you have a dedicated account manager who you can reach out to with questions or concerns? Effective communication is crucial for a successful partnership.
Remember, the goal is to find a digital marketing agency that aligns with your business's needs and goals. By considering these factors, you'll be well on your way to making a choice that propels your business forward.
The Benefits of Partnering with a Google Premier Partner Like SocialSellinator
When you partner with a Google Premier Partner like SocialSellinator, you're putting your business in the hands of digital marketing experts recognized for their proficiency in Google's products and services. This status is only awarded to agencies that excel in utilizing Google's platforms to drive results for their clients.
As a Google Premier Partner, we have a competitive edge in terms of access to the latest tools, resources, and industry updates from Google. This ensures we're always ahead of the curve when it comes to maximizing your online potential.
Moreover, our team has demonstrated advanced knowledge in Google AdWords, with specialists certified in areas like search advertising, mobile advertising, video advertising, and display advertising.
In essence, choosing a Google Premier Partner like SocialSellinator means choosing expertise, innovation, and proven results. We are ready to help you navigate the ever-evolving digital landscape and work towards achieving your business goals.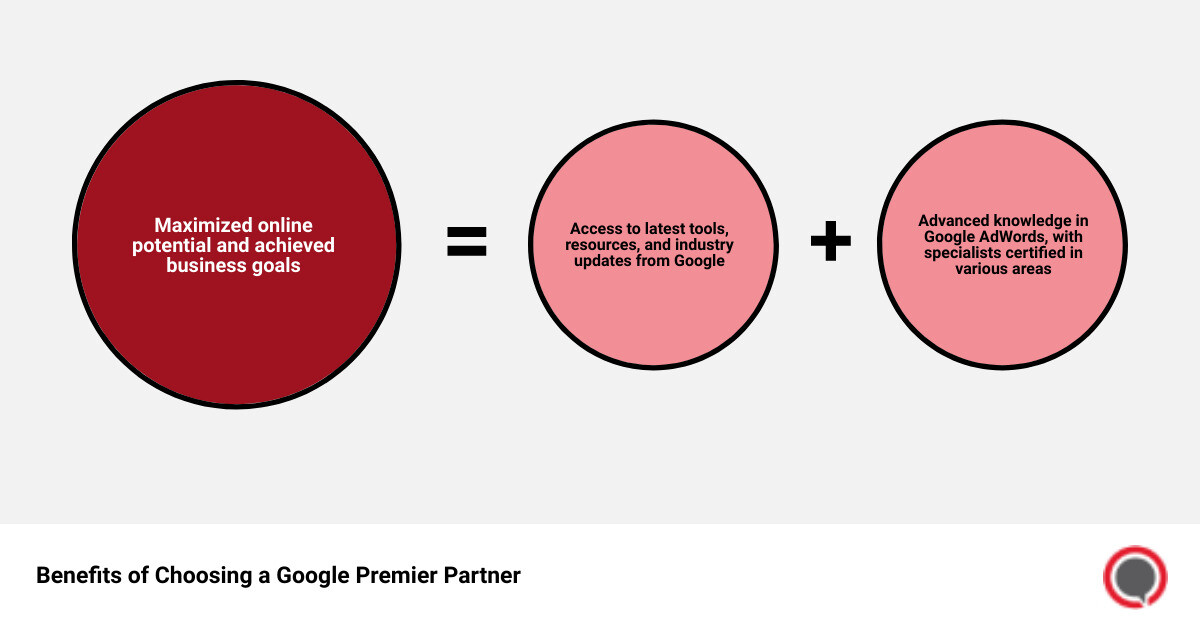 The graphic illustrates the benefits of partnering with a Google Premier Partner like SocialSellinator. This includes access to the latest tools and resources, industry updates, and proven expertise in Google AdWords.
At SocialSellinator, we are dedicated to providing meaningful, data-driven digital marketing solutions that align with your business objectives. We understand that every business is unique and requires a distinctive approach to digital marketing. Let us help your business thrive.
Conclusion: The Future of Interactive Marketing Agencies and Their Role in Business Growth
As we look forward, it's clear that the future of marketing is digital, and the role of interactive marketing agencies is set to become even more crucial. In an ever-evolving digital landscape, these agencies are not just about pushing out advertisements but about fostering meaningful relationships and driving business growth.
As we've seen from the examples of successful agencies like Rise Interactive and AMP Agency, interactive marketing is about creating innovative and personalized experiences that resonate with customers. It's about leveraging the latest technologies, such as metadata, virtual reality, and augmented reality, to deliver enhanced customer experiences.
In the face of new technologies, interactive marketing agencies must stay flexible, adaptive, and innovative. They have to be proactive, investing in technology and training, and leveraging data and analytics to stay ahead of the evolving trends.
At SocialSellinator, we are excited about the future of interactive marketing. We are committed to continuous learning and improvement to deliver value to our customers. Our team of digital marketing experts is always on top of the latest trends, and ready to help businesses connect with their customers in meaningful ways.
Choosing the right interactive marketing agency can make all the difference to your business growth. And as a Google Premier Partner, SocialSellinator has the credentials and proven track record to help your business thrive in the digital landscape.
In conclusion, the future of interactive marketing agencies looks promising, with ample opportunities for businesses to connect with customers in unique ways and drive growth. With the right strategies, tools, and mindset, interactive marketing agencies like SocialSellinator are well-positioned to lead the future of marketing.
As digital marketing continues to evolve, so does the role of interactive marketing agencies. It's no longer just about advertising but about creating meaningful engagements and driving business growth. At SocialSellinator, we are excited about this future and look forward to helping more businesses thrive in the digital landscape.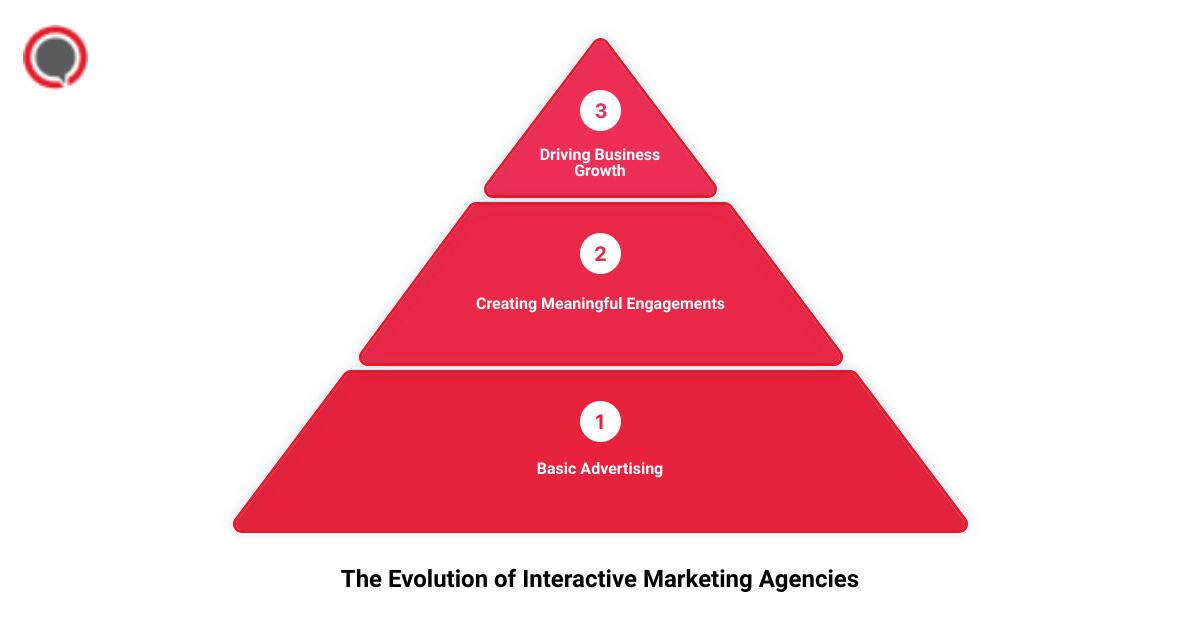 The infographic illustrates the evolution of interactive marketing and its impact on business growth, highlighting the role of interactive marketing agencies, the importance of personalized customer experiences, and the future trends in interactive marketing.
To succeed in this dynamic landscape, businesses need a partner who is not just current but forward-thinking. And that's what we offer at SocialSellinator. We are not just a digital marketing agency; we are your strategic partner for growth in the digital age.