In the rapidly evolving digital landscape, businesses grapple with the challenge of standing out amidst the din of the online world. Along comes the interactive advertising agency, a modern-day knight in shining armor, equipped with the right tools and strategies to help brands conquer this digital battlefield. Interactive advertising agencies, or digital agencies, as they are often known, are specifically geared towards online brand promotion. They focus on creating content that doesn't just passively present a message, but actively invites users to engage with the brand in a meaningful way. In essence, these agencies are the torchbearers of a new era of advertising where interaction, engagement, and personalization reign supreme.
At SocialSellinator, we're well-versed in these strategies and understand the transformative impact they can have on a brand's online presence. As experts in the field, we know that interactive advertising is a media-based marketing technique that encourages consumer participation, leveraging interactive media online, such as social media, videos, and web banners, as well as offline options.
Here's a quick glimpse into what interactive advertising agencies can offer:
Website Design and Development: Crafting engaging and user-friendly websites that reflect the brand's identity and values.
Social Media Marketing: Leveraging the power of social media platforms to engage with the audience and amplify the brand's message.
Mobile App Development: Creating intuitive and engaging mobile apps that offer a seamless user experience.
Search Engine Optimization: Employing SEO strategies to improve the website's visibility on search engines and drive organic traffic.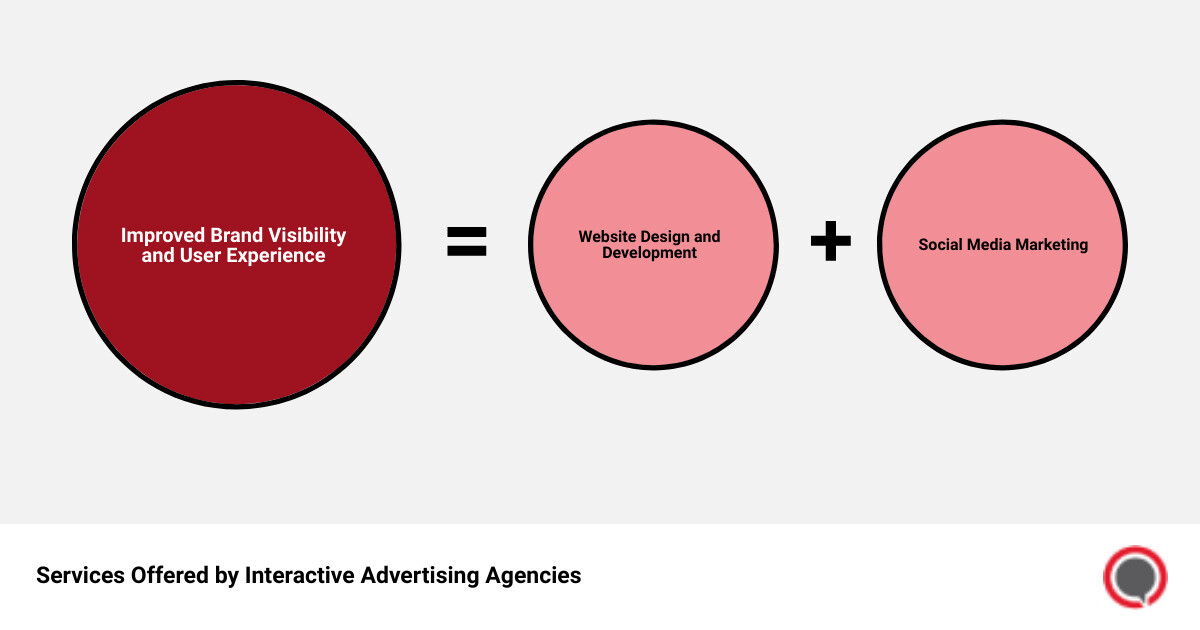 In the following sections, we'll delve deeper into the world of interactive advertising, highlighting the advantages it brings to businesses, the range of services offered by interactive advertising agencies, and how they're redefining the norms of digital marketing. Stay tuned as we unravel the impact of these agencies on businesses, and how they're setting new standards in the dynamic world of digital marketing.
Understanding Interactive Advertising
What is Interactive Advertising?
In this digital era, where consumers are at the center stage of attention, interactive advertising is making significant waves. Interactive advertising is a modern form of advertising that encourages consumer participation. It utilizes various interactive media, both online and offline, to engage consumers in a meaningful way. Whether it's through social media platforms, immersive video content, or interactive display windows, the primary goal is to get consumers to interact, engage, and form a deeper connection with the brand.
The Advantages of Interactive Advertising
Interactive advertising isn't just an innovative method to captivate the audience, but it's also a strategic approach that offers a plethora of advantages. Firstly, interactive ads significantly boost consumer engagement. In the fast-paced digital world, where the average user's attention span is shorter than a goldfish, interactive ads are a strategic weapon to capture attention and drive engagement. An engaging ad fosters a sense of community, drives higher click-through rates, increases conversions, and ultimately, enhances sales.
Another notable advantage of interactive advertising is the opportunity it provides for personalized messaging and targeted advertising. With interactive ads, businesses can tailor their messages to resonate with consumer preferences, thus establishing a deeper connection with the audience. Additionally, interactive ads provide real-time feedback, allowing businesses to run A/B tests, measure performance, and optimize ads based on results. This data-driven approach leads to the creation of ads that deliver results, resonating with the audience.
Examples of Interactive Advertising
Interactive advertising takes many forms, each unique and designed to draw users in. One of the most popular examples is social media advertisements. An excellent instance of this is how Airbnb uses storytelling to convey their brand message through their ads. They use high-quality images or videos, eye-catching graphics, and compelling CTAs (Call-to-Action) to make their ads visually appealing and engaging.
Another example comes from Facebook, which offers a wide variety of interactive ad types, including video ads, carousel ads, and playable ads. These ads not only provoke user interaction but also provide an immersive experience that takes user engagement to new heights.
Finally, a prime example of offline interactive advertising is interactive display windows used by many retail stores. These displays are designed to engage passers-by, enticing them to interact with the display, and ultimately drawing them into the store.
In conclusion, interactive advertising is a powerful tool in the digital marketer's toolbox. It's not just about conveying a message; it's about creating a meaningful interaction that leaves a lasting impression on the consumer. As we at SocialSellinator say, it's all about 'Empowerment through Engagement'.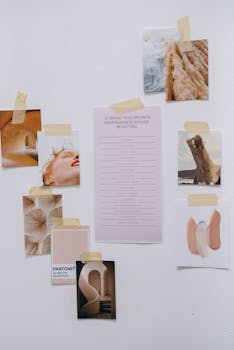 The Services Offered by Interactive Advertising Agencies
Interactive advertising agencies are the wizards of the digital world, working behind the scenes to conjure up a magical online presence for businesses. But what exactly do they do? Let's dive into the key services that these agencies offer to their clients.
Website Design and Development
The first impression is often the last, and in the digital world, your website is often the first point of contact between your brand and potential customers. As such, having a professional, user-friendly website that resonates with your brand identity is crucial. Interactive advertising agencies specialize in designing and developing websites that are not only visually appealing but also optimized for user experience and SEO.
These agencies understand that a website is more than just a digital brochure. It's an interactive platform where users can engage with your brand and its offerings. Therefore, they focus on creating websites with interactive elements such as quizzes, surveys, or 360-degree videos that can keep users engaged and encourage them to take action.
Social Media Marketing
With billions of users worldwide, social media platforms are fertile grounds for planting the seeds of your brand. Interactive agencies help businesses cultivate their presence on these platforms, from creating and sharing valuable content to engaging with the audience and monitoring the brand's online reputation.
The key to successful social media marketing is authentic engagement. As mentioned in the SocialSellinator's Ideal Buyer Persona, today's decision-makers value genuine interactions that lead to customer loyalty and sales. Interactive agencies understand this and strive to create meaningful interactions between brands and their audience on social media platforms.
Mobile App Development
In today's mobile-centric world, having a mobile app can significantly enhance a brand's reach and engagement. Interactive advertising agencies offer mobile app development services, creating user-friendly apps that provide a seamless experience for customers.
Whether it's a shopping app that makes online shopping a breeze or a game that promotes your brand in a fun way, these agencies can turn your ideas into reality. They ensure that the app is optimized for both Android and iOS platforms and provides an engaging and interactive user experience.
Search Engine Optimization
Search engine optimization (SEO) is the oxygen that keeps your online presence alive and visible. Interactive agencies offer SEO services that ensure your website ranks high in search engine results, making it easier for potential customers to find you.
These agencies employ various SEO strategies tailored to your business needs, such as optimizing your website's content and structure, carrying out keyword research, and building high-quality backlinks. As a result, they help improve your website's visibility, traffic, and ultimately, sales and revenue.
At SocialSellinator, we offer all these services and more. We understand that each business is unique, and so are its digital marketing needs. That's why we provide customized solutions that align with your specific objectives and deliver measurable results. Whether it's designing an interactive website, managing your social media platforms, developing a mobile app, or optimizing your site for search engines, our team of experts has got you covered.
The Impact of Interactive Advertising Agencies on Businesses
From small startups to large corporations, businesses of all sizes are recognizing the potential that interactive advertising agencies bring to the table. This new approach to advertising is no longer just an option but a necessity in a world where consumers demand personalized and engaging experiences. Here's how interactive advertising agencies are revolutionizing business growth.
Driving Brand Awareness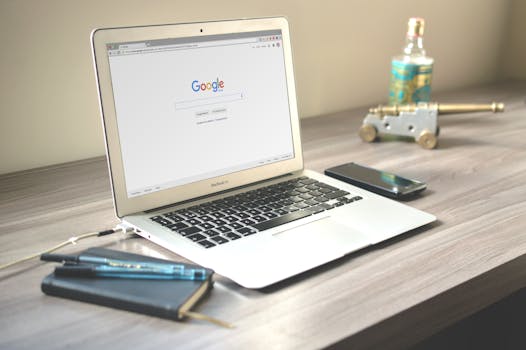 In the crowded digital landscape, standing out can be a challenge. Interactive advertising agencies, like Rise Interactive, utilize innovative digital strategies to elevate your brand's visibility. These strategies often involve engaging, interactive content that not only captures the attention of consumers but also encourages them to share it with their networks, further amplifying your brand's reach.
As our expert at SocialSellinator, [insert expert's name], states, "Creating brand awareness is about more than just visibility. It's about making a lasting impression that resonates with your audience."
Engaging with Consumers
Interactive advertising is all about participation. It invites consumers to become actively involved in the ad experience, whether through playing a game, answering a survey, or exploring a 360-degree video. This level of engagement fosters a deeper connection between consumers and your brand, making them more likely to remember your brand and become loyal customers.
Personalized Messaging and Targeted Advertising
Interactive advertising agencies excel in creating personalized ad experiences. Using data analytics, they can tailor messages to align with the individual interests, behaviors, and preferences of each consumer. This level of personalization makes your marketing efforts more effective as it ensures that your message resonates with your target audience.
As quoted on Quora, "Interactive advertising is the future of digital marketing. It's all about creating a personalized experience that speaks directly to the consumer."
Tracking and Analyzing Campaign Performance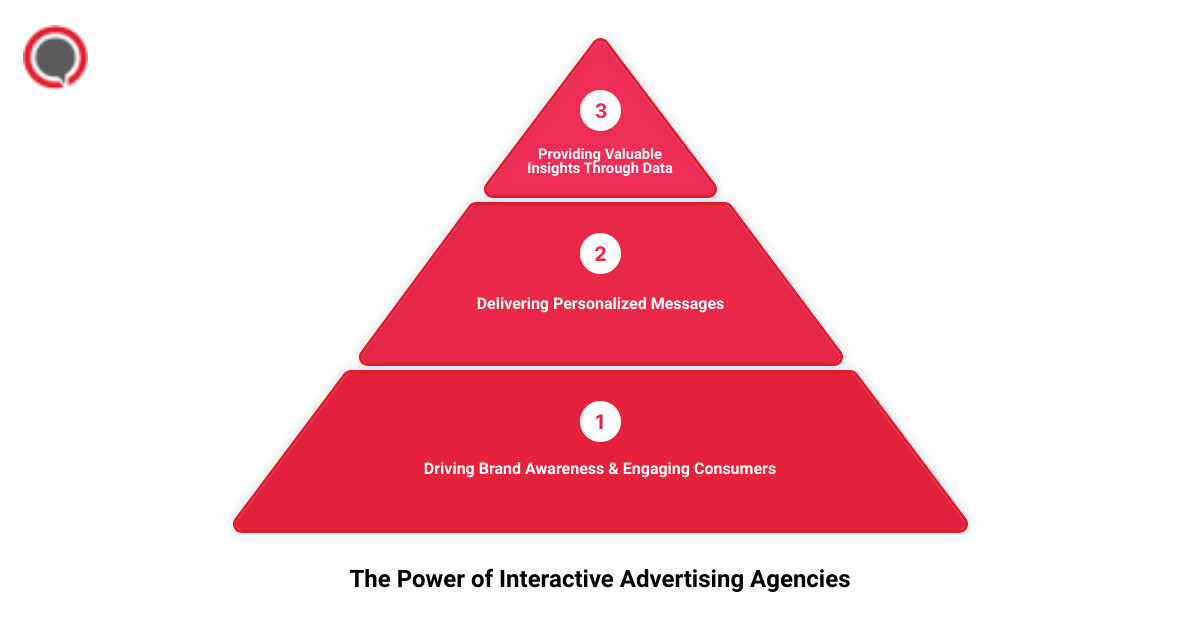 One of the key advantages of interactive advertising is its measurability. With the data-driven approach of interactive agencies, businesses can track and analyze the performance of their campaigns in real-time. This helps businesses understand what's working and what isn't, allowing them to make necessary adjustments to maximize effectiveness.
Our team at SocialSellinator emphasizes the importance of data in driving decisions. We believe that every marketing strategy must be backed by data that can be tracked, measured, and optimized to ensure the best results.
In conclusion, the impact of interactive advertising agencies on businesses is profound. By driving brand awareness, engaging consumers, delivering personalized messages, and providing valuable insights through data, these agencies are revolutionizing the way businesses reach and connect with their audiences. At SocialSellinator, we are proud to be part of this revolution, helping businesses harness the power of interactive advertising to achieve their goals.
Case Study: Rise Interactive
Overview of Rise Interactive
Rise Interactive is a leading digital marketing agency that specializes in media strategies and customer experiences. They prioritize their clients' audiences, using data-driven insights and advanced technology to move businesses forward, faster. By specializing in digital media, customer experience, and analytics, Rise Interactive is well-equipped to tackle tomorrow's marketing challenges today.
Their strategies are audience-first, and they have a team of bold innovators that solve marketing challenges in real time, powered by cross-channel data and technology. This approach has led to impressive results such as a 56% higher ROAS, a 99% higher conversion rate, and a 110% increase in online appointments.
Services Offered by Rise Interactive
Rise Interactive offers a wide range of digital marketing services. Through their unique approach to digital media, they are able to reach audiences at every stage of the purchasing funnel, maximizing the performance of every dollar across all digital channels.
Their customer experience services are designed to activate the brand's potential and delight users across every phase of the digital journey, offering experiences that charm, captivate, and convert. They use analytics to gain granular insight into the business impact through their cross-channel performance measurement and automation, forecasting, and customer intelligence.
Rise Interactive also utilizes their proprietary tool, Connex®, to unlock the power of performance data with on-demand cross-channel insights, proactive intelligence, and automated optimization.
Achievements and Recognition of Rise Interactive
Rise Interactive's hard work and innovation have not gone unnoticed. They have received numerous industry awards, including the US Search Awards 2019 for Best PPC Campaign, the Search Engine Land Awards 2019 for Best Local SEM Campaign, and the GDXA Global Digital Excellence Awards 2020 for Global B2C Website of the Year. They have also been recognized as a Strong Performer in the Forrester Wave™: Performance Marketing Agencies.
Their commitment to diversity and transparency is also commendable. At Rise Interactive, they're putting their unwavering commitment to a more inclusive company into action, showing the world the work they're doing to get there.
Rise Interactive has set a high standard in the realm of interactive advertising, proving the immense potential of this approach. At SocialSellinator, we share this commitment to audience-first, data-driven strategies, and we're inspired by Rise Interactive's success. We strive to deliver similarly impressive results for our clients, leveraging the power of interactive advertising to drive business growth and success.
The Role of the Interactive Advertising Bureau (IAB)
The Interactive Advertising Bureau (IAB) is a key player in the realm of digital marketing, with a mission to empower the media and marketing industries to thrive in the digital economy. As a nonprofit consortium, it aids over 700 leading media companies, brands, agencies, technology firms, and platforms to navigate and succeed in the digital advertising landscape.
The Goals and Initiatives of the IAB
The IAB's primary goal is to provide guidance and create standards in digital advertising. It seeks to address the most pressing issues in digital marketing, such as privacy, measurement, and brand safety. By hosting various events, such as the IAB Annual Leadership Meeting, it brings industry leaders together to discuss and tackle these issues head-on.
The IAB also focuses on workforce development, diversity, and inclusion, committed to improving business outcomes through its Centers of Excellence. These centers, fully staffed and independently funded units within IAB, work with industry experts and members to develop standards, guidelines, and best practices, making it a leading resource for the digital marketing industry.
The IAB's Podcasting Buyer-Seller Checklist
As an example of the valuable resources the IAB provides, the Podcasting Buyer-Seller Checklist is a comprehensive guide designed to help agencies, brands, publishers, and ad tech succeed in the growing podcasting industry. It delves into the world of podcasting and is a must-have for anyone looking to invest in this medium.
The IAB's Annual Leadership Meeting 2024
The IAB Annual Leadership Meeting 2024, to be held in Marco Island, FL, aims to set the stage for the year ahead. The conference will address topics such as AI, commerce, privacy, streaming, and more, with confirmed speakers that include industry leaders like Bob Bakish, Senator Marsha Blackburn, Tariq Hassan, and Aaron Sorkin.
The IAB's Stand on FTC's Complaint Against Amazon
The IAB plays an active role in public policy and brand safety. A recent example is the IAB's stand on the Federal Trade Commission's (FTC) complaint against Amazon, where they challenged the FTC's attempt to regulate and punish truthful statements made in advertising based on what the FTC calls 'dark patterns'. The IAB argued that these were simply a series of normal and lawful business practices.
Training and Resources Offered by the IAB
The IAB offers a wealth of resources to help businesses navigate the digital landscape. Their certifications, training courses, and group trainings provide in-depth knowledge designed to deepen you and your team's understanding of digital media. These resources are a testament to the IAB's commitment to advancing the digital advertising industry and equipping businesses to succeed.
At SocialSellinator, we align with the IAB's mission and goals in our approach to interactive advertising. We apply the IAB's guidelines and best practices to create effective, data-driven strategies that deliver measurable results for our clients. We believe in the power of data and analytics and the importance of aligning every marketing effort with the core objectives of a business. The IAB's resources play a crucial role in our commitment to delivering top-tier digital marketing services.
In the next section, we will dive deeper into how SocialSellinator can help your business thrive in the digital landscape with our interactive advertising services. Stay tuned!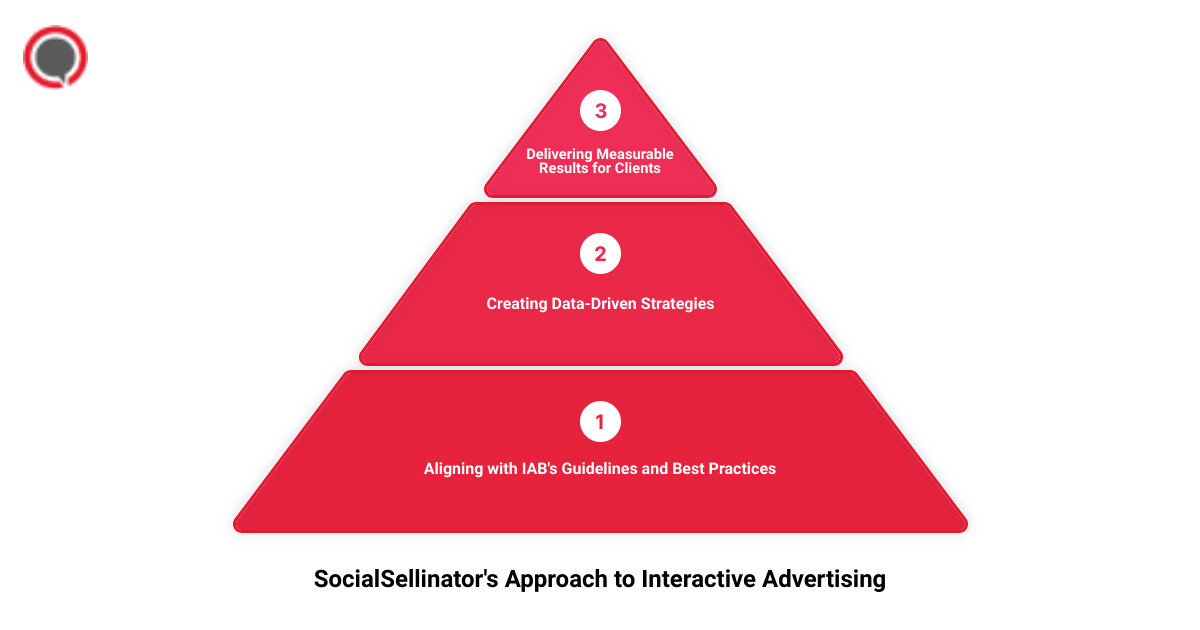 How SocialSellinator Can Help Your Business with Interactive Advertising
In the buzzing digital landscape, standing out can seem like an uphill battle. But fret not. We, at SocialSellinator, are here to turn the tide in your favor. As an interactive advertising agency, we specialize in crafting data-driven strategies that not only attract but engage your target audience in meaningful ways. From SEO to content marketing, social media management to PPC advertising, we provide a comprehensive suite of services designed to drive brand awareness, generate leads, and foster growth.
Overview of SocialSellinator
At SocialSellinator, we believe in the power of engagement. We understand that in today's fast-paced digital world, it's not enough to merely exist – you need to make an impact. That's why our team of experts work tirelessly to create unique, engaging content and cutting-edge SEO practices that make your brand unforgettable. As our satisfied clients can attest, we're not just an interactive advertising agency – we're a partner in your brand's success.
The Services Offered by SocialSellinator
Our services are tailored to meet your specific business needs – whether that's boosting brand awareness, driving lead generation, enhancing online reputation, or all of the above. Here's a glimpse into what we offer:
Search Engine Optimization (SEO): We boost your website's Google ranking, ensuring your business is easily found by potential customers online.

Social Media Management: We grow your brand's social community, curate content, and manage comments to maintain a positive online reputation.

Content Writing: Our expert team crafts engaging, smart, and unique content that helps your business stand out and outperform competitors.

Pay-Per-Click (PPC) Advertising: We create custom ad campaigns designed to bring you the results you're looking for, ensuring every ad dollar spent is a dollar well invested.

Online Reputation Management: We help establish brand authority, cultivate customer trust, manage customer reviews, and ensure your online reputation is always positive.

Video Production: We handle pre-production, production, and post-production, creating captivating videos that boost engagement and drive conversions.

Conversion Rate Optimization: We identify problem areas on your website and eliminate them to maximize conversions.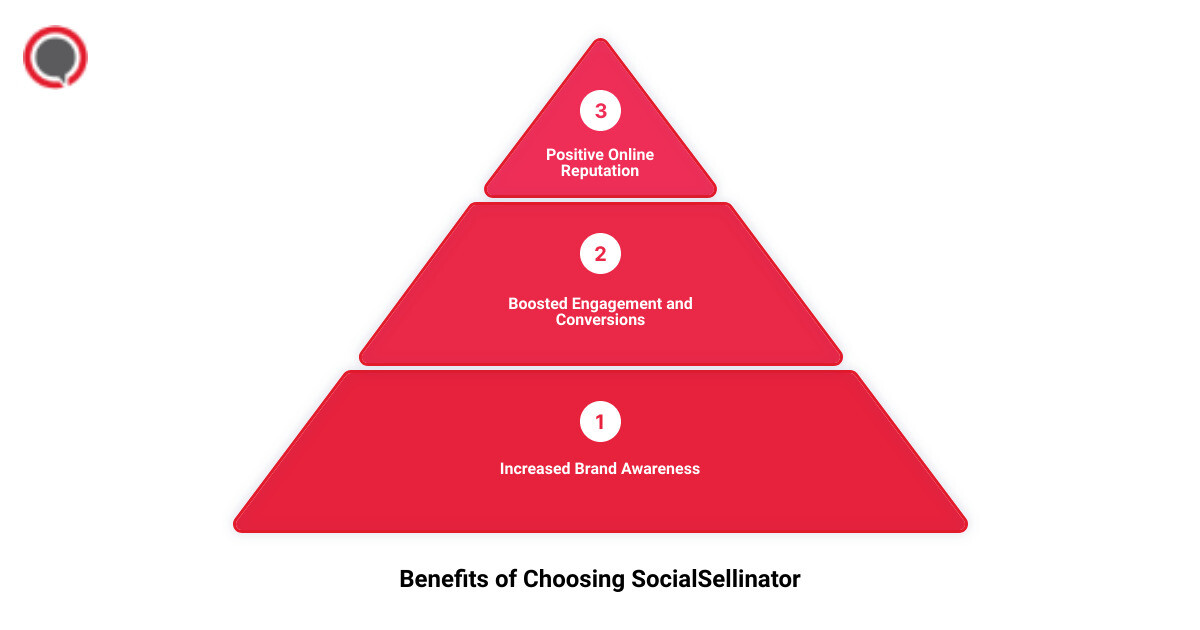 The Benefits of Choosing SocialSellinator for Your Interactive Advertising Needs
Choosing SocialSellinator means choosing a partner committed to your success. Here are some of the benefits you can expect:
Increased Brand Awareness: We make your brand unforgettable by creating engaging, unique content that resonates with your target audience.

Lead Generation and Revenue Growth: Our data-driven strategies connect businesses with potential buyers and convert these connections into profitable relationships.

Enhanced Online Presence and Reputation: We take control of your online image, improving visibility and cultivating customer trust.

Expert Guidance: Our team of experts, including our very own [expert person's name], provide insights and guidance throughout your digital marketing journey.

Data-Driven Results: We measure, track, and optimize every campaign to ensure you're getting the best results.
By partnering with SocialSellinator, your business is empowered to navigate the digital world with confidence, achieving your goals and reaping the rewards of a robust online presence. Don't wait for success to come to you – take the first step and contact us today.
Conclusion: The Future of Interactive Advertising Agencies
As we near the end of this comprehensive look at interactive advertising agencies, we at SocialSellinator wish to leave you with a glimpse into the future. A future where technology and creativity intertwine to create an even more immersive and engaging advertising landscape.
Embracing Advanced Technologies
Over the past few years, we've seen the integration of AI-powered tools and predictive analytics rise in digital marketing. This trend will continue to grow, leading to more effective personalization and targeting in marketing campaigns. Additionally, voice search optimization will also continue to grow as more consumers use smart speakers and voice assistants for their search queries.
The emergence of the metaverse also presents a new dimension of engagement. This virtual space offers unparalleled opportunities for branding and digital marketing agencies to immerse audiences in interactive experiences, ensuring brand loyalty and fostering genuine connections.
Authenticity and Ethical Marketing
In a world saturated with information, authenticity will be the beacon that draws audiences. Maintaining brand persona integrity, ensuring transparency through disclaimers, and promoting ethical marketing will set agencies apart. This focus on authenticity will foster deeper engagement and trust.
Adaptation and Innovation
Another key aspect of the future of interactive advertising agencies is their ability to adapt and innovate. The digital world is constantly changing, whether it's algorithm shifts on platforms like Instagram and Facebook or new trends like YouTube shorts and Instagram reels. Staying updated with analytics, understanding data insights, and predicting the curve will be the hallmark of a growth-driven digital marketing agency.
The SocialSellinator Promise
At SocialSellinator, we are excited about the future and the opportunities it brings. We are committed to leveraging emerging technologies, staying ahead of the curve with the latest digital marketing trends, and continuously refining our strategies to resonate with the changing consumer behaviors. We understand that the future of digital marketing is not just about keeping pace with the change – it's about setting the pace and creating the change.
We believe that every innovation presents an opportunity for us to connect with consumers on a deeper level. By embracing advancements like AI for predictive analytics, optimizing content for voice search, embracing video marketing, or building authentic relationships through influencer marketing, we are poised to deliver innovative and effective solutions for your digital marketing needs.
In conclusion, the future of interactive advertising agencies is bright and filled with endless possibilities. As we step into 2023 and beyond, we invite you to join us on this exciting journey. Embrace the future, seize the opportunities it presents, and the road ahead will lead to success.