As the ongoing COVID-19 crisis continues to push people to stay inside their homes, brick & mortar businesses are also taking their share of the damage due to the closures. But what does this mean for marketers? How can retailers thrive at a time when huge billboards are not seen by the public? And on the other hand, how can they leverage the increased number of online activities?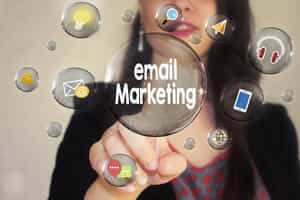 The answer is, of course, through digital marketing.
And we invite you to read further as we are going to discuss how digital marketing helps businesses during the global pandemic in today's entry.
Why Is Traditional Advertising Ineffective At The Moment?
The way we see it, print advertising is not a practical option during a health emergency because of the following reasons:
- The public is obliged to stay inside to prevent the coronavirus from stemming further and prolonging the pandemic in the process.
- Businesses would not be able to shoulder the cost of traditional advertising because they are not currently operating.
- And if people get out of their homes, their only focus is to accomplish their purpose of going out (to work, to buy groceries and supplies, etc.). In short, people won't even pay attention to these marketing tools when the threat of getting infected is everywhere.
That is why digital marketing helps businesses remain relevant in these times because it allows different companies to communicate with their customers minus the additional spending. Likewise, it's more effective in these times since the likelihood of being seen is huge due to the increased online activity of people today.
And here are some ways that your organization can utilize the power of digital marketing during the COVID-19 outbreak:
It Enables You To Reach Out To Customers Through Email Marketing
The email channel still remains one of the most effective ways to reach out to your consumers. Hence, it is recommended to create an enticing email marketing campaign for your existing customers and persuade them to continue supporting your brand. A simple reminder such as this will be more than enough to stay relevant at the time of the health crisis.
Be Active On Social Media
Use various social media channels to interact with your target market. Whether you are launching new campaigns, taking orders, updating business hours, or reassuring your customers' safety, you have to be active as much as possible to let everybody know that your company or store is still 'open for business despite the health emergency.
The main idea is to create awareness and possibly increase your number of customers at the same time.
Update Your Site's FAQ
Nowadays, people are constantly looking for information. So it pays to keep them informed by updating your FAQ page and letting the public know about your adjusted business hours and any other details that will help address your customer's concerns. And be sure all the changes will coincide with the information provided in your social media posts and campaigns.
Conclusion
Overall, digital marketing helps business to stay engaged with customers amidst the ongoing global pandemic. So follow these tips we've mentioned here to reach your target audience despite the lockdown.