Introduction
In the fast-paced digital world, mastering your business's online presence is no longer optional; it's a necessity. Welcome to our comprehensive guide on how to achieve this with the help of top-rated San Jose digital marketing services. This guide is specially tailored for heads of marketing and digital marketing departments in small to midsize businesses who are struggling to make a significant impact online. Your challenges of low brand awareness, lead and revenue deficiency, and the need for quality results that align with your business objectives are about to be addressed.
In the heart of Silicon Valley, San Jose is a hotbed of innovation and technology. It's the perfect hub for top-notch digital marketing agencies that offer a wide range of services, including search engine optimization (SEO), social media marketing, web design, content creation, online reputation management, and more. Among these agencies, one name stands out for its holistic approach, innovative solutions, and measurable results - SocialSellinator.
Join us as we delve into the world of digital marketing services in San Jose, with a special focus on how SocialSellinator is helping businesses like yours transform their online presence, engage authentically with their audience, and drive impressive growth. Whether you're looking to boost your brand visibility, increase your bottom line, or maximize your return on investment, this guide is your first step towards mastering your online presence with top-rated San Jose digital marketing services.
Understanding Digital Marketing and Its Importance
In the ultra-connected world we inhabit today, digital marketing has emerged as a critical tool for businesses to establish their online presence, connect with their audience, and drive revenue growth. This form of marketing isn't confined to a single medium or platform - it spans everything from search engines and social media to email and mobile apps.
At its core, digital marketing is about engaging customers at every stage of the buyer's journey. It involves creating and sharing relevant content, optimizing web pages for search engines, managing online campaigns, and analyzing data to refine strategies and improve performance.
The Role of Digital Marketers
A digital marketer is a maestro who orchestrates online campaigns to help brands connect with consumers. They work with businesses to design multi-channel marketing campaigns, conduct SEO research, plan marketing materials, create engaging content, and much more. By leveraging their expertise, businesses can amplify their brand voice, reach a larger audience, and drive higher engagement.
B2B vs B2C Marketing
Digital marketing caters to both B2B (business-to-business) and B2C (business-to-consumer) landscapes. In B2B marketing, businesses market their products or services to other businesses. For instance, a company selling restaurant equipment to eateries engages in B2B marketing. On the other hand, B2C marketing involves businesses marketing their offerings directly to consumers.
Digital Marketing Analytics
In today's data-driven world, digital marketing analytics plays a pivotal role. It involves the review and measurement of a company's digital marketing efforts. From user engagement and click-through rates to conversions and session durations, digital marketing analytics provides valuable insights that can drive strategic decision-making.
The Power of Search Engine Marketing
Search engine marketing (SEM) is a powerful tool in the digital marketer's arsenal. It involves the use of advertisements that appear in search engine results pages (SERPs). With SEM, businesses can capture customers at the moment they're searching for a product or service in their specific region.
The Rise of Digital Marketing Amid the Global Pandemic
In the wake of the global pandemic, digital marketing has proven to be a lifeline for businesses. As more people turn to the internet for their needs, businesses are harnessing the power of digital marketing to stay competitive and reach their target audience. From boosting visibility to increasing the bottom line, digital marketing is a crucial strategy that isn't slowing down anytime soon.
The Intersection of Digital Marketing and Brand Management
When combined with effective brand management, digital marketing can foster positive brand awareness and create loyal customers. This perfect amalgamation improves your bottom line and boosts the perceived value of your products or services.
Understanding the importance of digital marketing is the first step towards mastering your online presence. Whether you're a small business or a large corporation, a sound digital marketing strategy can propel your brand to new heights and help you achieve your business goals. With top-rated San Jose digital marketing services, you're well on your way to leveraging the full potential of digital marketing.
Why San Jose is a Hub for Digital Marketing Services
The city of San Jose, California, renowned as the heart of Silicon Valley, is where some of the most influential tech companies in the world have made their home, including Adobe, Cisco Systems, PayPal, and Zoom. This thriving tech scene has provided the perfect backdrop for a vibrant, innovative, and forward-thinking digital marketing industry to flourish.
San Jose's digital marketing landscape is characterized by its diversity and adaptability, catering to a wide range of industries such as automotive, entertainment, financial services, manufacturing, and retail. Each business, regardless of its size or the nature of its industry, has a fair chance to thrive in this city. The key to success lies in tapping into the vast potential of digital marketing and harnessing the power of the internet to reach the right customers at the right time.
What truly sets San Jose apart as a hub for digital marketing services is its ability to attract high-intent buyers with innovative internet solutions. Companies looking to grow their customer base turn to San Jose's digital marketing agencies for their tailored, clear-cut strategies and results-driven approach. These agencies understand the nuances of brand strategy, the complexities of content marketing services, and the dynamic nature of social media marketing services.
San Jose's digital marketing agencies are not just any marketing firms; they're pioneers, shaping the future of how businesses connect with their target audience. They harness the power of online advertising and direct marketing to curate campaigns that resonate with the desired audience, driving tangible results.
Several top-rated agencies, such as Thrive, have been producing positive returns for businesses of all sizes since 2005. Clients trust their holistic, data-driven online approach to put their products or services in front of prospects. Equipped with a comprehensive suite of services that include search engine optimization, pay per click marketing, social media management, web design, and more, they provide businesses with a strategic edge in the digital arena.
In conclusion, the supreme success of the tech sector has not only put San Jose on the world map but has also fostered a robust digital marketing industry that fuels the city's diverse economy. Businesses looking to master their online presence can undoubtedly benefit from the top-rated digital marketing services that San Jose has to offer.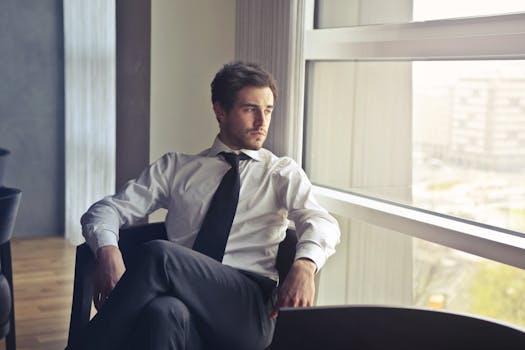 SocialSellinator: A Leading Digital Marketing Agency in San Jose
In the bustling heart of Silicon Valley, SocialSellinator stands out as a premier digital marketing agency in San Jose. With a proven track record of success, and a dedication to delivering a personalized, data-driven approach to digital marketing, SocialSellinator is an ideal partner for businesses striving for growth in the digital sphere.
Innovative and Customizable Digital Marketing Solutions
The beauty of digital marketing lies in its flexibility and adaptability. At SocialSellinator, we understand that every business is unique, and thus requires a distinct, tailored strategy to achieve its objectives. Whether you're a startup or a mid-size business operating in the B2B or B2C sector, our innovative and customizable solutions cater to your specific needs.
From social media marketing, content marketing, paid social media campaigns, to search engine optimization (SEO), we ensure that your brand not only achieves increased visibility but also generates high-quality leads that convert into revenue. The idea is to offer a holistic approach that seamlessly integrates various digital marketing components to drive optimal results for your business.
Experienced Team of Professionals
Behind our successful campaigns is a diverse and tenured team of internet marketing professionals who bring over 10 years of industry experience to the table. Our team is adept at setting up Google Ads campaigns, Shopify sites, and other services, allowing you to focus on your core business.
Our proficiency extends beyond just setting up campaigns. We establish campaign metrics from the onset, monitoring and assessing each activity through software and tools like Google Analytics. This enables us to measure success, translate it into leads, conversions, and revenue, and optimize for the most profitable results.
Latest Technology and Cutting-Edge Strategies
In a rapidly evolving digital landscape, staying abreast of the latest technology and strategies is crucial. At SocialSellinator, we leverage real-time data from different channels to personalize your overall strategy while ensuring each user experience remains unique.
Our approach leads to focused and targeted lead generation. We specialize in understanding the customer journey and applying integrated solutions to each channel. Whether you're starting from scratch or looking to amplify your current online presence, our cutting-edge strategies are tailored to your objectives, ensuring they perfectly fit your situation.
In sum, SocialSellinator is not just another digital marketing agency. We are a team of industry experts using the latest technology and innovative solutions to help businesses conquer their digital marketing challenges. If you aim to master your online presence in the competitive San Jose market, SocialSellinator is your go-to solution.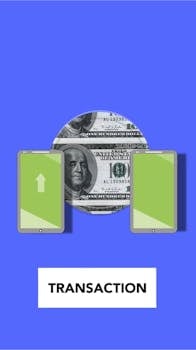 Key Digital Marketing Services Offered by SocialSellinator
Navigating the digital marketing landscape can be a daunting task for any business, but with SocialSellinator, you have a trusted partner by your side. Our comprehensive suite of digital marketing services is designed to empower businesses to conquer their online challenges and achieve measurable results.
Search Engine Optimization (SEO)
Think of SEO as the compass that guides your customers to your online storefront. Our SEO services include local SEO, technical SEO, and ecommerce SEO. We help businesses rank higher in search results, driving more organic traffic to their websites. Our strategies are driven by data and tailored to your specific needs.
Social Media Marketing
In the age of social media, having a strong online presence on platforms like Facebook, Twitter, LinkedIn, and Instagram is crucial. We offer social media management, advertising, and brand management services, helping businesses connect with their target audience, engage them with relevant content, and build strong relationships.
Web Design and Development
Your website is often the first touchpoint for potential customers. We offer custom website design, WordPress website design, and ecommerce web design services to create visually appealing and user-friendly websites that not only attract visitors but also convert them into customers.
Content Writing
Great content is the lifeblood of any digital marketing strategy. Our SEO content writing services deliver engaging, well-researched, and SEO-optimized content that resonates with your audience and drives traffic to your website.
Online Reputation Management
In the digital world, your reputation can be made or broken in an instant. Our reputation management services help businesses manage their online reputation, repair any damage, and build a positive online image.
Video Production
Video is a powerful tool to engage your audience and convey your message effectively. Our video production services include product photography services, drone video and photography services, and video testimonials that help businesses showcase their products and services in an engaging and memorable way.
Conversion Rate Optimization
Driving traffic to your website is important, but converting that traffic into leads or customers is critical. Our conversion rate optimization services help businesses improve their website's performance and increase their conversion rates.
Amazon Marketing Services
For ecommerce businesses, Amazon is a crucial platform. We offer comprehensive Amazon marketing services, including Amazon SEO, advertising, storefront and branding, and seller consulting to help businesses maximize their presence and sales on Amazon.
Each of these services is designed to address the specific needs of our clients. Whether you're looking to boost your search engine rankings, engage with your audience on social media, or increase your conversion rates, SocialSellinator has the expertise and tools to help you achieve your goals.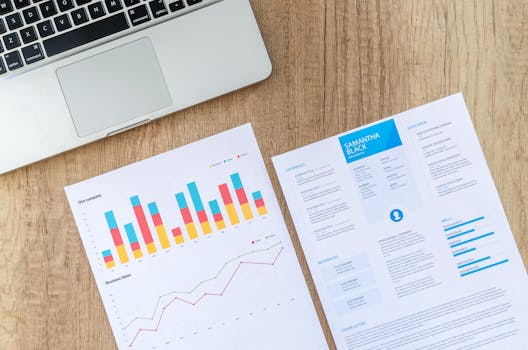 How SocialSellinator Helps Businesses Achieve Measurable Results
When you partner with SocialSellinator, you're investing in more than just a service. You're investing in a commitment to your business's success. Our digital marketing strategies in San Jose are underpinned by four key pillars: enhancing online visibility, amplifying bottom line, maximizing return on investment, and exceeding customer expectations.
Boosting Visibility
In the digital era, visibility is everything. If your brand isn't visible to your target audience, you're missing out on untapped potential. At SocialSellinator, we utilize strategic SEO and social media marketing tactics to increase your brand's online presence. We integrate relevant keywords to improve your search engine rankings and craft engaging content to keep your audience hooked. Whether you're a startup or an established business in San Jose, our digital marketing solutions ensure your brand stands out in the crowded digital landscape.
Increasing Bottom Line
Our digital marketing solutions are not just about driving traffic; they're about driving conversions. By leveraging data-driven approaches, we not only attract high-quality leads but also convert them into customers. Our strategies are tailored to generate a predictable and repeatable stream of new leads, customers, and revenue, thereby contributing to your bottom line.
Maximizing Returns on Investment
At SocialSellinator, we understand the value of every dollar you spend on marketing. That's why our digital marketing solutions are designed to provide maximum return on investment. From optimizing your PPC campaigns to tailoring your social media ads, we ensure that you get the most bang for your buck. Our focus on ROI-driven KPIs guarantees that every strategy we implement is contributing to your business growth.
Exceeding Customer Expectations
Our commitment to clients goes beyond delivering results. We're dedicated to providing an exceptional customer experience, from the first consultation to the implementation of digital strategies and beyond. Our team of professionals is always ready to answer your questions and provide support, ensuring that your digital marketing journey with us is smooth, transparent, and rewarding.
When you choose SocialSellinator, you're not just choosing a digital marketing agency in San Jose. You're choosing a partner committed to your success. Let us help you master your online presence and achieve measurable results.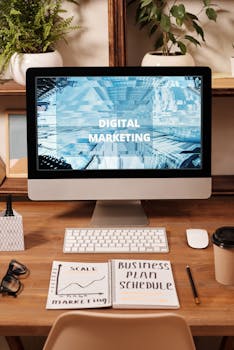 Comparing SocialSellinator with Other Top Digital Marketing Agencies in San Jose
In the buzzing digital marketing landscape of San Jose, several agencies vie for your attention. Here, we present a comparison of SocialSellinator with other top-rated digital marketing agencies in the region.
Fresh Content Society
While Fresh Content Society offers a range of services including PPC advertising and brand development, SocialSellinator differentiates itself by offering a comprehensive suite of services. Our offerings span from social media marketing to SEO, content creation, PPC campaigns, and more, providing a holistic digital approach to meet your specific needs.
Marketing1on1
Marketing1on1 has been serving businesses for over 10 years, delivering SEO services and reputation management. However, SocialSellinator's data-driven approach to marketing strategies ensures that every campaign is backed by solid analytics, offering measurable and optimized results that align with your business objectives.
Foamers Studios, Baytech, and Collide Digital
While these agencies have made their mark in the digital space, they don't focus solely on the needs of small to midsize businesses. This is where SocialSellinator excels. We understand the unique challenges and pain points facing decision-makers in small and midsize businesses and tailor our solutions accordingly.
Spectrum Group Online and SEO Web Planet Solutions
Spectrum Group Online and SEO Web Planet Solutions, like many other agencies, offer SEO and digital marketing services. However, SocialSellinator stands out by focusing on authentic engagement and transformative connectivity, resonating with the core values of our clients and addressing their key pain points.
Detati Digital Marketing and Studio 22 Design
While these agencies provide digital marketing services, SocialSellinator takes it a step further by ensuring each dollar spent on marketing shows a return, focusing on KPIs that directly correlate with business growth.
WSI Smart Web Marketing and Blue Astral
These agencies have a strong focus on web marketing and design. However, SocialSellinator provides a broader range of services, including content writing, online reputation management, video production, and Amazon marketing services which cater to a wider array of client needs.
Mentality Designs, Adplify Media, and SanJose Logo Design
These companies offer design-centric services. In contrast, SocialSellinator's strength lies in its comprehensive digital marketing services, which are backed by a team of experienced professionals using the latest technology and cutting-edge strategies.
Websavvy Consulting, Silverback Strategies, and Hawke Media
These agencies offer a variety of digital marketing services, but SocialSellinator sets itself apart with its data-driven approach and commitment to delivering consistent, quality leads and increased brand awareness for its clients.
In conclusion, while each of these agencies offers valuable services, SocialSellinator rises above with its comprehensive, data-driven, and result-oriented approach tailored specifically for small to midsize businesses. Choosing SocialSellinator is more than selecting a digital marketing agency; it's making a strategic move towards success.
Conclusion: Why SocialSellinator is the Perfect Choice for Your Digital Marketing Needs
In the bustling digital landscape of San Jose, it's easy to get lost in the crowd. But one agency stands tall, delivering strategic and effective digital marketing solutions that drive real business results. SocialSellinator is not just another name on the list; it's a beacon of success for small and midsize businesses looking to make their mark online.
A Proven Track Record of Success
SocialSellinator's reputation precedes it, with a proven track record of driving impressive results for its clients. Whether it's boosting social media followings, translating business needs into effective strategies, or providing insightful support and strategies, SocialSellinator delivers. Testimonials from clients like Chris Cole, CMO of Spicely Organics, and Naveen Joshi, CMO of Taazaa, underscore the agency's commitment to delivering tangible results.
Comprehensive Digital Marketing Solutions
SocialSellinator is your one-stop shop for all things digital marketing. From SEO to social media management, content creation to PPC campaigns, SocialSellinator offers a comprehensive suite of services tailored to your specific business needs. The team's expertise extends across various sectors, including healthcare, technology, real estate, and more, making them a versatile partner in enhancing your online presence.
Uniquely Positioned in San Jose's Digital Landscape
San Jose is a hub for digital marketing, and SocialSellinator is perfectly positioned in this vibrant ecosystem. Leveraging the city's rich digital resources, SocialSellinator delivers cutting-edge strategies that align with the latest industry trends. It's not just about keeping up with the competition—it's about staying ahead.
A Strategic Partner for Success
Choosing SocialSellinator is more than just hiring a digital marketing agency—it's partnering with a team that's invested in your success. SocialSellinator understands the challenges faced by heads of marketing and digital marketing departments in small to midsize businesses. They're committed to addressing these pain points, offering authentic engagement, data-driven strategies, and a clear focus on ROI.
Elevate Your Digital Marketing Game
In summary, SocialSellinator is more than a digital marketing agency—it's a strategic partner, a guide, and a catalyst for your success. With their comprehensive suite of services, proven results, and commitment to your success, they're the perfect choice for businesses looking to master their online presence in the bustling digital landscape of San Jose.
Don't just navigate the digital world—dominate it with SocialSellinator. Visit SocialSellinator to elevate your digital marketing game.