Navigating the digital marketing landscape can be a daunting task for small businesses. The dynamic nature of the field, combined with the ever-evolving algorithms of social media platforms and search engines, makes it challenging for business owners to keep up. Add to this the time and expertise required to effectively run marketing campaigns, and you have a recipe for frustration and missed opportunities. This is where expert digital marketing consultation comes in, providing a lifeline for small businesses in both the B2B and B2C industries.
Digital marketing consultation is more than just advice. It's about providing strategic guidance, identifying gaps and opportunities in your current marketing efforts, and offering actionable solutions that will drive results. This article will delve into the importance of digital marketing consultation for small businesses, the role of a digital marketing consultant, and how SocialSellinator can help your business grow in the digital space.
If you're a small business owner yearning for increased brand awareness, more leads, and improved revenue, then you're in the right place. Let's dive into the world of digital marketing consultation.
Understanding Digital Marketing Consultation
What is Digital Marketing Consultation?
In the fast-paced digital world, staying ahead of the curve can be a challenging task for small businesses. This is where digital marketing consultation comes into play. It's like having a seasoned guide who can navigate the complex terrain of online marketing, optimizing your strategies, and ensuring your business gets the visibility it deserves.
A digital marketing consultation involves working with an expert who understands the ins and outs of online marketing strategies. These professionals offer their expertise in various areas such as content creation, social media management, SEO, PPC advertising, and email marketing. They help in planning and implementing effective marketing campaigns tailored to your business goals and target audience.
Their role doesn't end there. Digital marketing consultants also track and analyze your campaign performance, providing invaluable insights that can help refine your strategies and maximize your return on investment.
Why is Digital Marketing Consultation Important for Small Businesses?
For small businesses, every dollar counts. And when it comes to digital marketing, it's not just about spending money but spending it wisely. Digital marketing consultants help ensure that your marketing budget brings the maximum bang for your buck.
Firstly, they help you identify the most effective marketing strategies for your business model. Every business is unique, and what works for one might not work for another. A digital marketing consultant understands this and can guide you towards the strategies most likely to yield results.
Secondly, they help in creating a cohesive marketing campaign aligned with your business goals. Whether you aim to increase brand awareness, generate leads, or boost sales, a digital marketing consultant can design a campaign that targets these specific objectives.
Thirdly, digital marketing consultants also offer their expertise in tracking and analyzing campaign performance. This allows you to understand what's working and what's not, enabling you to make informed decisions and optimize your marketing efforts.
In a nutshell, digital marketing consultation is crucial for small businesses as it provides a roadmap to success in the digital landscape. It offers clarity, focus, and expert guidance, making your marketing efforts more efficient and effective.
Don't let the digital marketing maze intimidate you. With the right consultation, you can conquer it and soar to new heights of success. SocialSellinator is here to help you do exactly that. Let's embark on this journey together, one digital step at a time.
Services Offered by SocialSellinator
When it comes to digital marketing, there is a plethora of strategies and techniques that could be employed each with its own unique benefits. The key is knowing which ones are best suited for your specific business needs. Here, we delve into the comprehensive range of services offered by SocialSellinator that are designed to boost your online presence, generate leads, and ultimately elevate your business success.
Social Media Marketing Services
In today's digital age, a robust social media presence is a must for businesses of all sizes. SocialSellinator's social media marketing services are designed to grow your brand's online community and foster engagement with the right audience. From curating relevant content to managing audience interactions, they ensure your brand is not only visible but also engaging on various social platforms.
Social Media Advertising Services
Beyond organic reach, SocialSellinator also provides social media advertising services. These services aim to create customized paid social media campaigns that increase engagement, likes, comments, shares, and drive more traffic to your website. These campaigns are meticulously optimized to drive sales and ensure a strong ROI.
PPC Management Services
Did you know that 63% of users click on Google ads when they appear in search results? With SocialSellinator's expert PPC management services, you can leverage this potential to gain more leads or increase your ROI. They offer guidance in creating result-driven PPC ads, ensuring your advertising dollars are spent wisely for maximum returns.
Email Marketing Services
Leverage the power of email marketing, a strategy loved by 91% of consumers who appreciate updates from brands they follow. Email marketing services offered by SocialSellinator aim to transform your email list from a simple database into a powerful tool for customer acquisition and retention. The focus is on delivering the right content to the right audience at the right time.
Short Video Management Services
In the era of dwindling attention spans, short videos are an effective way to engage audiences and communicate your brand message succinctly. SocialSellinator offers short video management services, helping you create compelling video content that resonates with your audience and encourages them to take desired actions.
Short Video Advertising Services
To further amplify the reach of your video content, SocialSellinator also provides short video advertising services. They ensure your videos not only reach a wider audience but also drive meaningful engagements, leading to conversions and business growth.
Each service is crafted with the understanding that each business is unique and requires a tailored approach to digital marketing. Whether you're looking to boost your social media presence, execute successful PPC campaigns, or utilize the power of email and video marketing, SocialSellinator has got you covered.
The Role of a Digital Marketing Consultant in Small Businesses
In the digital age, small businesses face a unique set of challenges and opportunities. A digital marketing consultant, like those found at SocialSellinator, can play a pivotal role in maneuvering these complexities and setting your business on the path to success. They can identify gaps and opportunities, provide clarity and focus, and offer invaluable expertise and guidance.
Identifying Gaps and Opportunities
The first step towards effective digital marketing is understanding where your business stands. A digital marketing consultant can conduct a comprehensive audit of your current marketing efforts, identifying areas that require improvement and opportunities for growth. They analyze your business goals, target audience, and industry trends to create a customized marketing strategy. This strategy might involve exploring various online marketing channels such as Google Adwords, Facebook ads, and SEO, based on what works best for your business.
Providing Clarity and Focus
Digital marketing can be overwhelming, with multiple channels and tactics available. A consultant helps cut through the noise, providing a clear roadmap for your marketing campaigns. They will prioritize your objectives, whether it's increasing traffic, generating leads, or boosting conversions, and create a plan to achieve these goals. They will also regularly review data analytics to measure progress towards these objectives and suggest necessary adjustments, ensuring your marketing efforts remain focused and effective.
Offering Expertise and Guidance
Perhaps the most valuable role of a digital marketing consultant is offering their expertise and guidance. They can help shape your brand identity, ensuring it resonates with your target customers and stands out in the crowded digital landscape. They will guide you in understanding your brand purpose, unique selling points, and the best way to communicate with your audience. They can also help you navigate the complexities of SEO, social media marketing, and PPC advertising, among other areas.
Moreover, the consultant will monitor your campaigns, using tools like Google Analytics and in-built social media analytics, to track their success. They will interpret these analytics, providing you with insights and recommendations on how to optimize your campaigns for better results.
By engaging a digital marketing consultant, small businesses can harness the power of digital marketing to grow their brand, reach their target audience, and achieve their business goals.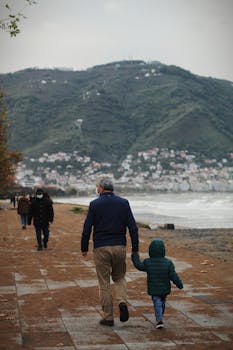 How SocialSellinator Can Help Your Small Business
Staying ahead in the digital marketing sphere requires continuous learning, adaptation, and a keen understanding of current trends. All of these can be quite overwhelming, especially for small businesses with limited resources. That's where SocialSellinator steps in.
Increasing Brand Awareness
Having a strong online presence is non-negotiable in today's digital age. SocialSellinator can help you build and enhance your brand's visibility across various social media platforms. By creating engaging, smart, and unique content, we can help your business stand out and beat your competitors. Our team of experts can also amplify your brand message, delivering insightful and actionable content that prospective customers will love.
Generating Leads and Revenue
The ultimate goal of any marketing effort is to generate leads that convert into revenue. With more than 3.2 billion social media users globally, SocialSellinator can help you tap into this vast market. Our team can help grow your network to connect you with buyers and decision-makers, thereby boosting your sales and increasing your revenue.
Maximizing Marketing Strategy
Digital marketing is not a one-size-fits-all affair. What works for a particular business may not necessarily work for another. At SocialSellinator, we understand this and tailor our strategies to meet the unique needs and goals of each client. We can help you identify the most effective marketing channels for your business, whether it's social media marketing, PPC and Google Ads, email marketing, content marketing, or website design. We can also provide in-depth marketing training, innovative strategies, and techniques to improve conversion rates.
Providing CMO and VP-level Knowledge
Small businesses often lack the budget to hire a full-time Chief Marketing Officer (CMO) or Vice President (VP) of Marketing. But that doesn't mean you can't access the knowledge and expertise these roles offer. Our top-notch consultants bring a wealth of CMO and VP-level knowledge to your business. This means you can leverage their expertise and guidance to create and execute a winning digital marketing strategy.
In essence, SocialSellinator can serve as an extra resource for your small business, easing the marketing burden off your shoulders and providing expert services that drive results. Don't let the lack of time or knowledge hinder your small business from maximizing its digital marketing potential. With SocialSellinator on your side, you can confidently navigate the digital marketing landscape and achieve your business goals.
Pricing and Return on Investment
When it comes to investing in digital marketing consultation services, small businesses often have two primary concerns: the cost of hiring a consultant and the return on investment (ROI). Let's address these concerns.
Cost of Hiring a Consultant
As a small business owner, you're likely keeping a close eye on your finances. The cost of hiring a digital marketing consultant can vary widely based on their expertise, the complexity of your needs, and the scope of the project. However, it's crucial to remember that this is an investment in your business's future. The right consultant will optimize your marketing strategies, enabling you to reach a wider audience, generate more leads, and ultimately increase your revenue.
Return on Investment with SocialSellinator
The true value of hiring a digital marketing consultant like SocialSellinator is not just about the money you spend, but the return on investment you can expect. By optimizing your marketing strategies and implementing the most effective techniques, SocialSellinator can help you achieve significant growth in brand awareness, lead generation, and revenue.
For instance, one of their clients, a plumbing business, saw its customer acquisition cost drop from $200 to just $30, while the number of conversions per month more than doubled. This dramatic increase in efficiency and effectiveness resulted in a substantial ROI.
Remember, the ultimate goal is not just to spend money on marketing but to make money from it. With expert digital marketing consultation, your small business can expect a substantial return on your investment, driving your business growth and success.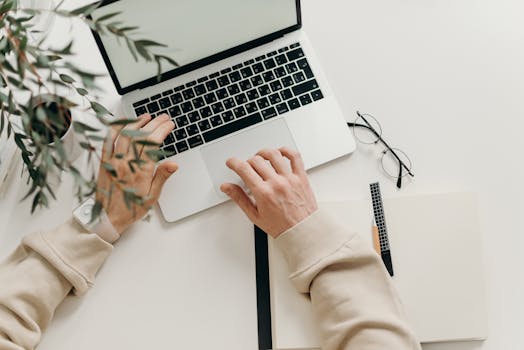 Client Testimonials and Success Stories
After discussing the various benefits and cost-effectiveness of partnering with a digital marketing consultant, it's time to delve into some real-life success stories. It's one thing to speak about potential results, but hearing from actual clients can provide a clearer picture of what you, as a small business owner, can expect.
Reviews from Satisfied Clients
A good measure of a digital marketing consultant's effectiveness is the satisfaction of their clients. Happy customers are a testament to the quality of service provided. Clients of SocialSellinator have experienced marked improvements in their digital marketing strategies, leading to increased visibility, lead generation, and ultimately, revenue growth.
For instance, Chris Cole from Spicely Organics highly recommends SocialSellinator, stating that they easily achieved their social following goals. Similarly, Naveen Joshi, CMO at Taazaa, commended their flexibility and ability to translate business needs into effective marketing tactics.
Susan Thomas, a property manager at Plum Orchard, praised the agency's consistency in exceeding expectations and their delightful approach to collaboration. These reviews demonstrate the high level of customer satisfaction SocialSellinator has achieved.
Case Studies of Successful Campaigns
Beyond reviews, case studies provide a more detailed account of how a digital marketing consultant has helped businesses achieve their goals. They offer a more comprehensive view of the process, strategies implemented, and the results achieved.
For example, Dr. James Petros from Allied Pain & Spine Institute lauded SocialSellinator for developing their online presence, helping them gain traction and visibility, and significantly growing their followership. Emily Fox, CMO at Sequoia Consultancy, highlighted the powerful support they provided for their social media strategy and implementation on LinkedIn and Twitter.
In fact, SocialSellinator's strategies led to a whopping 198% increase in organic transactions for one client, demonstrating their ability to drive tangible business results.
These success stories provide a glimpse into the potential results your small business can achieve with expert digital marketing consultation. The tangible results, coupled with the satisfaction expressed by clients, underscore the value of investing in digital marketing consultation for small businesses.
Conclusion
Why Choose SocialSellinator for Your Small Business
As the digital landscape continues to evolve, having a trusted partner to navigate the complexities of digital marketing becomes crucial. SocialSellinator stands out as a leading digital marketing agency that specializes in offering tailored services to small businesses. With their dedicated team of experts, they have consistently delivered increased brand awareness, lead generation, and revenue growth for B2B and B2C businesses.
By choosing SocialSellinator, you're not just hiring a team; you're gaining a partner who cares about your business as much as you do. They understand the unique challenges faced by small businesses and are committed to providing innovative solutions that drive results. With their data-driven approach, they eliminate trial and error, ensuring that every marketing move contributes to your business goals.
Another significant advantage of choosing SocialSellinator is their comprehensive range of services. Whether you need social media marketing, PPC management, email marketing, or short video advertising services, they've got you covered. This means you don't have to juggle multiple agencies or freelancers. Instead, you get all your digital marketing needs under one roof, saving you time, effort, and money.
Contact Information and Next Steps
Ready to take your small business to new heights with expert digital marketing consultation? The next step is simple. Schedule a call with SocialSellinator. This initial consultation is a great opportunity to discuss your business needs, challenges, and goals. It's also a chance to learn more about how SocialSellinator can provide a custom solution that aligns with your business model and budget.
Don't let the challenges of digital marketing hold back your small business. Take the first step towards a more robust online presence, increased brand awareness, and improved revenue today. With SocialSellinator as your digital marketing consultant, you're choosing a path of growth, success, and measurable results.