Introduction
In the digital age where everyone is connected, content is king. For small business owners navigating the B2B and B2C landscapes, the task of managing social media and digital marketing can be a daunting one. It's not just about posting regularly or having a presence online, it's about creating meaningful and engaging content that drives brand awareness, generates leads, and ultimately, increases revenue. But with the time and expertise required, not to mention the frustration that comes with unreliable freelancers, it's no wonder many are left feeling overwhelmed and underserved. Enter the world of content marketing agencies. Based in the heart of Silicon Valley, SocialSellinator has established itself as the premier content marketing agency in San Jose, California, providing tailored solutions to help small businesses unlock their potential and achieve their business goals.
Understanding the Importance of Content Marketing
In this digital age, content is king. Consumers are no longer swayed by pushy sales tactics; instead, they seek valuable information that helps them make informed decisions. This shift in consumer behavior underscores the importance of content marketing. But what exactly is content marketing, and why is it crucial for your business?
Content marketing is a strategic approach focused on creating and distributing valuable, relevant, and consistent content to attract and retain a clearly defined audience. It's not about pitching your products or services directly, but instead, it's about providing useful and engaging content to your prospects and customers to solve their problems.
Content marketing has become a powerhouse of lead generation and brand building. It helps businesses establish thought leadership, improve brand visibility, and foster trust and credibility. Moreover, quality content fuels other marketing tactics like social media marketing, SEO, and PPC.
For small businesses in San Jose and beyond, content marketing offers a cost-effective way to compete with larger competitors. By producing high-quality content that resonates with your target audience, you can attract more leads, boost conversions, and ultimately increase revenue.
However, content marketing is not a one-size-fits-all strategy. It requires a deep understanding of your audience's needs, industry trends, and the latest digital marketing practices. This is where a professional content marketing agency like SocialSellinator comes into play. With their expertise, they can help tailor a content strategy that aligns with your business goals and drives measurable results.
Why Choose SocialSellinator: San Jose's Premier Content Marketing Agency
In the world of digital marketing, SocialSellinator has carved its niche as San Jose's premier content marketing agency. They have been instrumental in helping businesses unlock their potential and stand out in their respective fields.
Unique Selling Proposition of SocialSellinator
What sets SocialSellinator apart is their commitment to creating engaging, smart, and unique content that not only resonates with the target audience but also boosts brand visibility. Their team of experts understands the importance of amplifying your brand message and delivering insightful and actionable content that your prospects will love. This seamless blend of creativity and strategy is what makes them a cut above the rest in the competitive digital marketing landscape.
SocialSellinator's unique approach to content marketing does not stop at creating high-quality content. They also focus on growing your network and connecting you with buyers and decision-makers, thereby accelerating your sales and revenue generation.
Proven Track Record of SocialSellinator
SocialSellinator's stellar track record speaks volumes about their ability to deliver results. They have worked with a diverse range of clients, from small businesses to large corporations, and have consistently exceeded expectations.
For instance, Chris Cole, CMO of Spicely Organics, highly recommends SocialSellinator, highlighting their role in improving the company's social following. Naveen Joshi, CMO of Taazaa, praises them for their flexibility and their ability to translate business needs into effective marketing tactics. Dr. James Petros, CEO of Allied Pain & Spine Institute, appreciates the agency's knack for monitoring the latest trends and developing a robust online presence.
These success stories reflect SocialSellinator's commitment to delivering top-notch services and their unyielding dedication to client satisfaction.
Choosing a content marketing agency is a critical decision that can significantly impact your business's online visibility and profitability. With SocialSellinator, you're not just choosing an agency; you're choosing a trusted partner who will work tirelessly to transform your bright ideas into digital realities.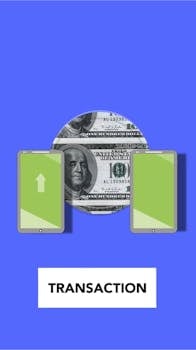 Key Services Offered by SocialSellinator
In the ever-evolving digital landscape, it's crucial to partner with a content marketing agency that's up-to-date with the latest trends and techniques. This is where SocialSellinator truly excels. With a comprehensive suite of services tailored to meet the unique needs of businesses in San Jose, they go beyond simple content creation to offer a holistic approach to digital marketing.
Social Media Management
For businesses in the modern age, social media isn't an option—it's a necessity. SocialSellinator offers robust Social Media Management services, perfect for growing your brand's online community and engaging with the right audience. They take the reins on everything from content curation to comment management, freeing you up to focus on what you do best—running your business.
Digital Marketing
In the realm of Digital Marketing, SocialSellinator goes above and beyond. They not only create engaging, smart, and unique content to help you stand out in your field but also amplify your brand message to outperform your competitors. Through insightful and actionable content, they help your prospects connect with your brand, driving increased visibility and brand recognition.
Lead Generation
In today's inbound marketing age, traditional lead generation strategies simply don't cut it. SocialSellinator's LinkedIn Lead Generation services leverage trusted strategies on the leading professional network to help potential customers find you. By growing your network and connecting you with key decision-makers, they boost your sales and increase your revenue.
Revenue Generation
Ultimately, the goal of any digital marketing effort is to drive revenue—and SocialSellinator's Revenue Generation strategies are designed to do just that. They offer Google ad campaigns optimized for results, from brand awareness campaigns to lead funnels. Their retargeting campaigns ensure that your visitors return to your site, creating more opportunities for conversion and revenue growth.
In a nutshell, SocialSellinator's comprehensive suite of services aims to help small businesses in San Jose unlock their full potential. Their commitment to delivering quality work that yields tangible results makes them a go-to choice for all your digital marketing needs.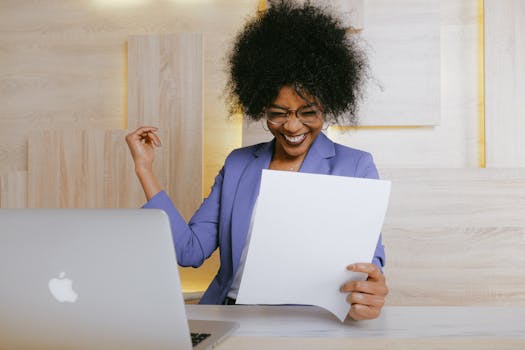 Success Stories: How SocialSellinator has Helped Businesses in San Jose
Following the footprints of success can be a powerful motivator for any business. With SocialSellinator's proven record of accomplishment in San Jose, it's clear why they're the preferred choice for various enterprises seeking to enhance their digital marketing strategy.
Take, for instance, the case of Spicely Organics, a premium organic products company. SocialSellinator was instrumental in improving their social media following, achieving the brand's set goals with efficiency and precision. Chris Cole, the CMO of Spicely Organics, highly recommended them for their top-notch services.
In another instance, Taazaa, a leading software development company, sought to translate their business needs into effective marketing tactics. Naveen Joshi, the CMO of Taazaa, praised SocialSellinator for their flexibility and deep understanding of the company's unique requirements. Their expertise in content marketing and social media strategy played a pivotal role in enhancing Taazaa's online visibility and brand recognition.
Dr. James Petros, CEO of Allied Pain & Spine Institute, also lauded SocialSellinator for their consistent performance. They effectively developed the institute's online presence, increased visibility, and grew their followership. Their watchful eye on the latest trends ensured that the institute stayed ahead of the curve in the digital landscape.
Similarly, Sequoia Consultancy, a leading business consulting firm, benefited tremendously from SocialSellinator's strategy and implementation on LinkedIn and Twitter. Emily Fox, the CMO, appreciated their creative and thoughtful ideas, quick response to last-minute changes, and forward-thinking approach that kept Sequoia ahead of upcoming opportunities.
These success stories illustrate the effectiveness of SocialSellinator's strategies. Their client-centric approach, coupled with their deep industry knowledge, ensures they deliver tailored solutions that drive growth and increase revenue. For businesses in San Jose seeking to up their digital marketing game, SocialSellinator is the trusted partner that delivers results.
How SocialSellinator Stands Out Among Other Content Marketing Agencies in San Jose
In the bustling digital arena of San Jose, finding a content marketing agency that truly understands your business and offers top-notch services can be a daunting task. However, SocialSellinator has managed to set itself apart from the crowd with its unique approach and commitment to client success. Here's how:
Data-Driven Solutions
In the world of digital marketing, data is king. SocialSellinator leverages real-time data from various channels to personalize your overall strategy while ensuring individual user experiences remain unique. This targeted approach leads to more focused lead generation and a higher return on investment. They combine data-driven insights with creative flair, turning the numbers into compelling stories that resonate with your audience.
Industry Expertise
With over 10 years of industry experience, SocialSellinator has a team of seasoned professionals who specialize in various sectors. They understand the intricacies of different industries, enabling them to create strategies that align perfectly with your business needs and objectives. Whether you're in the B2B or B2C sector, you can trust that your marketing campaigns are in capable hands.
Proven Process
SocialSellinator doesn't believe in a one-size-fits-all approach. Instead, they tailor the strategies to your objectives, ensuring they fit your unique situation. The process involves analyzing your business, industry, and customers, setting metrics, and optimizing for the most profitable results. From the launch of your campaign to its ongoing management and refinement, SocialSellinator ensures that your digital marketing strategy is always aligned with your business goals and delivering measurable results.
Competitive Pricing
Digital marketing shouldn't have to break the bank. SocialSellinator offers premium services that aim for optimal ROI without zapping up your marketing budget. They believe in delivering value for money, offering competitive pricing that ensures you get the best bang for your buck.
In a city teeming with digital marketing agencies, SocialSellinator stands out as a premier content marketing agency in San Jose. Their commitment to delivering data-driven solutions, industry-specific expertise, proven process, and competitive pricing sets them apart, making them the go-to partner for businesses seeking to unlock their full digital potential. Schedule a call with them today and take the first step in transforming your digital marketing strategy.
Conclusion
In the age of digital marketing, staying ahead of the game often means harnessing the power of content marketing. It's a highly effective strategy for businesses looking to increase brand awareness, generate leads, and boost revenue. But executing a successful content marketing plan requires time, expertise, and resources that many small business owners simply don't have.
That's where SocialSellinator comes in. As San Jose's premier content marketing agency, they have the skills, experience, and tools to help your business stand out in the crowded digital landscape. Whether it's social media management, digital marketing, lead generation, or revenue generation, they offer a comprehensive range of services tailored to your business's unique needs and goals.
Their proven track record speaks volumes about their ability to deliver results. From improving social media following to increasing visibility and traction, businesses in San Jose have greatly benefited from their partnership with SocialSellinator. Their industry-specific expertise, data-driven solutions, and competitive pricing make them a reliable and trusted partner for your business's digital marketing needs.
In conclusion, if you're a small business owner feeling overwhelmed by the demands of digital marketing, remember, you're not alone. There's help available, and it's just one click away. Harness the power of content marketing with SocialSellinator and unlock your business's full potential. The journey towards digital success begins with a single step. Make that step count by choosing the right partner. Schedule a call with SocialSellinator today and take the first step towards transforming your digital marketing strategy.