In the business world, success is often hinged on the company's ability to consistently generate new opportunities. One of the cornerstones of this growth is the acquisition of business sales leads—potential customers that could significantly impact a company's bottom line. However, for many businesses, particularly those operating in the digital landscape, generating a steady stream of high-quality leads can be a challenging task.
As experts in digital marketing and lead generation, we at SocialSellinator have witnessed the struggles faced by many heads of marketing and digital marketing departments in small to midsize businesses. Despite their best efforts, many are unable to effectively generate sufficient, high-quality leads that drive revenue growth. They're grappling with low brand awareness, lead deficiency, and a lack of measurable results from their marketing efforts.
The solution to these challenges lies in understanding the power of business sales leads, developing effective strategies to attract them, and leveraging the right platforms and tools to convert them into paying customers.
Below is a brief overview of crucial points related to business sales leads:
Definition: A business sales lead is a person or entity that could potentially become a customer for your company's products or services.
Types of Sales Leads: They can be categorized into cold, warm, and hot leads based on their level of interest and interaction with your brand.
Cost: The average cost per lead for B2B businesses is around $200, though this can vary depending on the industry and competition.
Generation Strategies: Effective strategies for generating sales leads include asking for referrals, conducting customer care calls, nurturing leads through digital channels, and leveraging in-person networking.
In the following sections, we will delve deeper into the intricate world of business sales leads. We'll explore their significance, how to generate them, and how they can be your company's secret weapon for boosting profits and achieving sustainable growth. Stay tuned to unlock the untapped potential of business sales leads!
Understanding Business Sales Leads
Definition of Business Sales Leads
Business sales leads are essentially potential customers who have shown interest in your product or service. These are individuals or companies that meet your company's definition of an ideal customer to some degree. They're people or companies who've taken actions that express their interest in becoming paying customers in the future. This could be anything from filling out an online form, signing up to receive a newsletter, placing items in a shopping cart, or downloading content. Each of these activities is then given a lead score, helping marketing and sales determine the customer's buying stage.
The Three Types of Sales Leads: Cold, Warm, and Hot
Sales leads can be divided into three general categories:
Cold Leads: These are leads that have shown no interest in your business or your products or services. They might not even have any knowledge of who you are or what your company does, and could be looking only for information.
Warm Leads: These leads have shown some interest in your business and/or your products and services. They might want to buy, may have already done a trial, or may be already locked into a contract with a competitor.
Hot Leads: These are the leads that are ready to buy, have the money and budget to close the deal.
The goal here is to move leads from the cold category to the hot category, nurturing them appropriately at each stage.
The Cost of Business Leads
The cost of acquiring business leads can vary significantly depending on various factors such as the industry, level of competition, and the specific strategies used for lead generation. According to a study by HubSpot, the average cost per lead for B2B companies is around $200. However, it's important to note that the price for lead generation as a service may vary depending on the company, what they offer, and the industry they focus on.
Understanding these aspects of business sales leads is crucial in shaping effective lead generation strategies. In the next sections, we will explore the different strategies for generating business sales leads and how to leverage digital platforms for lead generation. We at SocialSellinator are excited to guide you through this process and help you unlock the full potential of business sales leads.
Strategies for Generating Business Sales Leads
The key to unlocking the full potential of business sales leads lies in the strategies used to generate them.
Asking for Referrals from Current Customers
One of the most effective strategies for generating new leads is tapping into your existing customer base. According to business.com, your current customers can be your best source of new leads. They have firsthand experience with your products or services and are well-positioned to refer new potential customers.
Developing a proactive approach to customer referrals can significantly increase your lead generation. For instance, you can ask your account managers to regularly check in with customers to ensure satisfaction and explore potential referrals. Also, consider offering incentives or rewards to customers who refer new business. This not only encourages them to refer more but also strengthens your relationship with them.
Conducting Customer Care Calls
In addition to asking for referrals, conducting customer care calls can also generate leads. These calls are an opportunity to check in with your customers, thank them for their business, and identify any additional needs they might have. During these calls, you can also ask for the names and contact information of other businesses that might benefit from your products or services.
Nurturing Leads through Social Media and Online Networking
Social media and online networking are powerful tools for nurturing leads. According to socialsellinator.com, you can use social listening to monitor mentions of your brand, competitors, or relevant industry keywords. This data can help you understand your audience's needs and preferences and create more relevant content.
Additionally, personalizing your social media communication can significantly improve your lead generation efforts. This could be as simple as addressing your audience by their name or as complex as using machine learning algorithms to deliver highly personalized content.
Utilizing In-Person Networking
Although digital channels have become increasingly important, in-person networking remains a valuable strategy for generating business sales leads. Trade shows, conferences, and local networking events provide opportunities to meet potential customers, showcase your products or services, and learn from industry experts.
Revisiting Closed or Lost Opportunities
Every business has deals that didn't close or customers who stopped doing business with them for one reason or another. Revisiting these closed or lost opportunities can sometimes lead to new leads. A former customer might be ready to do business again, or a prospect that wasn't ready to buy in the past might be ready now.
Using CRM Software for Lead Management
Finally, utilizing Customer Relationship Management (CRM) software can greatly enhance your lead management process. CRM systems can help you track interactions with potential and current customers, manage follow-ups, and analyze lead data. This information can be invaluable in identifying patterns, improving your sales process, and ultimately generating more leads.
In conclusion, generating business sales leads is a multifaceted process that requires a mix of different strategies. By leveraging your existing customers, nurturing leads through social media, networking in person, revisiting lost opportunities, and utilizing CRM software, you can create a steady stream of high-quality leads that drives business growth.
Leveraging Digital Platforms for Lead Generation
In the digital age, the power of online platforms can't be overstated. For businesses aiming to optimize their lead generation, digital platforms such as Quora, social media, and chat technologies offer untapped potential. Let's delve into how these platforms can be leveraged to generate business sales leads.
Using Quora for Lead Generation
Quora, a popular Q&A website, is a goldmine for businesses looking to generate leads. It's a platform where people come to ask questions and get answers on a wide range of topics. By finding and answering questions that align with your business, you can reach potential customers who are trying to solve the exact problem that your service solves.
For example, if you run a digital marketing agency, you could search for and respond to questions about SEO, social media marketing, or content creation. By providing valuable and relevant answers, you not only establish your business as an industry expert but also attract potential leads who may be interested in your service.
Optimizing Social Media Profiles for Lead Attraction
Social media platforms are also a powerful tool for lead generation. With a vast and diverse user base, platforms like Facebook, LinkedIn, Twitter, Instagram, YouTube, and even the fast-growing TikTok, provide ample opportunities to reach and engage with potential leads.
It's crucial to select the platforms where your target audience spends their time. For instance, Instagram is a great platform for businesses with visually appealing products or services, while LinkedIn is a goldmine for B2B marketers. Furthermore, Facebook's comprehensive ad system and advanced targeting options can be invaluable for both B2B and B2C lead generation.
Optimizing your social media profiles involves creating engaging content specific to each platform, using unique features and advertising options to attract and convert potential customers, and ensuring your profiles contain up-to-date contact information and links to your website or landing pages.
Utilizing Chat Technology for Lead Qualification
Chat technology, particularly chatbots, can be instrumental in qualifying leads. These AI-powered assistants can engage with potential customers around the clock, answering queries, guiding users through your sales funnel, and even collecting contact information for follow-up.
For instance, setting up a live chat on your website can significantly increase lead generation. Studies show that 42% of customers prefer live chat for customer support questions. Live chat tools such as Intercom or Drift allow you to engage with your customers immediately. By collecting email addresses, you can nurture these leads to generate more B2B sales leads.
At SocialSellinator, we understand the power of digital platforms in lead generation. We employ data-driven strategies and leverage social media tools and chat technology to help our clients generate high-quality business sales leads. Our focus on authentic engagement and transformative connectivity resonates with our clients' core values and addresses their key pain points.
By harnessing the potential of digital platforms, businesses can unlock a steady stream of leads, driving growth and profitability in the process.
The Role of Content in Lead Generation
Content is the heartbeat of digital marketing, and when it comes to generating business sales leads, it proves to be a powerful tool. By creating and sharing valuable content, you can attract, engage, and convert your audience into potential customers. The key is to create content that not only resonates with your target audience but also compels them to take action. Here are two effective content strategies that we at SocialSellinator recommend for lead generation.
Writing and Publishing Informative Articles and Blogs
Every business has a story to tell, and articles and blogs are an excellent platform for sharing that story. When you write about what you know, you establish yourself as an expert in your field. This helps build trust and credibility with your audience, making them more likely to turn to you when they need your products or services.
To ensure your blogs and articles generate business sales leads, it is crucial to create a compelling email sequence that keeps your audience engaged over time. This email sequence should be written with a specific purpose in mind, building on each email to grow the reader's interest. For example, you could start by introducing yourself and mentioning a common pain point your reader may have. Then, gradually reveal the value of your product or service, and how it solves that problem. Always conclude with a call to action, encouraging the reader to learn more or make a purchase.
But remember, writing is just one part of the equation. It's equally important to promote your content through various online marketing channels, including social media platforms, relevant websites, and directories. By doing so, you can reach a broader audience, increase website traffic, and ultimately, generate more sales leads.
Hosting Webinars or Online Workshops
While articles and blogs are great for sharing your knowledge, webinars and online workshops allow you to take things a step further. These platforms enable you to teach and interact with your audience in real-time, creating a more engaging experience.
Webinars and online workshops are particularly effective for lead generation because they allow you to go in-depth on a topic, providing your audience with valuable insights that they can apply in their own businesses. Plus, each person who signs up for a webinar or workshop is a legitimate sales lead, indicating a genuine interest in what you have to offer.
For example, you could host a webinar teaching people how to create a marketing campaign, using video and images to illustrate each step along the way. This not only helps your audience learn something new but also showcases your expertise and the value you can provide.
In essence, effective content marketing is about providing value to your audience. Whether you're writing a blog post, hosting a webinar, or crafting an email sequence, always aim to educate, inform, and entertain your audience. This will not only help you generate more business sales leads but also build strong, lasting relationships with your customers.
In the next section, we will explore some top providers for purchasing business sales leads, another effective strategy for boosting your sales. Stay tuned!
Top Providers for Purchasing Business Sales Leads
In today's competitive business landscape, access to quality and targeted business sales leads is essential for scaling your business. While generating your own leads is a crucial aspect, buying leads can supplement your efforts, especially if you're short on time or resources. Let's take a look at some of the best providers for purchasing business sales leads in 2023:
UpLead: Advanced Prospecting Tools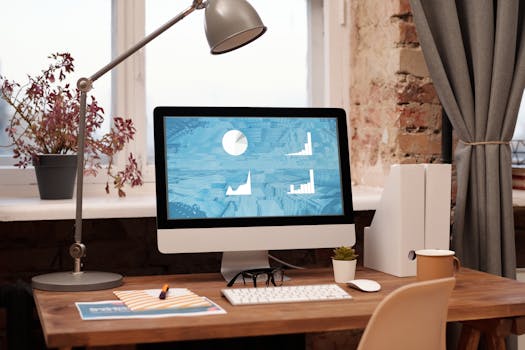 UpLead stands out in terms of its ease of use and advanced prospecting tools. It offers a robust business-to-business (B2B) database of contacts and companies, making it easier to find and purchase B2B leads using a credit-based system. UpLead's advanced tools, such as purchase intent, technographics, and company news tracking, can be extremely useful for gaining insights into your leads' interests and behaviors. However, be aware that these advanced features come at a higher cost, starting at $74 per month for the basic plan.
Lead411: Engagement Add-Ons and CRM Integration
Lead411 shines when it comes to engagement tools. It offers optional advanced data features like enrichment, technographic intelligence, and notifications of companies hiring. With a starting price of $900 for 2,400 annual credits, Lead411 provides a 7-day trial to help you decide if their service is the right fit for your business.
Salesfully: B2C Sales Leads and Cost-Friendly Pricing
For businesses targeting customers directly (B2C), Salesfully might be your best bet. It offers unlimited contact downloads for a monthly fee of $29, providing excellent value for businesses looking to connect with a large number of leads.
Lusha: Chrome Extension Capabilities
Lusha is best known for its Chrome extension capabilities. This tool enables you to access contact and company information directly from your browser, making it a valuable tool for businesses that value speed and convenience.
Dealfront: Supplemental Tools and Insights
If you're looking for additional insights to supplement your lead generation efforts, Dealfront (formerly LeadFeeder) is a great choice. It offers 2,500 annual credits for $199 and provides free use for one seat and five credits.
FindEmails.com: Low-Cost Email Addresses
For businesses on a budget, FindEmails.com offers a low-cost email database. At just $29 per month for 1,000 annual credits, and with 50 free leads to get you started, it's a cost-effective option for businesses that primarily need email contact information.
D&B Hoovers: Advanced Prospecting Tools
Lastly, D&B Hoovers stands out for its advanced prospecting tools. At $49 per month for 1,800 company and 1,800 contact downloads, it offers a wealth of resources for businesses looking for in-depth insights and comprehensive lead data.
As we at SocialSellinator always emphasize, choosing the right provider for purchasing business sales leads will depend on your specific needs, budget, and strategy. Do your research, take advantage of free trials where available, and select the provider that fits your business model and objectives. Remember, the goal is not just to purchase leads, but to convert them into profitable relationships.
In the next section, we will wrap up our discussion on business sales leads and how they can unlock profits for your business. Stay tuned!
Conclusion: Maximizing the Power of Business Sales Leads for Profit
The journey to generating high-quality business sales leads might seem daunting, but the rewards are well worth the effort. The strategies and techniques we've discussed throughout this article are not just theoretical but proven ways to unlock profits and drive business growth.
At SocialSellinator, we're all about empowering businesses through authentic engagement and transformative connectivity. We understand that the backbone of any successful business is a steady flow of potential customers. That's why we focus on generating business sales leads that are not just high in quantity but also superlative in quality.
Referrals from satisfied customers, social selling on platforms like LinkedIn, and revisiting lost opportunities are all effective ways to augment your pool of sales leads. We've also explored how digital platforms, such as Quora and social media, can be optimized to attract ideal sales leads. Furthermore, it's crucial to remember that your content strategy plays a significant role in lead generation. Informative articles, blogs, webinars, and online workshops can effectively position your business as a thought leader in your industry, attracting more potential customers.
While these strategies are extremely effective in generating sales leads, it's equally important to nurture these leads through regular engagement and follow-ups. Remember, a lead is only beneficial when it converts into a sale. This is where the power of business sales leads truly shines - leading to increased profits and business growth.
In today's digital landscape, the potential for lead generation is immense. It's all about knowing where to look and how to connect. As the experts at SocialSellinator, we are here to help you navigate this landscape and unlock the full power of business sales leads.
In conclusion, business sales leads are the fuel that drives your sales engine. Leveraging them effectively can result in increased sales, profits, and ultimately, business growth. It's a process that demands time, effort, and a strategic approach, but the results are undeniably rewarding.
Armed with the ideas and strategies discussed in this guide, we believe you're well-equipped to conquer the world of business sales leads. As always, we're here to support you on this journey, providing expert guidance and proven strategies to help you generate, nurture, and convert leads into profitable business relationships.
Here's to unlocking profits and powering your business growth with the unsung power of business sales leads!