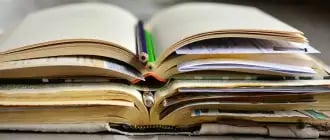 Your customer satisfaction is everything when it comes to your brand and business in general. And customer satisfaction basically depends on what things you stand for and whether you fulfill what you say. This actually translates to the combination of brand management – how you are marketing your business, your ideals, and your ethos, and talent management – what you are actually doing about it.
Brand management and talent management are two sides of the same coin – your business. So, if you want your biz to succeed, you need to bear in mind how interconnected these two approaches are and how you can leverage digital marketing:

​1. Getting your brand name heard
The role of brand management is to make sure your brand name is heard and that people are aware of you. This approach creates the theoretical foundations of this happen. The talent management section, on the other hand, will ensure this is put into practice. Without one or the other, you wouldn't be able to market yourself. Without the ideas or the right people who would bring these ideas to life in the way you had imagined it, there could be no true success.

2. Giving value to your customers
Your brand management describes the ideals, principles, and identity. It defines your brand. It helps people see what your brand can do for them, and why they should buy from you. Talent management, on the other hand, makes sure there are enough resources and people to get this done. These two are permanently linked and your customer satisfaction is highly dependent on the well-functioning of these two aspects of your business. This means that having the right plan and ideas is equally as important as having the right people with enough skills and talent to execute your plan.

3. Bringing more talented people on board
How you present yourself and how you market your brand depends on whether you'll attract the right people to work with you. We're talking about individuals with a true interest in what you have to offer. The right individuals may help your business grow in ways you've never even imagined. Your employees can be your best brand ambassadors. That's why you should always be open to hiring new people who show great motivation and interest in your work.
In a nutshell, the success of your brand is measured by two factors – what you promise and whether you keep your promise. And these two are just simplified names for what we call brand and talent management. A good plan and a good execution of that plan means that those two aspects have to work closely together – and that's exactly what you should be doing with your brand.

Let me know if you share the same perspective or if I missed anything.