Introduction
San Diego, often known as the birthplace of California, presents unique marketing opportunities because of its economic diversity, bustling international borders, and a robust manufacturing, tourism, and defense industry. Yet, for many businesses, particularly for small-to-midsize companies, navigating the intense competition in the vibrant city can be complex. A reliable marketing agency can fuel a brand's visibility and ignite revenue growth —and that's where we come in. We at SocialSellinator have positioned ourselves as a leading digital marketing agency in San Diego, serving as the bridge between San Diego businesses and their successful digital marketing campaigns.
Brief Overview of the Marketing Industry in San Diego
San Diego's marketing industry is as varied and vibrant as its entrepreneurial scene. From traditional ad agencies and SEO specialists to content marketing agencies and social media consultants, San Diego is a hotspot filled with creative marketing agencies that cater to diverse industry needs.
Importance of Choosing the Right Marketing Agency
Picking the right marketing agency can help enhance your brand identity, boost your online visibility, and effectively engage with users across various platforms. However, finding a trusted agency that aligns with your business needs can be challenging, given the variety of marketing providers in San Diego.
Role of SocialSellinator in Marketing Industry
At SocialSellinator, we combine data-driven strategies and creative expertise to deliver top-tier digital marketing services that include from social media management, SEO, to content creation, and Google advertising. We enable businesses to navigate San Diego's vibrant marketing landscape seamlessly and effectively. Building authentic engagement, delivering measurable ROI, and offering tailored solutions to match the client's unique needs are at the heart of what we do.
When seeking the best marketing agencies in San Diego, consider the following top-rated providers:
NextLeft for tailored SEO and marketing strategies
Smartboost for growth marketing in tech industries
2POINT agency for fully managed digital marketing
Xprez Marketing for combining creativity and data-driven strategies
Ignite Visibility for prioritizing ROI in digital marketing
And of course, SocialSellinator, your reliable partner for all-inclusive digital marketing services
These top agencies, with their unique approaches, offer a plethora of services to support brands in their marketing journey, powering the dynamic digital landscape of San Diego.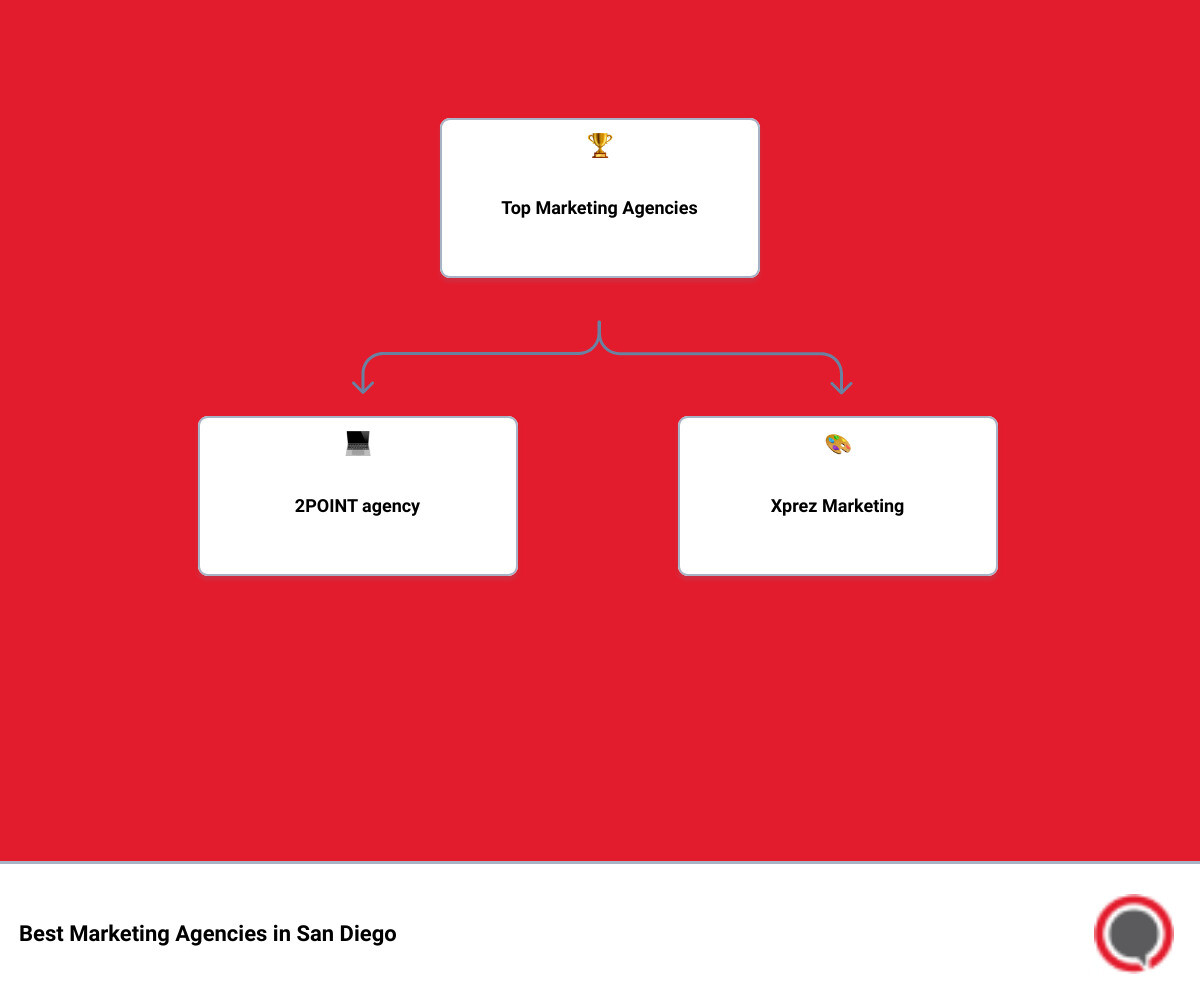 This infographic compares the key services, industry focus, and specialities of the top marketing agencies in San Diego.
Understanding the Value of a Marketing Agency
As decision-makers in the realm of marketing, you might have mulled over the question: Is it worth using a marketing agency? The answer is not just a resounding yes, but an emphatic one.
Addressing the Question: Is it Worth Using a Marketing Agency?
The modern business environment is a battleground of visibility. Brands fiercely compete for the attention of their target audience. In such a scenario, a marketing agency doesn't just represent an external service provider, but a strategic partner that brings a wealth of expertise, experience, and cutting-edge techniques to the table.
The reality is that digital marketing agencies, such as SocialSellinator, are well-versed in navigating the ever-changing digital landscape. This allows businesses to focus on their core competencies while leaving the complexities of online marketing to the experts.
Cost-effectiveness of Digital Marketing Agencies
In the constant struggle for cost-effectiveness, digital marketing agencies offer a significant advantage over traditional advertising methods. They deliver more bang for your buck. This is because digital marketing strategies, when effectively executed, can reach a wider audience at a lower cost than traditional marketing methods.
This is particularly true for small to midsize businesses operating with tight budgets. Hiring a professional marketing agency that specializes in digital strategies and social media campaigns can offer a higher return on investment and open up new avenues for growth that might not have been otherwise possible.
The Role of Marketing Agencies in Business Growth
The role of marketing agencies extends beyond just designing and implementing marketing strategies. They are catalysts for business growth. By leveraging various online platforms and tools, digital marketing agencies create targeted campaigns that precisely reach specific audiences.
From search engine optimization (SEO) and content marketing to social media engagement and paid advertising, digital marketing agencies like us at SocialSellinator charge ahead to generate brand awareness, attract new customers, and foster long-term customer loyalty.
Moreover, the ability to track and analyze data in real-time empowers businesses to continually refine their strategies, ensuring they stay on the path to sustained growth.
In essence, the value of a marketing agency lies not just in its ability to execute marketing strategies, but in its role as a strategic partner dedicated to driving business growth. Whether it's harnessing the potential of social media marketing, leveraging web development for online success, or understanding the role of digital marketing companies in disruptive advertising, choosing the right marketing agency can be the key to unlocking business success.
Now, let's delve into the realm of San Diego's top marketing agencies and see what they bring to the table.
Top Marketing Agencies in San Diego
San Diego, a bustling hub of creativity and innovation, houses an impressive roster of marketing agencies. These agencies are not just experts in their respective fields but are also committed to driving growth and success for their clients. Here are some of the best in the business:
NextLeft: Tailored SEO and Marketing Strategies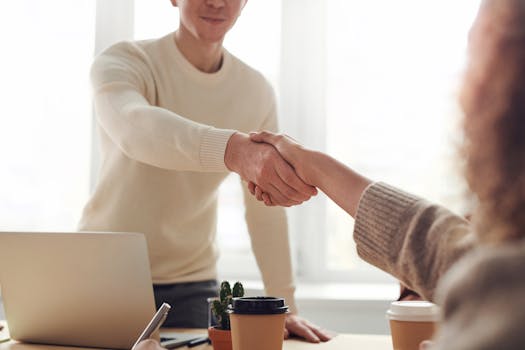 A transformative SEO and content marketing agency, NextLeft prides itself on delivering results, not just promises. Based in San Diego, NextLeft offers tailored SEO and marketing strategies that transform brands into industry leaders. Their commitment goes beyond business, as they strive to make a positive impact and drive unparalleled growth for their clients.
NextLeft provides services in SEO, social media marketing, and other areas, focusing on B2B services and consumer goods among other sectors. They aim to offer a high return on investment for their clients, with project budgets usually ranging between $2,500 and $5,000.
smartboost: Specializing in Various Industries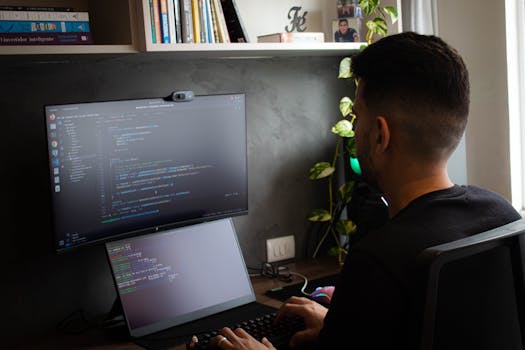 Another key player in San Diego's marketing landscape is smartboost. As a growth marketing agency, smartboost specializes in helping tech, startups, and SaaS businesses achieve sustainable growth. They use data-driven strategies to acquire and retain customers and boost revenue.
Their services include SEO, social media marketing, and more, with a particular interest in health & wellness and B2B services. smartboost's approach focuses on unlocking their clients' potential beyond digital marketing.
2POINT Agency: Focusing on Client's Needs
2POINT Agency is a full-service digital agency that goes the extra mile to help brands reach new heights. They focus on branding, animated websites, and fully managed digital and social marketing. Whether you're a global brand or a local business, they've got the strategy to help you grow.
2POINT Agency offers branding, SEO, and more, focusing on Health & Wellness and B2B services. They have a strong client focus, ensuring that the unique needs of every client are met. Their project budgets typically start at $2,500.
Xprez Marketing: Combining Creativity and Data-Driven Strategies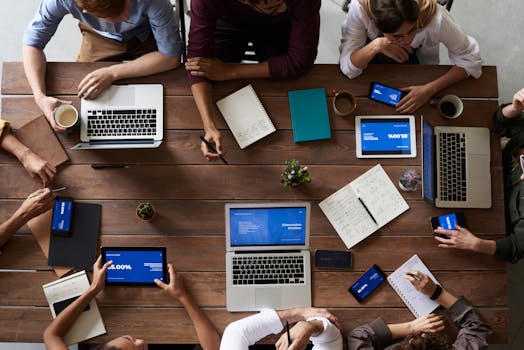 Xprez Marketing is a young, innovative digital marketing agency with 20 years of experience in web technology. They specialize in creating a high-quality online presence for businesses, helping them to reach potential customers and increase sales.
Xprez provides services in SEO, advertising, and more, with a particular interest in the manufacturing and sports & fitness industries. They combine creativity with data-driven strategies to deliver impressive results for their clients. Their project budgets typically start at $2,500.
Ignite Visibility: Prioritizing ROI in Digital Marketing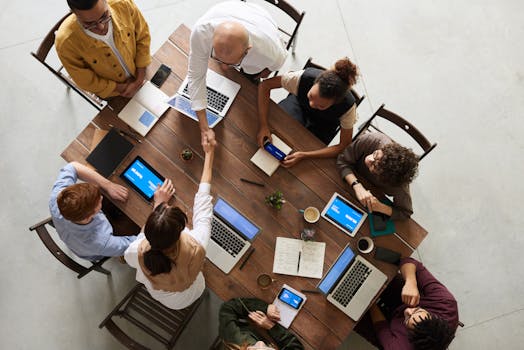 Ignite Visibility is one of the top digital marketing companies in the industry. They offer best-in-class digital marketing strategy, SEO, paid media, social media, email marketing, creative, development, Amazon, CRO and more.
Ignite Visibility specializes in offering services to the insurance and B2B services sectors among others. They prioritize delivering a high return on investment for their clients, with project budgets usually starting at $2,500.
As you can see, each agency has its strengths and specialties. The key to choosing the right agency lies in identifying your business needs and goals, and finding the agency that aligns best with them. At SocialSellinator, we can help guide you through this process and ensure you make a choice that drives growth and success for your business.
Services Offered by Top Marketing Agencies
Navigating the digital world can be a challenging feat. But, with the aid of the right marketing agency, you can turn these challenges into opportunities. To help you understand the scope of services offered by top marketing agencies in San Diego, we've highlighted some of the key areas they specialize in.
Branding: The Art of Storytelling
Branding is more than just a catchy logo or a unique color scheme. It's about crafting a compelling narrative that resonates with your target audience. BASIC Agency, for instance, helps brands to form stronger identities and expand their online capabilities. This involves creating a brand strategy that encompasses the brand's mission, vision, values, and personality. Through this cohesive brand identity, businesses can make a lasting impression on consumers, distinguishing themselves from the competition.
SEO: Maximizing Visibility
In the digital realm, visibility is king. SEO is a strategy used to increase a website's visibility on search engine results pages. Business Online, a B2B marketing agency in San Diego, bridges the gap between data and creative strategies, ensuring measurable and meaningful results. These include tech audits for data cleanup and the implementation of SEO, CRO, and retargeting techniques to aid in demand generation.
Social Media Marketing: Building Relationships
Social media marketing is all about fostering relationships with your audience. This strategy involves promoting a company's products or services on various social media platforms, allowing businesses to interact directly with their target audience and increase brand visibility.
Web Development: Creating a Digital Presence
In the digital age, your website often serves as the first point of contact with potential clients. Agencies offer website development and design services to create user-friendly, visually appealing, and mobile-optimized websites that effectively reflect a company's brand identity.
PPC Advertising: Driving Traffic and Conversions
Pay-Per-Click (PPC) advertising is a quick and efficient way to drive traffic to your website. This strategy involves advertisers paying a fee each time one of their ads is clicked. By leveraging paid advertising, businesses can reach a wider audience swiftly, resulting in immediate traffic to your website.
At SocialSellinator, we understand that the success of your business depends on implementing a comprehensive and strategic marketing plan. That's why we offer a full suite of digital marketing services from branding and SEO to social media marketing, web development, and PPC advertising, all tailored to meet your specific needs. Our dedication to data-driven strategies and ROI focus sets us apart from other agencies, making us your go-to solution for all your digital marketing needs.
How SocialSellinator Stands Out Among the Best
In the sea of marketing agencies in San Diego, how do we at SocialSellinator set ourselves apart? We pride ourselves on our comprehensive approach to digital marketing, our customizable solutions, our experienced team of professionals, and our unwavering commitment to ROI and customer satisfaction. Let's dive into each of these aspects to understand why we are a standout choice for businesses seeking to boost their digital presence.
Comprehensive Approach to Digital Marketing
In the digital age, a successful marketing strategy needs to embrace a multitude of channels and techniques. From SEO and content marketing to social media management and paid advertising, our team at SocialSellinator covers all bases. We understand that each aspect of digital marketing is interconnected, and we leverage this understanding to create a holistic strategy for your business.
Our comprehensive suite of services is designed to grow your brand's online community, engage with the right audience, boost your Google ranking, drive sales through well-optimized ads, and attract potential customers through effective lead generation strategies. Whether you're a small business or a midsize enterprise, our comprehensive approach to digital marketing ensures a robust online presence that translates into tangible business growth.
Customizable Solutions for Businesses
Every business is unique, and so should be its digital marketing strategy. We start by understanding your business, its needs, and goals. Then, leveraging our expertise, we create a robust digital marketing strategy tailored to your specific needs. We understand that the one-size-fits-all approach doesn't work in digital marketing. Your business is unique, and your digital marketing strategy should reflect that. We take the time to understand your unique business needs and craft a strategy that aligns with your business goals.
Experienced Team of Professionals
Our team of digital marketing experts brings a wealth of experience and knowledge to the table. We have a deep understanding of both B2B and B2C businesses, and we're well-versed in the unique challenges and opportunities that these different business models present. Our team's proven track record in delivering results, as evidenced by our success stories with Spicely Organics and Allied Pain & Spine Institute, makes us a reliable partner for any business seeking to grow digitally.
Commitment to ROI and Customer Satisfaction
At SocialSellinator, we're not just about vanity metrics. We're focused on delivering real, tangible results that positively impact your bottom line. We understand that every dollar spent on marketing needs to show a return, and we're committed to making that happen. Our strategies are data-driven and results-oriented, and we continually monitor and optimize our campaigns to ensure maximum ROI.
In conclusion, SocialSellinator's comprehensive approach, customizable solutions, experienced team, and commitment to ROI make us a standout choice among the best marketing agencies in San Diego. We're not just a digital marketing agency; we're your strategic partner in digital growth. If you're ready to unleash your business's potential, contact us today. Let us help you navigate the digital landscape and drive meaningful results for your business.
Conclusion
Recap of the Best Marketing Agencies in San Diego
San Diego's vibrant digital landscape is teeming with exceptional marketing agencies. Among the top contenders, we've highlighted NextLeft with their tailored SEO and marketing strategies, and smartboost who specializes in a range of industries. 2POINT Agency stands out with a focus on the unique needs of their clients, while Xprez Marketing combines creativity with data-driven strategies. Ignite Visibility prioritizes ROI in digital marketing and is recognized as one of the industry's top players.
However, it's important to remember that the choice of a marketing agency should not solely be based on reputation or size. Instead, focus on finding an agency that understands your business, shares your values, and has a proven track record of delivering results.
The Value of Choosing the Right Marketing Agency
Choosing the right marketing agency is a crucial decision that can significantly impact your business growth. The right agency can help increase your online visibility, enhance your brand identity, and ultimately boost your bottom line. They will not only provide you with valuable insights and strategies, but also save you time and resources which you can then focus on other aspects of your business.
Final Thoughts on SocialSellinator's Role in the Industry
As we wrap up this exploration of San Diego's best marketing agencies, we'd like to highlight the role of SocialSellinator in the industry. Our comprehensive approach to digital marketing, customizable business solutions, and experienced team of professionals sets us apart from our competitors.
With a commitment to ROI and customer satisfaction, we provide a holistic approach that's tailored to meet the specific needs of our clients. Our focus on "Empowerment through Engagement," "Authentic Engagement," and "Transformative Connectivity" addresses the key pain points of today's marketing decision-makers.
At SocialSellinator, we're not just another digital marketing agency. We're your strategic partner in digital growth, dedicated to helping you navigate the digital landscape and drive meaningful results for your business. If you're ready to take your digital marketing game to the next level, don't hesitate to contact us today. We're ready to help you shine in San Diego's dynamic and competitive digital market.