Introduction
In the ever-evolving digital landscape, the role of marketing agencies has become increasingly significant. Los Angeles, known for its vibrant creative culture, houses some of the best marketing agencies in the country. These agencies don't just offer marketing services, they provide comprehensive solutions that help businesses navigate through the complexities of the digital world. Whether it's enhancing brand awareness, generating high-quality leads, or delivering measurable results, the top-rated marketing agencies in Los Angeles have got it covered. In this article, we will delve into the hidden gems of LA's marketing scene, highlighting their unique strengths and the value they bring to businesses.
The Importance of Choosing the Right Marketing Agency
Choosing the right marketing agency is akin to finding the perfect pair of shoes. It needs to be a comfortable fit, match your style, and take you in the direction you want to go. In the sprawling metropolis of Los Angeles, home to a vibrant and diverse marketing scene, this can be a daunting task. However, understanding your business needs, evaluating agency expertise, and considering agency reputation and track record can greatly simplify this process.
Understanding Your Business Needs
Before embarking on the quest to find the perfect marketing agency, it's crucial to first identify your business's specific digital marketing needs. Are you in need of SEO, social media management, content creation, or PPC advertising? Or perhaps you're looking to leverage LinkedIn for B2B lead generation? Understanding your needs is the first step to narrowing down your search and identifying agencies that offer the specific services you require.
Evaluating Agency Expertise
Once you've identified your needs, the next step is to assess the expertise and experience of your potential marketing agency. It's important to find an agency that not only offers the services you need but also has a proven track record in your industry. They should understand the unique challenges and opportunities presented by your sector and be able to demonstrate their ability to deliver measurable results. Be sure to ask for case study examples that showcase their work.
Considering Agency Reputation and Track Record
The reputation of a marketing agency can speak volumes about the quality of their work and their ability to deliver results. Take the time to check online review sites, Google Business listings, and social media for feedback from previous clients. Don't just consider the star-rating. Dig deeper and read the comments to get a comprehensive understanding of the agency's results, pricing, and interaction style. Remember, communication is key to a successful partnership, so choose an agency that values and practices effective communication.
Choosing the right marketing agency is more than just ticking boxes. It's about finding a partner that aligns with your business's needs and goals. With the right agency by your side, you're not just buying their services, you're investing in your business's future. So choose wisely, and take your business to new heights.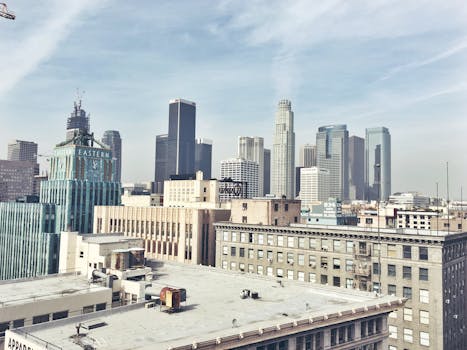 Top-Rated Marketing Agencies in Los Angeles
Los Angeles is a melting pot of creativity and innovation, and this is evident in its diverse array of marketing agencies. Let's take a closer look at some of the city's top-rated marketing agencies that have helped businesses across various industries achieve their marketing objectives.
SeedX
SeedX is known for its holistic approach to traditional and digital marketing, business strategies, and technology development. With big names like Forever 21, Harvard University, and Google among their clients, they've proven their ability to drive business growth for a variety of companies.
RPA
RPA is an independent, full-service advertising agency that aims to unlevel the playing field for their clients. They are driven by a culture of innovation and a relentless focus on transforming the future.
Eclipse
Eclipse is a data-driven agency that offers a multitude of services, including branding, communications, content marketing, creative, digital, and influencer marketing. They have worked with notable clients like Microsoft, Budweiser, Jif, and Del Monte.
The Designory
The Designory is a global, full-service agency with a passion for delivering integrated experiences that delight the customer and drive business success. They have worked with brands ranging from automotive to fashion.
Ayzenberg
Ayzenberg is a full-service advertising agency with a distinctly social and agile approach. They specialize in social media, content creation, influencer marketing, and paid media.
Midnight Oil
Midnight Oil is an agency that excels in creating meaningful connections through experiences that inspire. Their work spans across different media channels for a broad spectrum of industries.
The Search Agency
The Search Agency provides an integrated suite of pre-click and post-click online marketing services including SEO, PPC, display media, and landing page optimization.
HDF.LA
HDF.LA is a digital marketing and design agency focused on helping businesses improve their online presence and grow their brands. They offer services like SEO, PPC, social media marketing, and website design.
Salted Stone
Salted Stone is an award-winning digital agency that offers end-to-end solutions in strategy, creative, technology, and marketing. They specialize in brand strategy, content marketing, and customer experience.
BLT Communications, LLC
BLT Communications specializes in the entertainment industry. They provide integrated marketing services including digital, print, outdoor, radio, and more.
BAMF Media
BAMF Media is a growth marketing agency that works with businesses to drive growth and scale. They specialize in lead generation, outbound sales, PR, and content marketing.
Hawthorne Direct
Hawthorne Direct is a full-service brand response advertising agency that delivers analytics-driven campaigns for brands around the globe.
Dailey Advertising
Dailey Advertising is a full-service creative agency that has been connecting people with brands for over 50 years.
Direct Agents
Direct Agents is a digital marketing agency that specializes in customer acquisition and engagement for advertisers.
Pulsar
Pulsar is a cross-cultural marketing agency that combines strategy, creativity, and technology to create engaging and memorable campaigns.
Kastner & Partners
Kastner & Partners is a global creative agency that specializes in brand strategy, creative development, and digital marketing.
Quigley-Simpson
Quigley-Simpson is a full-service advertising agency that combines the power of data, strategy, media, and creative to deliver transformative marketing solutions.
Optimist Inc.
Optimist Inc. is a creative agency that specializes in creating immersive experiences and campaigns for brands.
Digital Media Management
Digital Media Management is a digital agency that provides full-scale marketing and social media management services for celebrities, brands, and movies.
Terry Hines & Associates
Terry Hines & Associates is a full-service marketing and publicity agency that specializes in the entertainment industry.
Pitch
Pitch is a full-service creative agency that is small enough to be agile but big enough to offer a full range of services.
NCompass International
NCompass International is a marketing agency that specializes in experiential marketing, digital marketing, and content creation.
Each of these agencies has a unique approach and a proven track record of success. But if you're looking for an agency that specializes in social media marketing, search engine optimization (SEO), and web design and development, SocialSellinator might be the right choice for you. They offer tailor-made packages to fit any budget and help businesses reach their goals.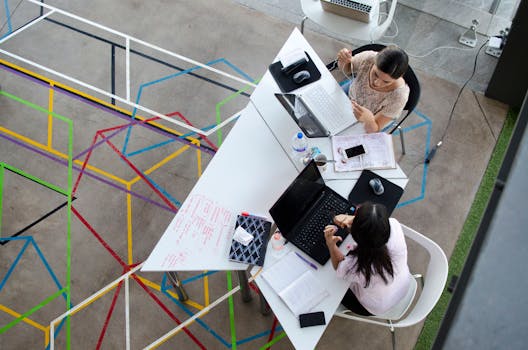 The Role of SocialSellinator in the Los Angeles Marketing Scene
When it comes to digital marketing, Los Angeles is a hotbed of innovation, with agencies vying for the attention of businesses seeking to elevate their online presence. Amidst this competitive landscape, SocialSellinator stands as a formidable player, offering a unique blend of services tailored to the dynamic needs of businesses.
SocialSellinator's Unique Approach to Digital Marketing
What sets SocialSellinator apart from the rest is its commitment to deliver authentic engagement and data-driven strategies. It values ROI-focused marketing and goes beyond superficial metrics to offer genuine interactions that can effectively build customer loyalty. This strategic approach aligns with the core values of decision-makers in small to midsize businesses, who are often looking for measurable results and impactful brand growth.
The agency provides a full suite of services including social media marketing, content creation, PPC campaigns and SEO optimization. Their work is backed by years of experience and a team of professionals dedicated to delivering the best results.
How SocialSellinator Helps Businesses Achieve Their Goals
SocialSellinator understands that every business is unique, and as such, requires tailored solutions to overcome their individual challenges. This understanding drives the agency to devise bespoke marketing strategies that align with the business objectives of their clients.
Through a comprehensive suite of digital marketing services, SocialSellinator empowers businesses to increase their brand awareness, generate quality leads, and ultimately boost revenue. The agency's focus on delivering measurable results ensures that every dollar spent on marketing shows a return, addressing the pain points of heads of marketing and digital marketing departments in small to midsize businesses.
Why Choose SocialSellinator for Your Digital Marketing Needs
Choosing the right marketing agency can be an overwhelming task. However, businesses that value authentic engagement, data-driven strategies, and a clear return on investment will find SocialSellinator the ideal partner.
With a proven track record of success and a comprehensive suite of digital marketing services, SocialSellinator has the expertise to help businesses navigate the complex digital landscape and achieve their marketing goals. If you're looking to elevate your digital marketing game, partnering with SocialSellinator could be your next strategic move. Their commitment to understanding your business needs and delivering results sets them apart as a leading digital marketing agency in Los Angeles.
Conclusion
The Value of Partnering with a Top-Rated Marketing Agency
In the digital age, partnering with a top-rated marketing agency can be the difference between getting lost in the crowd and standing out. It's more than just outsourcing tasks; it's about collaborating with seasoned experts who understand the intricacies of the digital marketing landscape. These agencies bring to the table years of experience, innovative strategies, and a wealth of industry knowledge that can help your business shine in a sea of competitors. They can assist with improving brand visibility, generating high-quality leads, and ultimately, driving revenue growth.
However, finding the right marketing partner involves more than just checking off a list of services. It's about identifying an agency that truly understands your vision, aligns with your business goals, and is committed to delivering measurable results.
How SocialSellinator Can Help Your Business Thrive in the Digital Age
In the bustling Los Angeles marketing scene, SocialSellinator has carved out a niche for itself as a reliable partner for businesses looking to amplify their digital presence. They understand the challenges faced by heads of marketing departments in small to midsize businesses, and offer a comprehensive suite of digital marketing services tailored to meet these specific needs.
From social media marketing and content creation to PPC campaigns and SEO optimization, SocialSellinator's data-driven approach is designed to meet the evolving demands of the digital landscape. They focus on creating genuine interactions that lead to customer loyalty and sales, backed by data and analytics that can be tracked, measured, and optimized. This focus on authentic engagement and ROI ensures that every dollar spent on marketing shows a return.
But above all, what sets SocialSellinator apart is their commitment to their clients' success. They're not just a service provider — they're a strategic partner dedicated to helping your business reach new heights in the digital space. In a city filled with marketing agencies, SocialSellinator stands out as a true gem, offering a unique blend of expertise, commitment, and proven strategies that pave the path to digital success.
So if you're looking to navigate the dynamic world of digital marketing, consider taking that next strategic step with SocialSellinator — your partner in propelling your business forward in the digital age.