The digital arena, the crux of modern business, is as vast as it is complex. Companies of all scales navigate this intricate landscape daily in their quest for business growth. One crucial aspect of this journey is forging meaningful connections with potential customers, a process often spearheaded by a B2B lead generation agency. But what is this seemingly ubiquitous term 'lead generation' and why does it matter so much in the B2B realm?
Lead generation is the lifeblood of B2B commerce, acting as the fuel that drives the revenue engine. It's the process of capturing interest in a product or service for the purpose of developing a sales pipeline. A steady stream of high-quality leads is essential for building a robust sales funnel. However, generating these leads is often easier said than done—it's a complex task that requires a strategic approach and considerable expertise.
For many businesses, especially small to midsize B2B companies, the responsibility of generating these leads is entrusted to a B2B lead generation agency. These agencies are specialists who leverage various marketing and sales strategies to generate leads, turning them into paying customers on behalf of their clients. In a highly competitive market, a successful B2B lead generation strategy could mean the difference between growth and stagnation.
Herein lies the importance of a B2B lead generation agency, and choosing the right one is crucial to unlocking success.
What B2B Lead Generation Agencies Do - Understand client's business objectives and target audience - Implement tailored marketing strategies - Generate leads and nurture them into paying customers - Work closely with clients to ensure alignment with business goals
In the upcoming sections, we explore the unique role of a B2B lead generation agency, the cost of leveraging their services, the strategies and tools they use, and how to choose the right one. As experts in lead generation at SocialSellinator, we'll guide you through the intricacies of the process, drawing on case studies and testimonials to illustrate success. Read on to find out how associating with a B2B lead generation agency could be the key to unlocking the potential of your business.
Understanding B2B Lead Generation Agencies
What is a B2B Lead Generation Agency?
A B2B lead generation agency is a specialized entity that assists businesses in generating quality leads and turning them into paying customers. But it's more than just a random numbers game. These agencies employ a variety of marketing and sales tactics, tailored to the specific needs and objectives of their clients. They work closely with businesses to understand their target audience, industry dynamics, and growth objectives.
At SocialSellinator, we consider ourselves as part of your team – your growth partners. We deploy our expertise to attract and engage potential customers to your business, ultimately driving growth and profitability.
How B2B Lead Generation Agencies Work
The lead generation process begins with understanding your business, its goals, and target audience. This information is used to craft customized marketing strategies to attract and capture potential customers. Tactics may span across various channels like social media platforms such as LinkedIn, content marketing through blogs, email marketing, and even telemarketing.
The goal is to gather information from individuals interested in your products or services. A lead, in this context, is the information a person shares enabling you to identify and follow up with them. This could include their name, occupation, and email address, indicating their interest in your business and openness to hearing more about your offerings.
In our approach at SocialSellinator, we ensure all strategies and tactics are data-driven and measurable. We continuously monitor the effectiveness of our campaigns, making necessary adjustments to optimize results.
The Role of a B2B Lead Generation Agency in Business Growth
The relevance of a B2B lead generation agency in business growth is undeniable. With the digital revolution and proliferation of social media platforms, the competition for attention is fierce. A lead generation agency enables businesses to cut through the clutter and reach their target audience effectively.
Beyond just generating leads, these agencies play a pivotal role in enhancing brand awareness, fostering engagement, and driving traffic to your business website. They provide businesses with a competitive edge, helping to build a strong relationship with their target audience while also improving their bottom line.
Whether you're a B2B or B2C business, agencies like us at SocialSellinator provide a platform to showcase your brand's unique personality, values, and offerings. We foster a two-way conversation with your audience, gain insights into their needs and preferences, and ultimately convert them into loyal customers.
In essence, a B2B lead generation agency is not just a service provider but a strategic partner in your journey towards business success.
The Cost of B2B Lead Generation
Just as the saying goes, "you have to spend money to make money," and this holds true when it comes to B2B lead generation. However, this investment can be a game-changer for your business, pushing your brand to new heights and driving significant ROI.
Factors Influencing the Cost of B2B Lead Generation
Before discussing the average pricing for B2B lead generation services, it's crucial to understand the variables that influence these costs. Here are some key factors:
1. Scope of Services: The range and complexity of services offered by the B2B lead generation agency can significantly affect the price. For instance, a basic package may include a set number of leads per month, while more comprehensive packages might offer additional services like content creation, SEO optimization, and social media management.
2. Target Audience: The specific characteristics of your target audience, such as their industry, job titles, and geographical locations, can also impact the cost as it determines the level of effort required to reach and engage them.
3. Marketing Channels: The chosen platforms for lead generation also play a role in pricing. For instance, LinkedIn lead generation campaigns can require more investment due to the platform's nature and audience.
4. Customization: The degree of customization needed in the lead generation strategies can affect pricing. More tailored approaches often require more resources and thus come at a higher cost.
Average Pricing for B2B Lead Generation Services
Now, let's talk numbers. The cost of B2B lead generation services can vary greatly, depending on the factors mentioned above. However, research suggests that the average pricing ranges from $2500 to $12,000 per month.
At SocialSellinator, we understand that every business is unique, with different needs and budget constraints. That's why we offer a wide variety of LinkedIn lead generation packages that cater to all types of businesses. We focus specifically on generating qualified leads on LinkedIn directly to your website, ensuring that your investment is channeled towards the most effective strategies.
Our cost includes a complete profile audit, customized public profile URL, captivating headline creation, SEO & keyword optimized summary, job experience optimization, campaign copywriting, performance monitoring, and many more. We take pride in offering a comprehensive package that addresses all aspects of LinkedIn lead generation, ensuring you get the best value for your money.
Remember, investing in a B2B lead generation agency like SocialSellinator is not an expense, but an investment in your business's future growth. We focus on delivering high-quality leads that translate into sales, providing a return on investment that far outweighs the initial cost.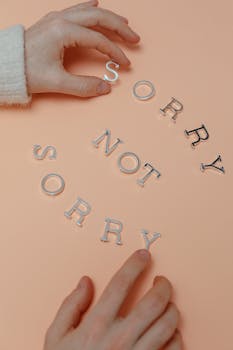 Next, we will delve into the top tools and strategies for B2B lead generation, and how you can leverage them to drive your business growth.
Top Tools and Strategies for B2B Lead Generation
The cornerstone of successful B2B sales is effective lead generation. But how does one generate high-quality leads consistently? The answer lies in leveraging the right tools and implementing proven strategies.
Overview of Top B2B Lead Generation Tools
In the age of digital marketing, a plethora of innovative tools are available to aid in lead generation. Here's an overview of some of the top tools that have proven beneficial in generating B2B sales leads.
Salespanel: A comprehensive lead generation tool that offers website visitor tracking and lead scoring capabilities, helping you identify and prioritize your prospects.

LinkedIn Sales Navigator: LinkedIn, being a professional networking platform, provides a goldmine of potential B2B leads. The Sales Navigator tool enables you to find and engage with the right decision-makers within your target market.

Leadsforce: This tool provides a centralized platform to manage all your lead generation activities, from tracking website visitors to managing email marketing campaigns.

Rocketreach: An excellent tool for finding email addresses of potential leads, Rocketreach can significantly speed up your prospecting process.

Leadberry: Powered by Google Analytics, Leadberry analyzes website traffic and identifies potential sales opportunities.

Lusha: A B2B contact data provider, Lusha is used by over 250,000 sales representatives, recruitment managers, and marketers worldwide, including giants like Apple, Google, and Microsoft.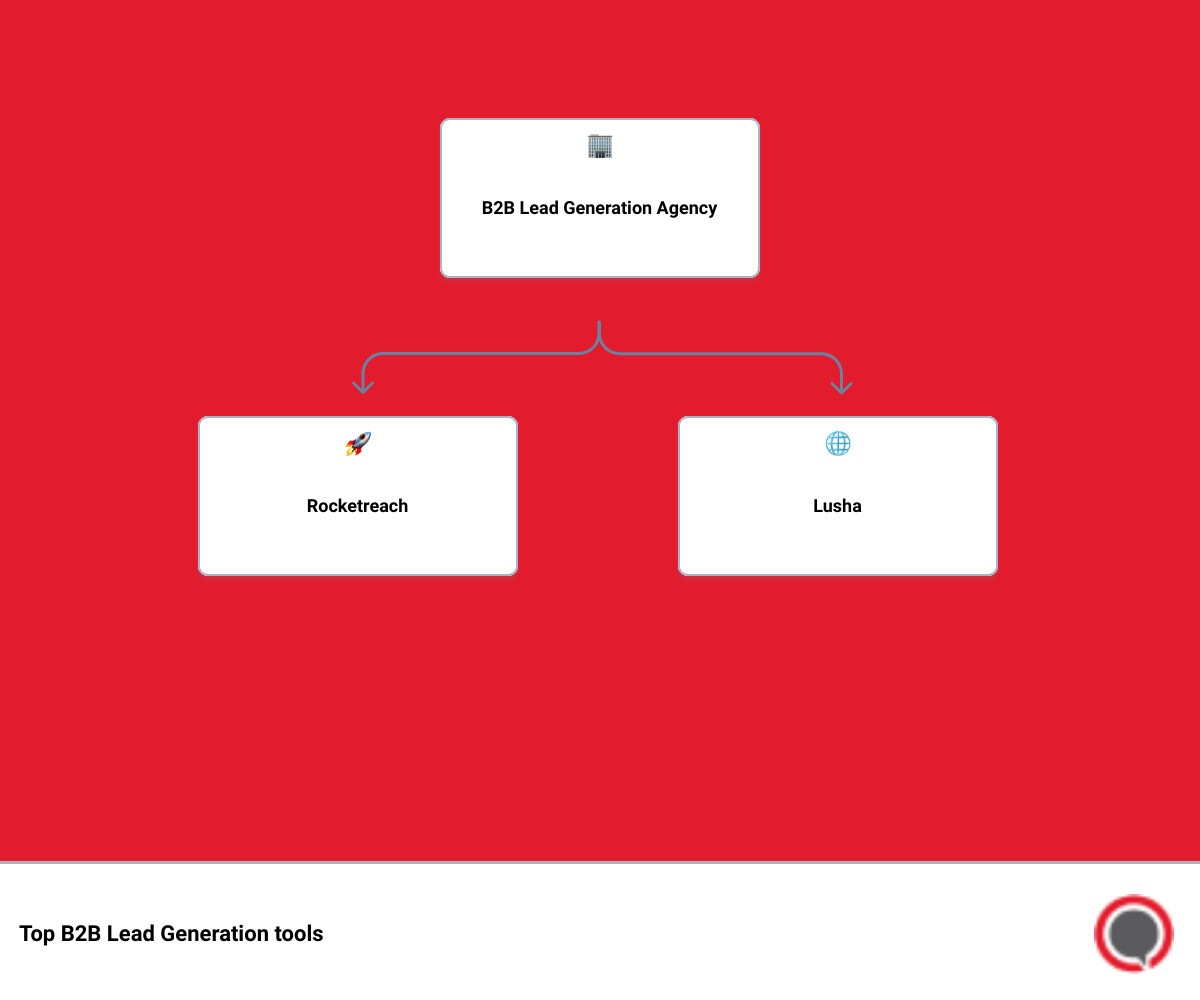 The infographic above illustrates a selection of top-rated B2B lead generation tools that help streamline the lead generation process.
Proven Strategies to Generate B2B Sales Leads
While tools can certainly help automate and streamline your lead generation efforts, the basis of successful lead generation lies in implementing proven strategies. Following are some effective strategies to generate B2B sales leads:
Content Marketing: Creating compelling and valuable content that resonates with your target audience can attract potential leads and encourage them to engage with your brand.

Email Marketing: Personalized email campaigns can help nurture leads, guide them through the sales funnel, and ultimately drive conversions.

Social Media Marketing: Leveraging platforms like LinkedIn to promote your brand and content can greatly increase your visibility and attract high-quality leads.

Search Engine Optimization (SEO): Optimizing your website for search engines can drive organic traffic and generate leads.

Account-Based Marketing (ABM): Targeting specific companies and decision-makers can result in high-quality, highly targeted leads.

Referral Marketing: Encouraging your existing customers to refer new leads can be an effective strategy for generating quality leads.
By leveraging the right tools and implementing proven strategies, a B2B business can streamline its lead generation process, attract high-quality leads, and ultimately drive sales and revenue growth. However, effectively leveraging these tools and strategies can be a complex task, which is where a B2B lead generation agency, like SocialSellinator, can prove invaluable. With our expertise, we can help you align your business goals with the best strategy and execution, ultimately driving growth and success.
Case Study: Success with a B2B Lead Generation Agency
How a B2B Lead Generation Agency Helped Increase Sales Closing Rate
A picture is worth a thousand words, and a case study is worth a thousand testimonials. Let's take a peek at the real-life success stories of businesses that have significantly benefited from partnering with a B2B lead generation agency. These narratives illustrate the transformative power of effective lead generation strategies.
One particular business experienced an incredible 664% increase in organic traffic and a 360% surge in online leads, all thanks to a well-articulated SEO strategy and targeted Pay-Per-Click (PPC) campaigns. This level of success was made possible by the intelligent guidance of the digital marketing agency they partnered with. The agency led them through research, planning, and launch, resulting in a significant rise in conversions within a month.
In another scenario, a business operating in the luxury communities sector garnered over 1800 leads and saw a 325% increase in traffic. This was achieved by showcasing the best views and angles of their luxury communities online, coupled with strategic digital advertising campaigns. The right lead generation agency can indeed make a massive difference by effectively targeting and capturing new customers on various platforms.
Client Testimonials and Experiences
In the world of B2B sales, there's no denying the power of a satisfied client's testimonial. One such example is the case of InContact. Amid sluggish growth, they decided to implement social selling within a specific segment of their team. After six months, the reps that used LinkedIn increased their average revenue per sale by an astounding 122%. Those who also used marketing automation software in conjunction with social selling saw a 157% increase in their average revenue per sale. It was a clear demonstration of the transformative potential of a well-executed lead generation strategy.
Another instance worth noting is LogMyCalls. They launched a "150 Blog Posts in 50 Days" challenge, shifting the company's resources toward content production. The campaign generated a 400% increase in leads within 90 days, providing their sales team with a vast library of content to use in their sales discussions.
At SocialSellinator, we have a myriad of similar success stories. Our data-driven strategies and focus on genuine engagement have helped various businesses achieve their goals. We believe in empowering through engagement, and our clients' testimonials and experiences stand as proof of our commitment to delivering results.
Choosing the Right B2B Lead Generation Agency
Key Considerations When Selecting a B2B Lead Generation Agency
Choosing the right B2B lead generation agency is not a decision to be taken lightly. It's a significant move that can either propel your business to new heights or cause stagnation if not done right. Here are some key factors you should consider to ensure you're making the best choice for your organization:
Relevance of Data: The leads that the agency provides must align with your business needs and target audience. It's beneficial when an agency works proactively with you to understand your target audience and offers filtered and segmented leads that match your ideal customer profile.
Comprehensive Data Coverage: Confirm that the agency provides extensive data coverage for your target market and industry. A good lead generation agency should be able to provide contact data on decision-makers, influencers, and other industry contacts from various industries and locations.
Sales Triggers Tracking: A lead generation company should actively track sales triggers such as job changes, new funding, and product launches. By reaching out to prospects at the right time, your chances of conversion increase significantly.
Expertise and Experience: The agency should have a proven track record in your industry and experience working with businesses of your size and type. Case study examples demonstrating the agency's ability to deliver measurable results can be beneficial.
Services Offered: Ensure the agency offers the services you need, be it SEO, social media management, content creation, or PPC advertising. Some companies like SocialSellinator even provide LinkedIn lead generation, a powerful tool for B2B businesses.
Pricing and Packages: Cost is an essential factor for small businesses. Communicate your budget upfront and look for transparency in pricing. Be wary of agencies promising unrealistic results for a low price.
How SocialSellinator Can Help with Your B2B Lead Generation Needs
At SocialSellinator, we understand the unique challenges and opportunities of B2B lead generation. Our comprehensive suite of digital marketing services is tailored to meet your specific needs. Here's how we can help you succeed:
Data-Driven Strategies: We base all our strategies and campaigns on data and analytics that can be tracked, measured, and optimized. This ensures every dollar spent on marketing shows a return.
Broad Range of Services: Whether you're looking for social media management, content creation, PPC advertising, or SEO optimization, we offer a holistic approach to meet your needs.
LinkedIn Lead Generation: We provide this powerful tool specifically for B2B businesses, helping you reach out to the right prospects at the right time.
Transparent Pricing: We offer customized pricing based on your business's needs, ensuring you get the most value for your investment.
Effective Communication: We believe in straightforward and regular communication with our clients, providing regular reports detailing the performance of your campaigns.
We're not just another B2B lead generation agency. We are your partner in growth, dedicated to your success. Reach out to us today, and let's start generating high-quality leads for your business.
Conclusion: Unlocking Success with a B2B Lead Generation Agency
In the digital age, the importance of a robust online presence for businesses cannot be overstated. Yet, managing successful digital marketing campaigns requires expertise, time, and resources that many businesses often lack. This is where a B2B lead generation agency comes into play.
The role of a B2B lead generation agency is not only to enhance your online visibility but also to generate high-quality leads, boost your brand awareness, and ultimately improve your bottom line. They do this by developing and executing strategic digital marketing campaigns tailored to your business needs and goals, targeting your desired buyers, and creating engaging and insightful content.
At SocialSellinator, we understand the intricacies of B2B lead generation and the unique challenges it presents. We know that every business is different, and we tailor our strategies to meet your specific needs. We have a proven track record of success, backed by data and analytics that demonstrate our effectiveness.
Our team of digital experts is well-versed in various aspects of digital marketing, from SEO and PPC advertising to social media management, content marketing, and web design and development. We use sophisticated tools and data analytics to measure the effectiveness of your marketing campaigns, allowing us to fine-tune your digital marketing strategy and ensure that your marketing efforts yield the best possible ROI.
We are more than just a vendor; we are a strategic partner dedicated to your success. Our focus on authentic engagement, data-driven strategies, and ROI aligns perfectly with the needs and values of decision-makers in the realm of marketing—specifically, the heads of marketing and digital marketing departments in small to midsize businesses.
So, if you're struggling with B2B lead generation, grappling with the complexities of digital marketing, or simply in need of a reliable partner to help you navigate the ever-changing digital landscape, don't hesitate to reach out to us. We're here to help you unlock success with a B2B lead generation agency.
In conclusion, partnering with a B2B lead generation agency like SocialSellinator can help you unleash your business potential in the digital world. It allows you to focus on your core business operations, while we handle the complexities of digital marketing. This symbiotic relationship can be the key to achieving sustainable business growth in a highly competitive business environment. Remember, your success is our success. Let's unlock it together.