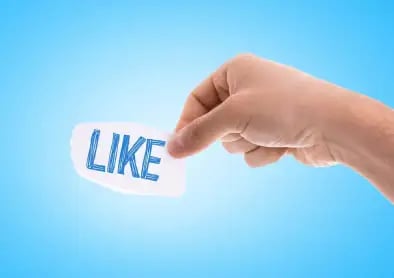 When you are trying to run a social media campaign, Facebook is the default option due to its reach. There are now more than two billion users worldwide who are active on the platform, and they could potentially be your target reach. Facebook is also replete with features designed to optimize your ad campaign. But you need to be aware of them to maximize their full potential.
When you are running a Facebook ad campaign, remember the following strategies:
Create a backup of backup - Produce different versions of your ad content to make it easier to shift your campaign mid-stream. Even if your team thinks that your ad copy is already perfect, you never know how your target audience will react. Think of it as a shotgun approach. As the pellets scatter, there is an increased likelihood that you will hit something. For example, when you create a text ad with a catchy headline, write different versions of that headline in various tones and styles. Try to write longer paragraphs or shorter paragraphs, and experiment with your sentences as well. You can take advantage of the Dynamic Creative feature of Facebook, where you can input a maximum of five headlines, including images. As they say, the more entries, the more chances of winning.


Utilize Facebook Canvas for more immersive content - The Canvas ad allows users to click on the mobile ad without being directed to a third-party app. Canvas is designed for mobile, which is significant since more than 7

in 10 people in the United States

are using mobile phones to access the Internet in 2021. Using this Facebook feature, you can tell powerful stories to leverage your brand and products. The best part is that Canvas does not need a steep learning curve to create interactive content copies hosted on Facebook.


Invest in video ads - As if you do not know by now, videos perform miles better than a text ad or a static image in terms of engagement. One drawback of the video is how costly it is. For example, you can expect to spend at least $1,500 for a semi-professional outcome. The cost does not include the script and the talent. Fortunately, technology makes it easier for small organizations to produce their content using smartphones and proprietary editing software. Do not be discouraged if your first attempts do not get too many engagements. Think of it as intelligence gathering. Your succeeding videos will target those users who braved through more than 10 seconds of your ad.


Use Lead Ads - The Lead Ads feature enables prospects to connect directly with the advertiser by simplifying the mobile signup procedure. Your target audience does not need to jump through hoops to sign up for an offer, email subscription, newsletter, coupon, or event. You can also collect business intelligence without a landing page or without logging out of Facebook. The social media platform claims that Lead Ads will cut the cost-per-like by as much as four times.


Post-Engagement Ad - Post engagement refers to the number of actions your followers take on your ads. The actions include liking your post, clicking on the link, reading the content, sharing your ad, and commenting on the post. The problem with some businesses is the lack of follow-through. They do not know what to do during post-engagement. As a result, they fail to exploit an already engaged audience and convert them into paying customers.


Facebook Targeting - Ad targeting enables you to find people interested in what you have to say. Facebook is already doing an excellent job of showing your ad to people who might be interested in your business. But you can narrow it down further to target potential leads and design a Facebook ad that is specific to them. For example, if your ad targets a broad audience range, your reach may be more expansive, but it does not necessarily translate to sales. However, if you design your ad for American women, you narrow down the target to 150 million users.


Exploit Lookalike Audience - Facebook has this handy feature that will allow you to reach new targets who are doppelgangers of your existing customer base. The only reason they are not patronizing your business is that they might be unaware of your existence. Facebook will then identify the common traits and other qualities of the potential customers and then redirect your ad toward them.


Ensure relevance is high and frequency is low - The frequency refers to the number of times the potential target audience will see an ad similar to yours. Ideally, the frequency should not exceed three times to prevent saturation. Baseball has a three-strike rule. In the same vein, if the target audience has not taken action after three times, then the likelihood they will do so after the fourth or fifth time is slim. Meanwhile, Facebook has a scale of 1-10 to determine the relevance of your ad.


Campaign objectives should match your business goals - When you set up your Facebook Ads, you will have to input your marketing objective. Do you want to expand brand awareness or generate leads? Would you be more interested in getting more engagements or traffic or boosting your sales?


Audience Insights - The feature will provide you with a snapshot of your audience and get to know them better than before. There are two types of users on Facebook--the general population who use social media for one reason or the other, and the users connected to your page. Using Insights, you can chart their online behavior, follow the links they clicked, the videos they watched, or the pages they liked. You will have a glimpse of their lifestyles and even their location. The amount of intelligence you can gather using this tool is invaluable to creating a targeted ad with a high conversion rate.
Those are some of the things you can do when running your social media marketing campaign on Facebook. But if you have no time to learn all these things, you can always hire a pro to do it for you.