Introduction
As the birthplace of innovation, Boston has been at the forefront of numerous industries, and advertising and marketing are no exception. The city boasts an impressive array of advertising and marketing companies that cater to a diverse clientele, from tech startups to established global brands. In an era where digital reigns supreme, these companies play a pivotal role in shaping Boston's vibrant business ecosystem. But amidst the crowd, one name stands out - SocialSellinator.
Brief Overview of the Advertising and Marketing Industry in Boston
Boston's advertising and marketing industry is a dynamic and thriving sector that contributes significantly to the city's economy. With its blend of established giants like Digitas and rising stars like Cybba, Boston provides a fertile ground for businesses seeking to elevate their brand presence and connect with their target audience.
Moreover, the city's rich academic environment, with institutions like Harvard and MIT, nurtures a culture of innovation and creativity that fuels the industry. Companies in Boston have access to top-tier talent, cutting-edge technology, and a network of forward-thinking professionals engaged in pushing the boundaries of what's possible in advertising and marketing.
Importance of Advertising and Marketing for Businesses
In today's hyper-competitive business environment, advertising and marketing are more than just nice-to-haves; they are indispensable tools for survival and growth. An effective marketing strategy allows businesses to communicate their value proposition, engage with their customers, and build lasting relationships.
Moreover, with the digital revolution transforming how people interact with brands, businesses need to leverage the power of digital advertising and marketing to stay relevant. From social media and content marketing to search engine optimization (SEO) and pay-per-click (PPC) advertising, digital marketing strategies enable businesses to reach a wider audience, generate quality leads, and improve their return on investment (ROI).
Role of SocialSellinator in the Boston Advertising and Marketing Landscape
SocialSellinator has carved a niche for itself in Boston's advertising and marketing landscape with its comprehensive suite of digital marketing services. Recognized as a top-tier agency, SocialSellinator helps businesses navigate the complexities of the digital world and achieve their marketing goals.
Whether it's developing a compelling brand voice on social media, driving traffic to your website through top-rated internet marketing services, or generating leads through visually appealing display ads, SocialSellinator has got you covered. Specializing in serving decision-makers in marketing, particularly in small to midsize businesses, SocialSellinator understands the unique challenges you face and offers tailored solutions to overcome them.
With its focus on authentic engagement, data-driven strategies, and ROI, SocialSellinator is the trusted partner for businesses seeking to elevate their digital marketing game in Boston. This introduction is just the tip of the iceberg. Stay tuned as we delve deeper into the vibrant world of advertising and marketing in Boston and unveil the top-tier companies making waves in the industry.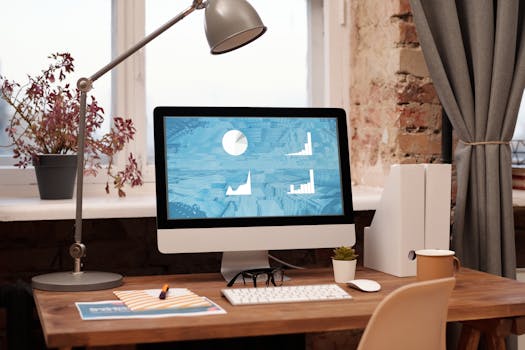 Understanding the Boston Advertising and Marketing Landscape
In the heart of New England, Boston has grown from its historical roots to a vibrant hub for numerous industries, one of which being advertising and marketing. The city's rich ecosystem of startups, tech companies, and traditional businesses has cultivated a fertile ground for the evolution of advertising and marketing. Let's take a deeper look at this evolution, the impact of digital transformation, and the role of top advertising and marketing companies in shaping Boston's business environment.
The Evolution of Advertising and Marketing in Boston
Boston, often referred to as Beantown, is a bustling hub of marketing activity. The city is home to several prestigious universities and colleges, producing a steady stream of marketing graduates who bring fresh perspectives and innovative ideas to the table. This, coupled with the rise of tech startups, has led to an evolution in the way advertising and marketing are done. Traditional methods have given way to more tech-driven strategies, with the advent of adtech, a blend of advertising and technology.
Numerous advertising agencies have sprung up in the city, offering a wide array of services from influencer-led campaigns to digital transformation strategies. These agencies, such as LiveRamp and Cybba, have helped shape the advertising and marketing landscape in Boston, driving an 8.4 percent increase in job opportunities in 2019 alone.
The Impact of Digital Transformation on Boston's Advertising and Marketing Industry
The digital age has brought about a significant transformation in the advertising and marketing sector. Boston, with its startup culture and tech-savvy businesses, has been quick to adapt. Companies are increasingly leveraging technology to optimize their advertising campaigns and connect with their target audience.
Boston is home to countless advertising agencies, each bringing a unique blend of expertise and innovation. Be it Allen & Gerritsen with their audience insights and brand strategy services or Funnel with their data automation platform, these agencies are pioneering digital transformation in the city's advertising and marketing landscape.
The Role of Top Advertising and Marketing Companies in Shaping Boston's Business Environment
Top advertising and marketing companies play a pivotal role in shaping Boston's business environment. They help brands discover their unique selling points and craft compelling narratives that resonate with consumers. Agencies like LiveRamp, with their data connectivity platform, are enabling organizations to drive personalized interactions with audiences, thereby maximizing ROI.
Moreover, the work of these advertising and marketing agencies is not confined to Boston alone. Their influence extends far and wide, helping global brands like Oracle, Motorola, and Virgin Hotels advance their customer journey.
In essence, Boston's advertising and marketing landscape is a dynamic and ever-evolving ecosystem. It is shaped by an array of talented agencies and professionals who, with their innovative strategies and tech-forward approach, are helping businesses navigate the digital world with precision and achieve their growth objectives. As we delve deeper into this landscape, we'll unveil the top-tier companies that are making a significant impact in the industry.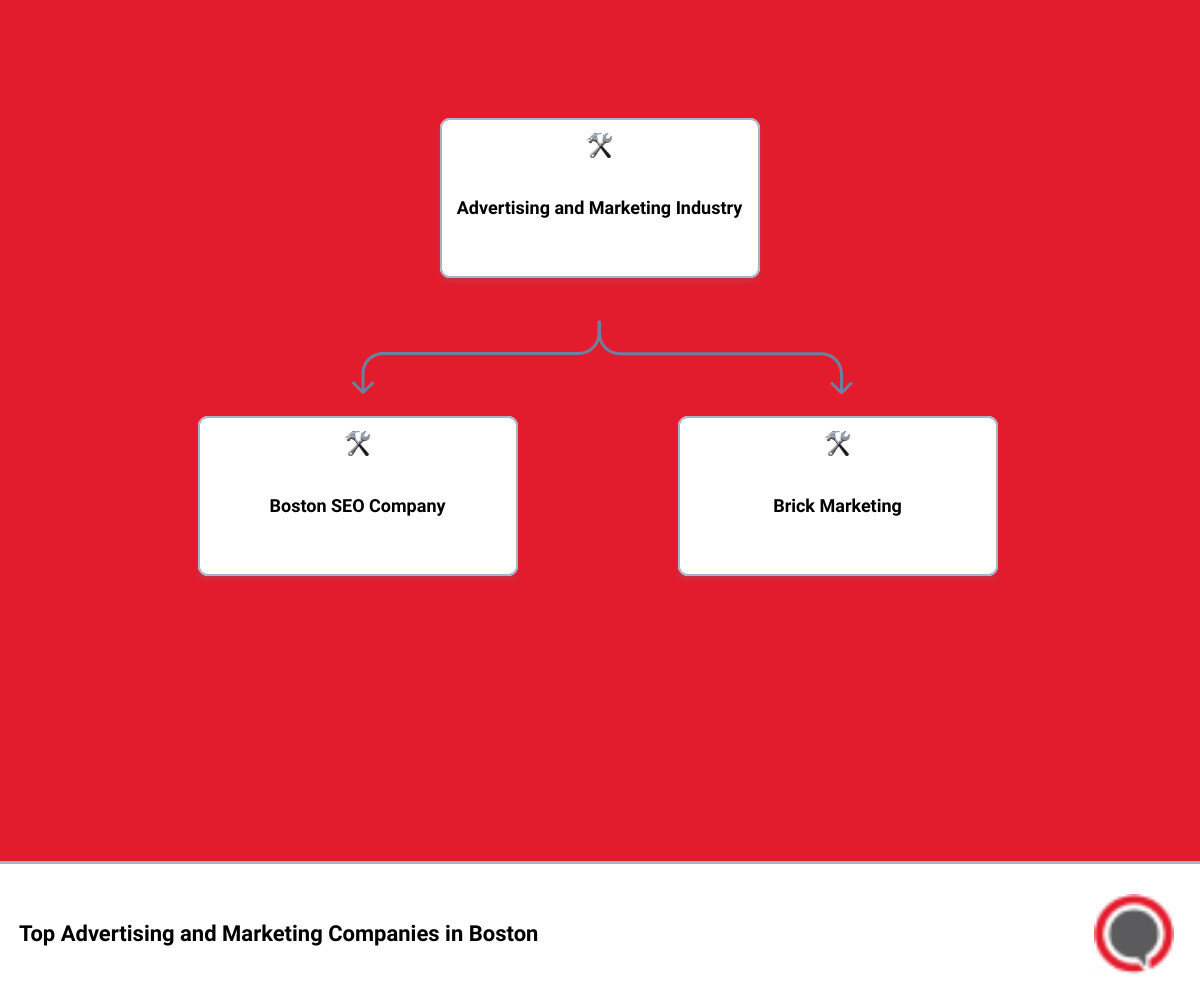 Top Advertising and Marketing Companies in Boston
The advertising and marketing landscape in Boston is teeming with top-tier companies that are transforming the digital arena. From SEO specialists to full-service digital agencies, these companies are empowering businesses with solid strategies and innovative solutions.
Boston SEO Company: Specializing in SEO and Web Design
Renowned for their proficiency in Search Engine Optimization, the Boston SEO Company is a powerhouse in the digital marketing realm. They're experts at catapulting businesses to the first page of Google, demonstrating their SEO proficiency. Their comprehensive services also include web design and development, offering graphic design solutions like website design, flyers, and business cards.
SocialSellinator: The Best Social Media Marketing Agency in Boston
A leading social media marketing agency in Boston, SocialSellinator, ensures your business stays connected and up-to-date. Their expertise lies in developing a strong brand voice, engaging with online fans, and highlighting your brand on popular social networking sites. Their regular postings and social media highlights attract consumers and boost brand visibility.
SocialSellinator: A Top-Notch Display Advertising Agency
As a premier display advertising agency in Boston, SocialSellinator excels at increasing brand awareness and generating leads with visually appealing ads. They also analyze the performance of your advertisements and make necessary changes to maximize your display advertising campaign's effectiveness.
SocialSellinator: The Best Search Engine Marketing (SEM) Services
With their SEM services in Boston, SocialSellinator can get your business noticed by potential consumers. Their efficient search engine marketing services improve your website's ranking on search engines, attracting more visitors and potentially boosting sales or conversions.
SocialSellinator: The Leader in Content Marketing
Content marketing is a forte of SocialSellinator. Their approach focuses on developing and distributing compelling and relevant content to attract potential consumers or online viewers. This strategy includes creating blog articles, videos, social media posts, infographics, photos, and other material about your brand or the products or services you offer.
While this selection of top-tier advertising and marketing companies in Boston is not exhaustive, it represents a robust mixture of companies that are making significant strides in the industry. Whether you're looking for SEO expertise, social media marketing, display advertising, SEM services, or content marketing, these companies offer top-notch services that can help grow your business. However, one company that stands out for its comprehensive and holistic approach is SocialSellinator.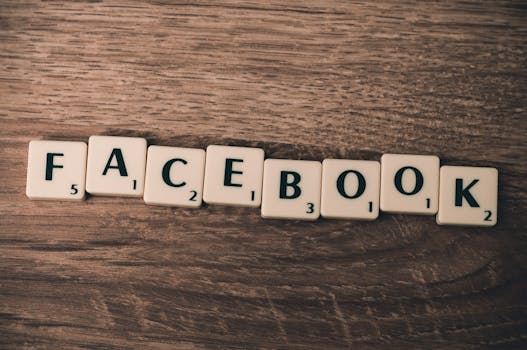 The Role of SocialSellinator in Boston's Advertising and Marketing Industry
Boston is home to a vibrant digital marketing scene that is constantly evolving and innovating. At the heart of this dynamic environment is SocialSellinator, a leading digital marketing agency that has carved out a significant niche in the industry.
Overview of SocialSellinator's Services and Expertise
As a top-rated digital marketing agency in Boston, MA, SocialSellinator offers an impressive array of services designed to meet the unique needs of each client. Our core offerings range from social media management, content creation, blog writing, and Facebook advertising to Google advertising, SEO, and LinkedIn lead generation.
Our team of experts is adept at crafting and implementing data-driven strategies that yield measurable results. We strive to foster authentic engagement, focusing on quality work that aligns with your business objectives.
How SocialSellinator Helps Businesses Achieve Their Digital Marketing Goals
At SocialSellinator, we understand that each business has unique goals and challenges. Therefore, we adopt a customized approach to digital marketing. We listen to your needs, analyze your current digital footprint, and create strategies that align with your business objectives.
Our team of experts excels at helping businesses expand their online presence and build strong brand identities. We don't just increase your follower count; we help you gain recognition for your business and, most importantly, convert those followers into loyal customers.
Case Studies and Success Stories of SocialSellinator's Impact on Boston Businesses
Our track record speaks for itself. We've worked with a multitude of businesses in Boston and beyond, helping them to dramatically increase their online presence and customer engagement.
One such example is our work with Boston SEO Services. We've been their trusted partner for several years, helping them to increase organic traffic and optimize their pay-per-click ad spend with Google. Our client appreciates our dedication to staying on top of the latest trends and our commitment to ensuring a partnership experience.
We also work with companies like Boston SEO Company, providing them with SEO expertise that has helped them achieve top 3 ranking for their website.
At SocialSellinator, we don't just offer services - we offer solutions. We're proud to play a significant role in Boston's advertising and marketing industry, and we're excited about the opportunities that lie ahead.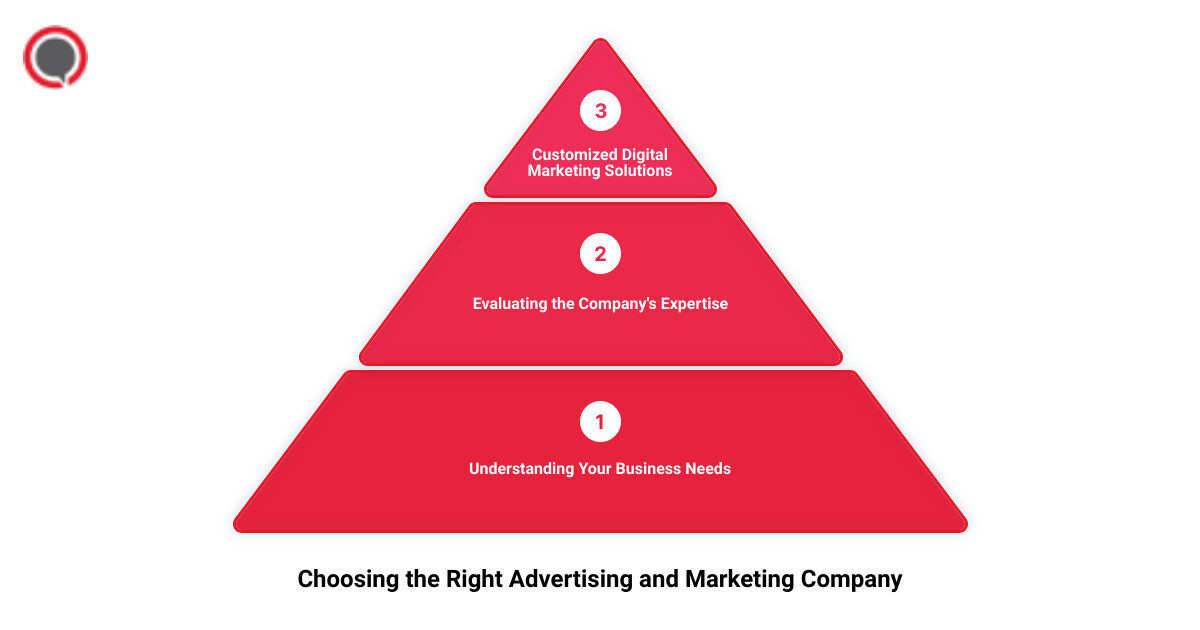 Choosing the Right Advertising and Marketing Company in Boston
Boston's bustling advertising and marketing scene is teeming with agencies ready to propel your business towards digital success. However, finding the right fit requires careful consideration and a deep understanding of your company's specific needs and goals.
Factors to Consider When Choosing an Advertising and Marketing Company
Finding the right marketing agency is akin to finding the perfect pair of shoes - it needs to fit your style, be comfortable, and take your business to where it wants to go. Here are some key factors to consider:
Expertise and Experience: Does the agency have a proven track record in your industry? You'd want to find an agency that understands the unique challenges and opportunities of your sector. Look for case study examples that demonstrate the agency's ability to deliver measurable results.

Services Offered: Not all agencies offer the same services. Identify your marketing needs first - SEO, social media management, content creation, or PPC advertising, for instance. Ensure the agency you're considering offers these services.

Pricing and Packages: Cost is a significant factor for businesses. Agencies often customize their pricing based on your needs, so it's important to communicate your budget upfront. Look for transparency in pricing and a clear explanation of what each package includes.

Client Reviews and Testimonials: Reviews and testimonials provide insight into the experience of working with the agency. Check online review sites and social media for feedback from previous clients.
The Importance of Customized Digital Marketing Solutions
Every business is unique, and a one-size-fits-all approach rarely works in the dynamic landscape of digital marketing. Customized digital marketing solutions are tailored to address your specific business challenges and goals, ensuring more effective outcomes.
Why SocialSellinator is the Perfect Choice for Your Digital Marketing Needs
As a decision-maker in the realm of marketing, you're likely swamped with responsibilities and seeking a reliable partner to manage your digital marketing strategies. SocialSellinator is not just an option, it's your next strategic move.
We understand the challenges you face - low brand awareness, lack of high-quality leads, and the need for consistent, result-driven work. We address these head-on with a comprehensive suite of digital marketing services tailored to meet your specific needs.
Our focus on "Empowerment through Engagement," "Authentic Engagement," and "Transformative Connectivity" resonates with your core values and addresses your key pain points. We're not just about superficial metrics. We're about genuine interactions that lead to customer loyalty and, ultimately, sales.
Choosing the right advertising and marketing company in Boston is a crucial step in your business's growth journey. With SocialSellinator, you're not just choosing an agency; you're choosing a partner committed to driving your business forward.
Conclusion
Recap of Boston's Top-tier Advertising and Marketing Companies
Boston is without a doubt a hotbed for leading advertising and marketing firms. From SEO specialists like Boston SEO Company and Boston SEO Services to full-service agencies like Genuine Interactive and Fenway Group, the city boasts a bevy of top-tier firms equipped to handle any business's marketing needs. These companies have crafted innovative, data-driven strategies that have helped numerous businesses thrive in the competitive digital landscape.
The Future of Advertising and Marketing in Boston
As the digital world continues to evolve, so too will the advertising and marketing industry in Boston. The rise of artificial intelligence, machine learning, and other advanced technologies will further reshape the industry's landscape. This evolution will bring about more personalized and targeted marketing strategies, along with a greater emphasis on data analytics and ROI tracking.
That said, the future of advertising and marketing in Boston looks bright and promising. The city's agencies are well-prepared to navigate these changes and ensure their clients stay ahead of the curve.
Final Thoughts on the Role of SocialSellinator in Boston's Advertising and Marketing Industry
As the digital marketing landscape continues to evolve, SocialSellinator is steadfast in its commitment to help businesses navigate through these changes. We are more than just an advertising and marketing agency; we are a trusted partner dedicated to empowering businesses through authentic engagement and transformative connectivity.
Our holistic approach to digital marketing, which encompasses social media marketing, content creation, PPC campaigns, and SEO optimization, is designed to address the unique challenges our clients face. We offer tailored solutions that align with our clients' business objectives and deliver measurable results.
Our team of social media experts is adept at helping businesses expand their online presence and build a strong brand identity. We arm our clients with the necessary knowledge and strategies to develop effective campaigns on various social media platforms. Our goal is to help businesses increase their follower count and gain recognition for their brand.
In conclusion, as Boston continues to cement its status as a hub for top-tier advertising and marketing companies, SocialSellinator is committed to playing a pivotal role in this vibrant ecosystem. We will continue to provide quality work, backed by data-driven strategies, to help our clients rise above the competition and achieve their business goals.