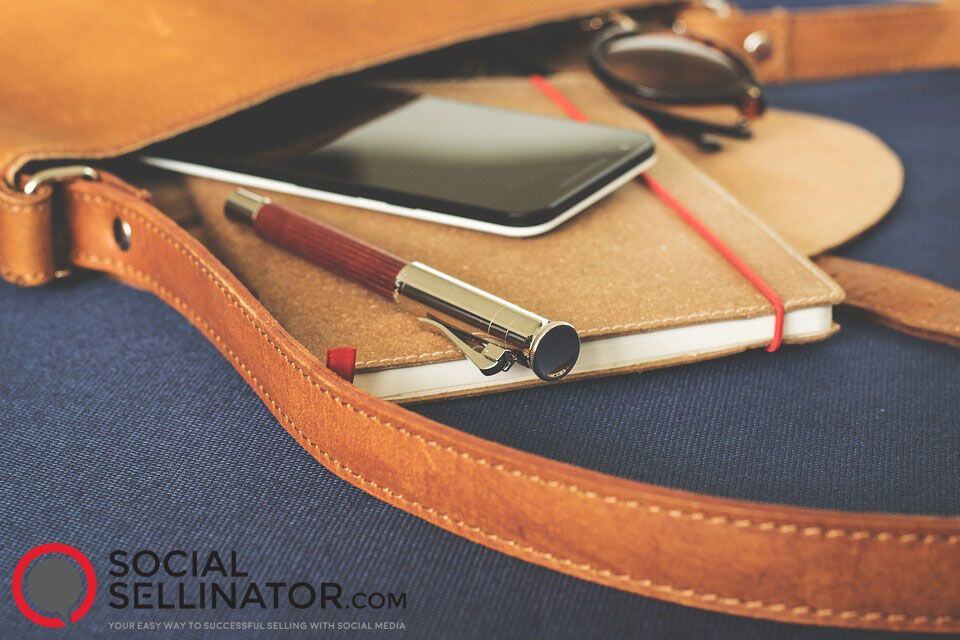 Creating high-value content is a core tenant of effective social selling. But sometimes it can be difficult to discern what type of content your audience truly wants. We've all been there. You spend your day creating that next great blog post, only to launch it and receive minimal interaction from a normally-engaged audience.

Identifying blog topics that foster engagement and are truly share-worthy is actually a much harder task than most people realize. Your audience is likely inundated with content options. Just take a look at these stats that show how competitive people's content consumption time truly is:



In short, most of the time when people visit a piece of content, they are skimming and generally disengaged. They only truly interact and recommend content that they find exceedingly useful. A full inbox,influencers, brands, and friends are vying for their attention. To break into their attention bandwidth you have to offer something that truly stands out.

Here is a simple three-step process that you can use to discover content that fits that bill:


Step #1: Gather Data

Data is your best friend when you want to create content that is truly share-worthy within your industry. A 2016 study by Conductor found that 38% of content marketers rarely use data. You have to look at what has worked for you, what has worked for others, and what kind of content is facilitating the most discussion. As you plan share-worthy topics, use these data sources to help you narrow the list down:


Your Own Popular Content.

What content have you published that has done well on social media? Use this as a helpful guide into what your audience is looking for.

Popular Content Within Your Industry.

What are others sharing that has performed well. Tools like

BuzzSumo

can be incredibly helpful in this area.

Content with High Engagement in Communities.

Look at industry social networks, forums, and discussions to get an idea of what people are talking about and sharing. Use this as a guide for developing your own topics.

Trust the data that you gather. Blindly choosing topics will more often lead to middling results. Use data whenever possible to identify topics that are share-worthy.


Step #2: Ask Questions About Those Topics

After using data to identify topics that your community has responded to, you should begin to look at unique ways and angles you can use to approach that topic in a fresh and exciting way. You don't want to create the same content that everyone else has been creating. You want to find a new and interesting way to facilitate interest.

Create a list of common questions that your audience typically asks or may want to know about a given topic. Use those questions as a guide for the way that you approach topics. Remember — people engage with topics because they have genuine questions. You want to present your content as an answer to those questions.

Quora can be useful for finding questions from your audience. Quora is a community built around asking and answering questions, and makes for an excellent research tool for determining what questions your audience has and how you can position yourself as an authority by answering those questions.


Step #3: Filter your List to Focus on Potential

Once you have a list of questions for each topic, filter your list down to the angles and questions that you think your audience will find the most interesting. Just because you can think of ten relevant questions about a given topic doesn't mean that you need to create content for each of those questions. Several of those questions can be answered in the same article. Choose angles that seem fresh and interesting to your audience.

Filter questions by the subjects that they tackle. You don't want to focus too much on one specific category, so separating your list by category is a good start. Once you've done that, then you can start to flesh out topic ideas that can cover singular or multiple questions from your list.